Age a Factor in Patients Leaving Hospital Against Medical Advice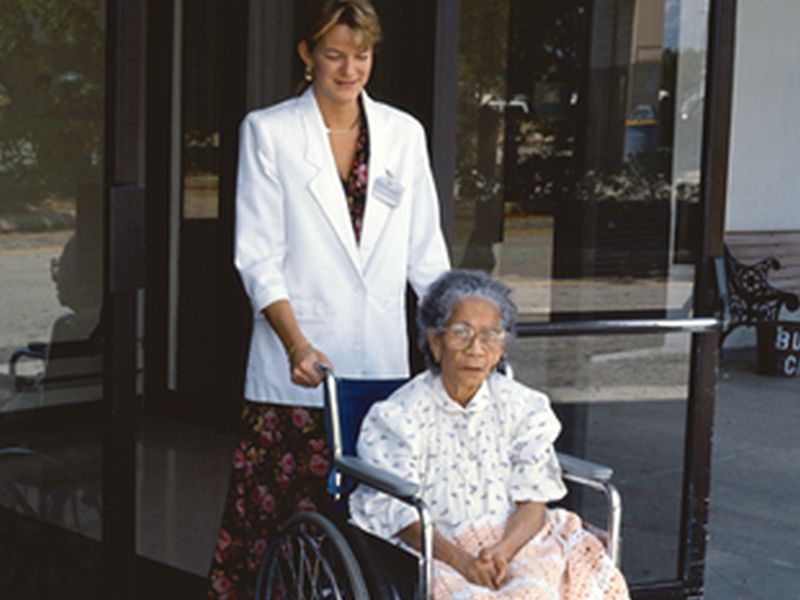 TUESDAY, June 20, 2017 -- Although patients aged 65 and older are four times less likely to leave the hospital against medical advice than adults under 65, race/ethnicity and poverty appear to increase this risk in elderly inpatients, according to a study published online June 19 in the Journal of the American Geriatrics Society.
Jashvant Poeran, M.D., Ph.D., of the Icahn School of Medicine at Mount Sinai in New York City, and colleagues utilized 2013 U.S. hospital data to determine the prevalence of discharge against medical advice (DAMA).
The researchers found that rates of DAMA were four times lower for patients aged 65 and older versus adults under 65. In addition to age, other factors played a role as well. Regardless of their age, men were more likely to leave the hospital against medical advice than were women. A lack of insurance, being covered by Medicaid, and the presence of a mental health disorder also raised the risk. Among older patients, the risk of leaving the hospital against medical advice was 65 percent higher for blacks and 57 percent higher for those with low incomes, the investigators noted.
"One of the reasons mentioned in previous studies for leaving the hospital against medical advice is suboptimal communication, which may indeed affect older minority patients more," Poeran said in a journal news release. Poeran added that, "more research is needed to find out why exactly race/ethnicity and poverty are more pronounced as risk factors in older patients, especially since Medicare theoretically offers universal health coverage for patients aged 65 years or older."
Abstract
Full Text (subscription or payment may be required)
© 2020 HealthDay. All rights reserved.
Posted: June 2017