30-Day ER Revisit Predicts Poor Outcomes in Elderly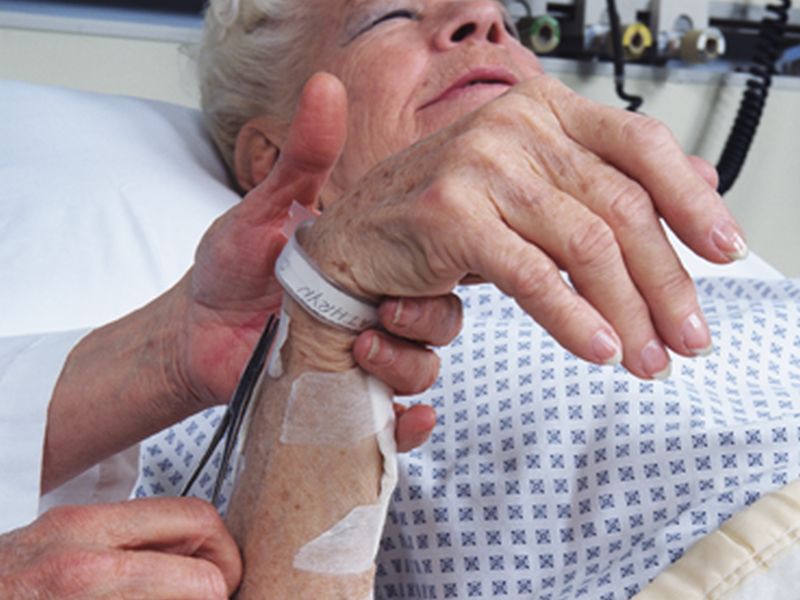 THURSDAY, March 8, 2018 -- A revisit to the emergency department within 30 days of a previous visit predicts poor outcomes in elderly adults, according to a study published online Feb. 28 in the Journal of the American Geriatrics Society.
Jelle de Gelder, M.D., from the Leiden University Medical Center in the Netherlands, and colleagues assessed predictors of emergency department revisits and the association between revisits and 90-day functional decline or mortality among 1,093 older adults (median age 79 years) discharged from the emergency departments of one academic and two regional Dutch hospitals.
The researchers found that 114 participants (10.4 percent) had an emergency department revisit within 30 days of discharge. Independent predictors of a 30-day revisit included age (hazard ratio [HR], 0.96), male sex (HR, 1.61), polypharmacy (HR, 2.06), and cognitive impairment (HR, 1.71). To predict a revisit, the area under the receiver operating characteristic curve was 0.65. Individuals with a revisit were at higher risk (odds ratio, 1.99) of functional decline or mortality in propensity-score-matched analysis.
"An early emergency department revisit is a strong new predictor of adverse outcomes in older adults," the authors write.
© 2020 HealthDay. All rights reserved.
Posted: March 2018