3.4 Million Seniors Hit Medicare 'Doughnut Hole'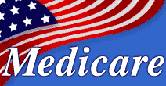 THURSDAY, Aug. 21 -- In 2007, about 3.4 million Americans enrolled in the Medicare Part D drug plan reached a gap in their prescription coverage known as the "doughnut hole," leading some of them to stop taking prescribed drugs, says a Kaiser Family Foundation study released Thursday.
The analysis of data found that 26 percent of Part D enrollees who filled any prescriptions in 2007 reached the coverage gap. This includes 22 percent who were stuck in the gap for the remainder of the year and 4 percent who eventually received catastrophic coverage.
When they applied this estimate to the all Part D enrollees, the study authors concluded that last year about 3.4 million beneficiaries (14 percent of all Part D enrollees) reached the coverage gap and faced paying full cost for their prescriptions.
Enrollees prescribed drugs for serious chronic conditions had a much higher risk of a gap in coverage under the Part D plan. For example, 64 percent of enrollees taking medications for Alzheimer's disease reached the coverage gap, along with 51 percent of those taking oral anti-diabetic medications and 45 percent of those taking antidepressants.
The data analysis didn't include beneficiaries who receive low-income subsidies, because they don't face a gap in coverage under their Medicare drug plan.
The study authors also found that some patients altered their use of prescription drugs when they reached the coverage gap and had to pay the full cost of their medications. The researchers looked at eight classes of drugs used to treat a variety of common conditions and found that 15 percent of Part D enrollees who reached the gap stopped their drug therapy, 5 percent switched to another medication in the same class, and 1 percent reduced the number of drugs they were taking in the class.
"The Medicare drug benefit has produced tangible relief for millions of people, despite the unusual coverage gap that was created to make the benefit fit within budget constraints," Kaiser CEO and President Drew Altman said in a news release. "But if a new president and Congress consider changes to the drug benefit, it will be important to keep in mind that the coverage gap has consequences for some patients with serious health conditions."
© 2018 HealthDay. All rights reserved.
Posted: August 2008