2D and 3D MRI Techniques Similar for Cardiac Measures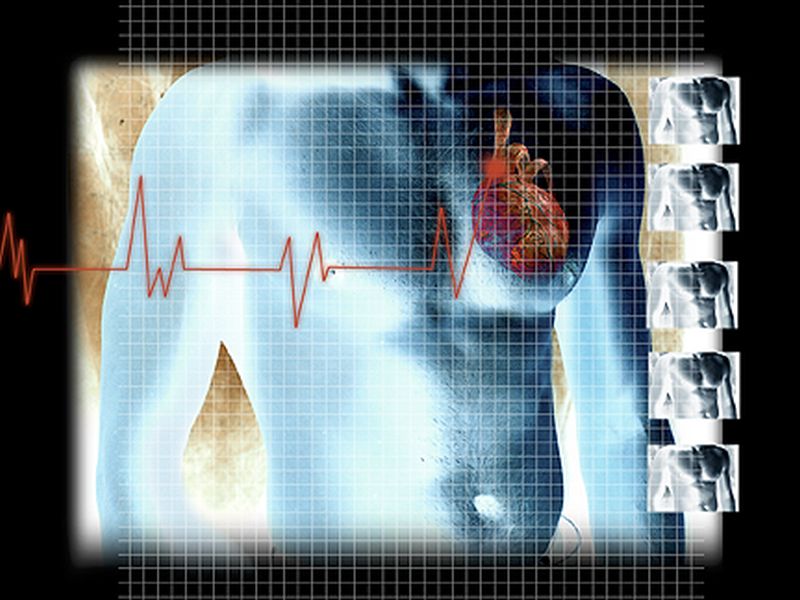 MONDAY, Aug. 7, 2017 -- There is overall good agreement between two-dimensional (2D) and three-dimensional (3D) magnetic resonance imaging (MRI) techniques to measure the thoracic aorta and main pulmonary artery, according to a study published online Aug. 1 in the Journal of Medical Imaging and Radiation Oncology.
Leyla Beck, M.B.B.S., from Prince Charles Hospital in Brisbane, Australia, and colleagues conducted cardiac MRI in 49 normal volunteers comparing electrocardiographic-gated 2D breath held steady-state-free precession (SSFP), and three-dimensional (3D) measurements. Ascending aorta, aortic arch, descending thoracic aorta and main pulmonary artery were measured by two independent examiners in predefined locations.
The researchers found that, overall, there was excellent inter-observer agreement for all measurements. For aortic diameters, close agreement was observed from the 2D and 3D SSFP methods in six of the nine aortic measurement sites. While only significant at two sites (the aortic annulus, and the ascending aorta), there was a tendency for the 3D measurements to be smaller than the 2D measurements. There was a significant difference in aortic measurements between the left carotid artery and the left subclavian artery.
"Normal values for transverse diameters of the thoracic aorta and main pulmonary artery were established using 2D and 3D non-contrast MR sequences in healthy adults," the authors write.
Abstract
Full Text (subscription or payment may be required)
© 2020 HealthDay. All rights reserved.
Posted: August 2017