1.6 Million Child-Bearing Women in Latin America Could Get Zika: Study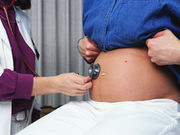 MONDAY, July 25, 2016 -- Up to 1.6 million child-bearing women in Central and South America may be at risk for infection with the Zika virus by the end of the first phase of the epidemic, new research suggests.
Mosquito-borne Zika has been linked with serious birth defects including microcephaly, where babies are born with too-small heads and brains. Thousands of such cases have already occurred in Latin America, largely in Brazil.
However, "it is difficult to accurately predict how many child-bearing women may be at risk from Zika, because a large proportion of cases show no symptoms," Andrew Tatem, a geographer at the University of Southampton in England, pointed out in a university news release.
An estimated 80 percent of Zika infections do not cause symptoms, his team noted.
The large number of symptomless cases, "largely invalidates [prediction] methods based on case data and presents a formidable challenge for scientists," he said.
The researchers also estimate there could be a total of more than 90 million Zika infections overall in Latin America and the Caribbean. Brazil is expected to have the largest number of infections -- by more than threefold -- due to its size and favorable conditions for transmission of the virus.
In its research, Tatem's team projected the spread of Zika by assessing its likely impact at very local levels -- a scale of five kilometers squared -- and combined this local data to model regional infection rates.
The researchers also drew on data from prior outbreaks of similar mosquito-borne infections such as dengue. They combined that data with information on climate, pregnancy and birth data and other factors to come up with their estimates.
"These projections help allow for better planning for surveillance and outbreak response, both internationally and locally," Tatem said.
The findings were published July 25 in the journal Nature Microbiology.
More information
The U.S. Centers for Disease Control and Prevention provides more information on mosquito-borne diseases.
This Q&A will tell you what you need to know about Zika.
To see the CDC list of sites where Zika virus is active and may pose a threat to pregnant women, click here.
© 2018 HealthDay. All rights reserved.
Posted: July 2016