Generic Name: linezolid (oral/injection) (lin EZ oh lid)
Brand Name: Zyvox
What is linezolid?
Linezolid is an antibiotic that fights bacteria in the body. Linezolid is also an MAO (monoamine oxidase) inhibitor.
Linezolid is used to treat different types of bacterial infections, such as pneumonia, skin infections, and infections that are resistant to other antibiotics.
Linezolid may also be used for purposes not listed in this medication guide.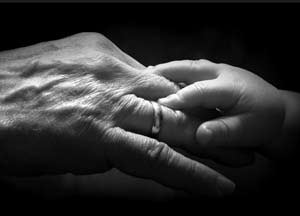 Important Information
Some medicines can cause unwanted or dangerous effects when used with linezolid. Tell your doctor about all other medicines you use.
Do not use this medicine if you have used an MAO inhibitor in the past 14 days, such as isocarboxazid, linezolid, methylene blue injection, phenelzine, rasagiline, selegiline, or tranylcypromine.
Before taking this medicine
You should not use linezolid if you are allergic to it.
Do not use linezolid if you have taken an MAO inhibitor in the past 14 days. A dangerous drug interaction could occur. MAO inhibitors include isocarboxazid, methylene blue injection, phenelzine, rasagiline, selegiline, and tranylcypromine.
Many medicines can interact with linezolid and some should not be used at the same time. Your doctor may need to change your treatment plan if you use any of the following drugs:
Some medicines can interact with linezolid and cause a serious condition called serotonin syndrome. Be sure your doctor knows if you also take medicine for depression, mental illness, Parkinson's disease, migraine headaches, serious infections, or prevention of nausea and vomiting. Ask your doctor before making any changes in how or when you take your medications.
To make sure linezolid is safe for you, tell your doctor if you have:
It is not known whether linezolid will harm an unborn baby. Tell your doctor if you are pregnant.
It is not known whether linezolid passes into breast milk or if it could harm a nursing baby. Tell your doctor if you are breast-feeding a baby.
The liquid form of linezolid may contain phenylalanine. Talk to your doctor before using this form of linezolid if you have phenylketonuria (PKU).
How is linezolid used?
Follow all directions on your prescription label. Do not use this medicine in larger or smaller amounts or for longer than recommended.
Injectable linezolid is injected into a vein through an IV. You may be shown how to use an IV at home. Do not self-inject this medicine if you do not understand how to give the injection and properly dispose of used needles, IV tubing, and other items used to inject the medicine.
Before taking the oral suspension (liquid), gently mix it by turning the bottle upside down 3 to 5 times. Do not shake. Measure the liquid with a special dose-measuring spoon or medicine cup. If you do not have a dose-measuring device, ask your pharmacist for one.
You may take linezolid with or without food.
While using linezolid, you may need frequent blood tests. Your vision and blood pressure may also need to be checked often.
Use this medication for the full prescribed length of time. Your symptoms may improve before the infection is completely cleared. Skipping doses may also increase your risk of further infection that is resistant to antibiotics. Linezolid will not treat a viral infection such as the common cold or flu.
Store all forms of linezolid at room temperature away from moisture, heat, and light. Do not freeze. Throw away any unused oral liquid that is more than 21 days old.
What happens if I miss a dose?
Use the missed dose as soon as you remember. Skip the missed dose if it is almost time for your next scheduled dose. Do not use extra medicine to make up the missed dose.
What happens if I overdose?
Seek emergency medical attention or call the Poison Help line at 1-800-222-1222.
What should I avoid while using linezolid?
Antibiotic medicines can cause diarrhea, which may be a sign of a new infection. If you have diarrhea that is watery or bloody, stop taking linezolid and call your doctor. Do not use anti-diarrhea medicine unless your doctor tells you to.
Eating tyramine while you are using linezolid can raise your blood pressure to dangerous levels. Avoid foods that have a high level of tyramine, such as:
aged cheeses or meats;

pickled or fermented meats, smoked or air-dried meats;

sauerkraut;

soy sauce;

tap beer (alcoholic and nonalcoholic);

red wine; or

any meat, cheese, or other protein-based food that has been improperly stored.
You should become very familiar with the list of foods you must avoid while you are using linezolid.
Linezolid side effects
Get emergency medical help if you have signs of an allergic reaction: hives; difficult breathing; swelling of your face, lips, tongue, or throat.
Call your doctor at once if you have:
pale skin, feeling light-headed or short of breath, rapid heart rate, trouble concentrating;

diarrhea that is watery or bloody;

vision problems, changes in color vision;

easy bruising, unusual bleeding (nose, mouth, vagina, or rectum), purple or red pinpoint spots under your skin; or

lactic acidosis--muscle pain or weakness, numbness or cold feeling in your arms and legs, nausea with vomiting, feeling very weak or tired.
Seek medical attention right away if you have symptoms of serotonin syndrome, such as: agitation, hallucinations, fever, sweating, shivering, fast heart rate, muscle stiffness, twitching, loss of coordination, nausea, vomiting, or diarrhea.
Common side effects may include:
This is not a complete list of side effects and others may occur. Call your doctor for medical advice about side effects. You may report side effects to FDA at 1-800-FDA-1088.
See also: Side effects (in more detail)
What other drugs will affect linezolid?
During your treatment with linezolid, do not start or stop using any other medications unless your doctor tells you to, especially:
diet pills, stimulants, or ADHD medication;

cough or cold medicine;

glaucoma medicine used in the eyes;

medication to treat restless leg syndrome;

medicine that can raise blood pressure (dobutamine, dopamine, norepinephrine, and others); or

narcotic (opioid) medication.
This list is not complete and many other drugs can interact with linezolid. This includes prescription and over-the-counter medicines, vitamins, and herbal products. Give a list of all your medicines to any healthcare provider who treats you.
More about Zyvox (linezolid)
Consumer resources
Professional resources
Related treatment guides
Where can I get more information?
Your pharmacist can provide more information about linezolid.
Copyright 1996-2012 Cerner Multum, Inc. Version: 9.02.
Date modified: March 06, 2018
Last reviewed: November 28, 2016