Zohydro ER
Generic Name: hydrocodone (oral) (HYE droe KOE done)
Brand Name: Hysingla ER, Zohydro ER
Medically reviewed on December 12, 2017
What is hydrocodone?
Hydrocodone is an opioid pain medication, sometimes called a narcotic.
Zohydro ER and Hysingla ER are extended-release forms of hydrocodone that are used for around-the-clock treatment of severe pain. Extended-release hydrocodone is not for use on an as-needed basis for pain.
Hydrocodone may also be used for purposes not listed in this medication guide.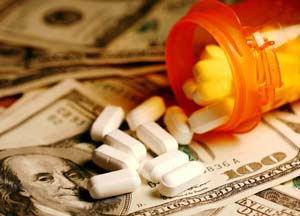 Important Information
You should not use this medicine if you have severe asthma or breathing problems, or a blockage in your stomach or intestines.
Hydrocodone can slow or stop your breathing, and may be habit-forming. MISUSE OF THIS MEDICINE CAN CAUSE ADDICTION, OVERDOSE, OR DEATH, especially in a child or other person using the medicine without a prescription.
Taking this medicine during pregnancy may cause life-threatening withdrawal symptoms in the newborn.
Fatal side effects can occur if you use this medicine with alcohol, or with other drugs that cause drowsiness or slow your breathing.
Before taking this medicine
You should not use hydrocodone if you are allergic to it, or if you have:
To make sure hydrocodone is safe for you, tell your doctor if you have ever had:
Some medicines can interact with hydrocodone and cause a serious condition called serotonin syndrome. Be sure your doctor knows if you also take stimulant medicine, herbal products, or medicine for depression, mental illness, Parkinson's disease, migraine headaches, serious infections, or prevention of nausea and vomiting. Ask your doctor before making any changes in how or when you take your medications.
If you use hydrocodone while you are pregnant, your baby could become dependent on the drug. This can cause life-threatening withdrawal symptoms in the baby after it is born. Babies born dependent on habit-forming medicine may need medical treatment for several weeks. Tell your doctor if you are pregnant or plan to become pregnant.
Do not breast-feed while taking hydrocodone. This medicine can pass into breast milk and cause drowsiness, breathing problems, or death in a nursing baby.
How should I take hydrocodone?
Follow all directions on your prescription label. Hydrocodone can slow or stop your breathing, especially when you start using this medicine or whenever your dose is changed. Never use hydrocodone in larger amounts, or for longer than prescribed. Tell your doctor if the medicine seems to stop working as well in relieving your pain.
Hydrocodone may be habit-forming, even at regular doses. Never share this medicine with another person, especially someone with a history of drug abuse or addiction. MISUSE OF NARCOTIC MEDICINE CAN CAUSE ADDICTION, OVERDOSE, OR DEATH, especially in a child or other person using the medicine without a prescription. Selling or giving away hydrocodone is against the law.
Your dose needs may be different if you have recently used a similar opioid pain medicine and your body is tolerant to it. Talk with your doctor if you are not sure you are opioid-tolerant.
Do not crush, break, or open an extended-release pill. Swallow it whole to avoid exposure to a potentially fatal dose. Never crush or break a hydrocodone pill to inhale the powder or mix it into a liquid to inject the drug into your vein. This can cause death.
Do not stop using this medicine suddenly after long-term use, or you could have unpleasant withdrawal symptoms. Ask your doctor how to safely stop using hydrocodone.
Store at room temperature, away from heat, moisture, and light. Keep the medication in a place where others cannot get to it.
Keep track of your medicine. Hydrocodone is a drug of abuse and you should be aware if anyone is using your medicine improperly or without a prescription.
Do not keep leftover opioid medication. Just one dose can cause death in someone using this medicine accidentally or improperly. Ask your pharmacist where to locate a drug take-back disposal program. If there is no take-back program, flush the unused medicine down the toilet.
What happens if I miss a dose?
Since hydrocodone is used for pain, you are not likely to miss a dose. Skip any missed dose if it is almost time for your next scheduled dose. Do not use extra medicine to make up the missed dose.
What happens if I overdose?
Seek emergency medical attention or call the Poison Help line at 1-800-222-1222. A hydrocodone overdose can be fatal, especially in a child or other person using the medicine without a prescription. Overdose symptoms may include slow heart rate, severe drowsiness, muscle weakness, cold and clammy skin, pinpoint pupils, very slow breathing, or coma.
What should I avoid while taking hydrocodone?
Do not drink alcohol. Dangerous side effects or death could occur.
This medication may impair your thinking or reactions. Avoid driving or operating machinery until you know how hydrocodone will affect you. Dizziness or severe drowsiness can cause falls or other accidents.
Hydrocodone side effects
Get emergency medical help if you have signs of an allergic reaction: hives; difficult breathing; swelling of your face, lips, tongue, or throat.
Like other opioid medicines, hydrocodone can slow your breathing. Death may occur if breathing becomes too weak. A person caring for you should seek emergency medical attention if you have slow breathing with long pauses, blue colored lips, or if you are hard to wake up.
Stop using hydrocodone and call your doctor at once if you have:
Seek medical attention right away if you have symptoms of serotonin syndrome, such as: agitation, hallucinations, fever, sweating, shivering, fast heart rate, muscle stiffness, twitching, loss of coordination, nausea, vomiting, or diarrhea.
Serious side effects may be more likely in older adults and those who are malnourished or debilitated.
Long-term use of opioid medication may affect fertility (ability to have children) in men or women. It is not known whether opioid effects on fertility are permanent.
Common side effects may include:
This is not a complete list of side effects and others may occur. Call your doctor for medical advice about side effects. You may report side effects to FDA at 1-800-FDA-1088.
See also: Side effects (in more detail)
What other drugs will affect hydrocodone?
Narcotic (opioid) medication can interact with many other drugs and cause dangerous side effects or death. Be sure your doctor knows if you also use:
This list is not complete. Other drugs may interact with hydrocodone, including prescription and over-the-counter medicines, vitamins, and herbal products. Not all possible interactions are listed in this medication guide.
Further information
Remember, keep this and all other medicines out of the reach of children, never share your medicines with others, and use this medication only for the indication prescribed.
Always consult your healthcare provider to ensure the information displayed on this page applies to your personal circumstances.
Copyright 1996-2018 Cerner Multum, Inc. Version: 4.01.
More about Zohydro ER (hydrocodone)
Consumer resources
Other brands: Hysingla ER, Vantrela ER
Professional resources
Related treatment guides