Zarxio
Generic Name: filgrastim (fil GRAS tim)
Brand Name: Neupogen, Neupogen SingleJect, Zarxio
What is filgrastim?
Filgrastim is a man-made form of a protein that stimulates the growth of white blood cells in your body. White blood cells help your body fight against infection.
Filgrastim is used to treat neutropenia, a lack of certain white blood cells caused by cancer, bone marrow transplant, receiving chemotherapy, or by other conditions.
Filgrastim may also be used for purposes not listed in this medication guide.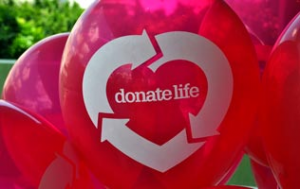 Important Information
Filgrastim can cause your spleen to become enlarged and it could rupture (tear). Call your doctor right away if you have sudden or severe pain in your left upper stomach spreading up to your shoulder.
Before taking this medicine
You should not use this medicine if you are allergic to filgrastim or pegfilgrastim, or to other medicines that contain the E. coli bacteria.
To make sure filgrastim is safe for you, tell your doctor if you have:
a blood cell disorder, such as sickle cell anemia;

kidney disease;

latex allergy; or

if you are receiving chemotherapy or radiation treatment.
It is not known whether filgrastim will harm an unborn baby. Tell your doctor if you are pregnant or plan to become pregnant.
It is not known whether filgrastim passes into breast milk or if it could harm a nursing baby. Tell your doctor if you are breast-feeding a baby.
How should I use filgrastim?
Filgrastim should not be given within 24 hours before or 24 hours after you receive chemotherapy.
Filgrastim is injected into a vein or under the skin. You may be shown how to use injections at home. Do not give yourself this medicine if you do not understand how to use the injection and properly dispose of needles, IV tubing, and other items used.
Follow all directions on your prescription label. Do not use filgrastim in larger or smaller amounts or for longer than recommended. Filgrastim vials and prefilled syringes do not contain the same concentrations of this medicine. Do not give an injection unless you are trained in properly measuring your dose from either the vial or the prefilled syringe.
Read all patient information, medication guides, and instruction sheets provided to you. Ask your doctor or pharmacist if you have any questions.
Do not shake the medicine. Prepare your dose only when you are ready to give an injection. Do not use if the medicine has changed colors or has particles in it. Call your pharmacist for new medicine.
Your care provider will show you the best places on your body to inject filgrastim. Use a different place each time you give an injection. Do not inject into the same place two times in a row.
Each single-use vial or prefilled syringe is for one use only. Throw away after one use, even if there is still some medicine left in it after injecting your dose. Do not use filgrastim if the expiration date on the label has passed. Call your pharmacist for a new prescription.
Use a disposable needle and syringe only once. Follow any state or local laws about throwing away used needles and syringes. Use a puncture-proof "sharps" disposal container (ask your pharmacist where to get one and how to throw it away). Keep this container out of the reach of children and pets.
You may need frequent medical tests to help your doctor determine how long to treat you with filgrastim. Your liver function will also need to be tested, and you may need bone density scans.
Store filgrastim in the original container in a refrigerator. Do not freeze.
Take the medicine out of the refrigerator and allow it to reach room temperature for 30 minutes before injecting your dose. Do not leave the medicine at room temperature for longer than 24 hours.
What happens if I miss a dose?
Use the missed dose as soon as you remember, but not within the 24-hour period before or after you receive chemotherapy treatment. Skip the missed dose if it is almost time for your next scheduled dose. Do not use extra medicine to make up the missed dose.
What happens if I overdose?
Seek emergency medical attention or call the Poison Help line at 1-800-222-1222.
What should I avoid while using filgrastim?
Avoid being near people who are sick or have infections. Tell your doctor at once if you develop signs of infection.
Filgrastim side effects
Get emergency medical help if you have signs of an allergic reaction: hives, sweating; dizziness, fast heart rate; wheezing, difficult breathing; swelling of your face, lips, tongue, or throat.
Filgrastim can cause your spleen to become enlarged and it could rupture (tear). Call your doctor right away if you have sudden or severe pain in your left upper stomach spreading up to your shoulder.
Stop using filgrastim and call your doctor at once if you have:
rapid breathing or feeling short of breath;

capillary leak syndrome--sudden dizziness or light-headed feeling, tiredness, trouble breathing, swelling or puffiness and feeling full;

kidney problems--little or no urinating, blood in your urine, swelling in your face or ankles; or

signs of infection--fever, chills, sore throat, flu symptoms, easy bruising or bleeding (nosebleeds, bleeding gums), loss of appetite, nausea and vomiting, mouth sores, unusual weakness.
Common side effects may include:
fever, cough, trouble breathing;

nosebleeds;

bone pain, muscle or joint pain;

numbness; or

rash, thinning hair.
This is not a complete list of side effects and others may occur. Call your doctor for medical advice about side effects. You may report side effects to FDA at 1-800-FDA-1088.
See also: Side effects (in more detail)
What other drugs will affect filgrastim?
Other drugs may interact with filgrastim, including prescription and over-the-counter medicines, vitamins, and herbal products. Tell each of your health care providers about all medicines you use now and any medicine you start or stop using.
More about Zarxio (filgrastim)
Consumer resources
Other brands: Neupogen
Professional resources
Related treatment guides
Where can I get more information?
Your pharmacist can provide more information about filgrastim.
Copyright 1996-2012 Cerner Multum, Inc. Version: 7.04.
Date modified: March 06, 2018
Last reviewed: February 28, 2017