Generic Name: orlistat (OR li stat)
Brand Name: alli, Xenical
What is orlistat?
Orlistat blocks some of the fat that you eat, keeping it from being absorbed by your body.
Orlistat is used to aid in weight loss, or to help reduce the risk of regaining weight already lost. This medicine must be used together with a reduced-calorie diet. Orlistat is for use only in adults.
It is dangerous to purchase orlistat on the Internet or from vendors outside of the United States. Medications distributed from Internet sales may contain dangerous ingredients, or may not be distributed by a licensed pharmacy. Samples of "alli" purchased on the Internet have been found to contain sibutramine (Meridia), a prescription weight loss medication that can have dangerous side effects in certain people. For more information, contact the U.S. Food and Drug Administration (FDA) or visit www.fda.gov/buyonlineguide.
Orlistat may also be used for purposes not listed in this medication guide.
What is the most important information I should know about orlistat?
Do not take orlistat if you are pregnant. Weight loss is not recommended during pregnancy, even if you are overweight or obese.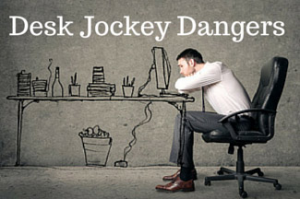 You should not take orlistat if you have gallbladder problems or chronic malabsorption syndrome (an inability to absorb food and nutrients properly).
What should I discuss with my healthcare provider before taking orlistat?
You should not take orlistat if you are allergic to it, or if you have:
gallbladder problems;

chronic malabsorption syndrome (an inability to absorb food and nutrients properly); or

if you are pregnant.
Ask a doctor or pharmacist if it is safe for you to use this medicine if you have other medical conditions, especially:
liver disease;

kidney disease;

a history of gallstones or kidney stones;

underactive thyroid;

a history of pancreatitis;

type 1 or type 2 diabetes;

an eating disorder (anorexia or bulimia); or

if you take any other weight-loss medications (prescription or over-the-counter).
Do not use orlistat if you are pregnant. Weight loss is not recommended during pregnancy, even if you are overweight or obese. Stop taking orlistat and tell your doctor right away if you become pregnant.
Taking orlistat can make it harder for your body to absorb certain vitamins. These vitamins are important if you are nursing a baby. Do not use this medicine without a doctor's advice if you are breast-feeding a baby.
Prescription orlistat (Xenical) should not be given to a child younger than 12 years old. Over-the-counter orlistat (alli) is not approved for use by anyone younger than 18 years old.
How should I take orlistat?
Use exactly as directed on the label, or as prescribed by your doctor. Do not use in larger or smaller amounts or for longer than recommended.
Never share orlistat with another person, especially someone who has a history of eating disorder. Keep the medication in a place where others cannot get to it.
Read all patient information, medication guides, and instruction sheets provided to you. Ask your doctor or pharmacist if you have any questions.
Orlistat is usually taken 3 times per day with each main meal that contains some fat (no more than 30% of the calories for that meal). You may take the medicine either with your meal or up to 1 hour after eating.
If you skip a meal or you eat a meal that does not contain any fat, skip your orlistat dose for that meal.
The fat content of your daily diet should not be greater than 30% of your total daily caloric intake. For example, if you eat 1200 calories per day, no more than 360 of those calories should be in the form of fat.
Read the label of all food items you consume, paying special attention to the number of servings per container. Your doctor, nutrition counselor, or dietitian can help you develop a healthy eating plan.
Orlistat is only part of a complete program of treatment that also includes diet, exercise, and weight control. Your daily intake of fat, protein, and carbohydrates should be evenly divided over all of your daily meals. Follow your diet, medication, and exercise routines very closely.
Orlistat can make it harder for your body to absorb fat-soluble vitamins, such as vitamins A, D, E, and K. Your doctor may recommend that you take vitamin and mineral supplements while you are taking orlistat. Follow your doctor's instructions about the type of multi-vitamin or mineral supplement to use.
Take your vitamin or supplement at bedtime, or at least 2 hours before or after you take orlistat.
Store at room temperature away from moisture and heat. Keep the bottle tightly closed. Throw away any unused orlistat after the expiration date on the medicine label has passed.
Keep track of the amount of medicine used from each new bottle. Orlistat is a drug that may be misused as a weight-loss aid, and you should be aware if anyone is using your medicine improperly or without a prescription.
What happens if I miss a dose?
Take the missed dose as soon as you remember, but no more than 1 hour after eating a meal. If it has been more than an hour since your last meal, skip the missed dose and take the medicine at your next regularly scheduled time. Do not take extra medicine to make up the missed dose.
What happens if I overdose?
Seek emergency medical attention or call the Poison Help line at 1-800-222-1222.
What should I avoid while taking orlistat?
Avoid a diet that is high in fat. High-fat meals taken in combination with orlistat can increase your risk of unpleasant side effects on your stomach or intestines.
If you also take cyclosporine, do not take it within 3 hours before or 3 hours after you take orlistat.
If you also take levothyroxine (such as Synthroid), do not take it within 4 hours before or 4 hours after you take orlistat.
Orlistat side effects
Get emergency medical help if you have signs of an allergic reaction: hives; difficult breathing; swelling of your face, lips, tongue, or throat.
Stop using orlistat and call your doctor at once if you have:
severe pain in your lower back;

blood in your urine, painful or difficult urination;

kidney problems--little or no urinating; swelling in your feet or ankles; feeling tired or short of breath; or

liver problems--nausea, upper stomach pain, itching, tired feeling, loss of appetite, dark urine, clay-colored stools, jaundice (yellowing of the skin or eyes).
Common side effects of this medicine are caused by orlistat's fat-blocking action. These are signs that the medicine is working properly. These side effects are usually temporary and may lessen as you continue using orlistat:
oily or fatty stools;

oily spotting in your undergarments;

orange or brown colored oil in your stool;

gas and oily discharge;

loose stools, or an urgent need to go to the bathroom, inability to control bowel movements;

an increased number of bowel movements; or

stomach pain, nausea, rectal pain.
This is not a complete list of side effects and others may occur. Call your doctor for medical advice about side effects. You may report side effects to FDA at 1-800-FDA-1088.
See also: Side effects (in more detail)
What other drugs will affect orlistat?
Ask a doctor or pharmacist if it is safe for you to use orlistat if you are also using any of the following drugs:
amiodarone;

insulin or oral diabetes medicine;

seizure medicine (especially if your seizures get worse while taking orlistat);

a vitamin or mineral supplement that contains beta carotene or vitamin E; or

warfarin (Coumadin, Jantoven).
This list is not complete. Other drugs may interact with orlistat, including prescription and over-the-counter medicines, vitamins, and herbal products. Not all possible interactions are listed in this medication guide.
More about Xenical (orlistat)
Consumer resources
Other brands: Alli
Professional resources
Related treatment guides
Where can I get more information?
Your pharmacist can provide more information about orlistat.