VFEND
Generic Name: voriconazole (vor i KON a zole)
Brand Name: VFEND
What is voriconazole?
Voriconazole is an antifungal medicine.
Voriconazole is used to treat infections caused by yeast or other types of fungus.
Voriconazole may also be used for purposes not listed in this medication guide.
What is the most important information I should know about voriconazole?
You should not use voriconazole with any of the following medicines: carbamazepine, cisapride, efavirenz (at doses of 400 milligrams per day or higher), pimozide, quinidine, rifabutin, rifampin, ritonavir, sirolimus, St. John's wort, certain barbiturates (mephobarbital, phenobarbital), or "ergot" migraine headache medicines (dihydroergotamine, ergotamine, ergonovine, methylergonovine).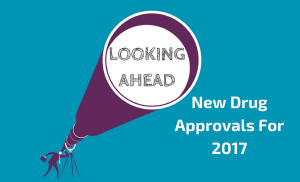 What should I discuss with my healthcare provider before taking voriconazole?
You should not take voriconazole if you are allergic to it.
Some medicines can cause unwanted or dangerous effects when used with voriconazole. Your doctor may need to change your treatment plan if you use any of the following drugs:
carbamazepine;

cisapride;

efavirenz at doses of 400 milligrams per day or higher;

pimozide;

quinidine;

rifabutin, rifampin;

ritonavir;

sirolimus;

St. John's wort;

certain barbiturates (mephobarbital, phenobarbital); or

"ergot" migraine headache medicines (dihydroergotamine, ergotamine, ergonovine, methylergonovine).
To make sure voriconazole is safe for you, tell your doctor if you have:
heart rhythm problems, heart failure, slow heartbeats that have caused you to faint;

a personal or family history of long QT syndrome;

an electrolyte imbalance (such as low levels of calcium, potassium, or magnesium in your blood);

liver disease;

kidney disease;

a history of allergy to other antifungal medicines such as fluconazole, itraconazole, ketoconazole, or posaconazole.
Voriconazole tablets contain lactose. Before taking a voriconazole tablet, tell your doctor if you have a hereditary form of galactose intolerance, Lapp lactase deficiency, or glucose-galactose malabsorption.
Do not use voriconazole if you are pregnant. It could harm the unborn baby. Use effective birth control, and tell your doctor if you become pregnant during treatment.
It is not known whether voriconazole passes into breast milk or if it could harm a nursing baby. You should not breast-feed while using this medicine.
Voriconazole should not be given to a child younger than 12 years old.
How should I use voriconazole?
Follow all directions on your prescription label. Do not use this medicine in larger or smaller amounts or for longer than recommended.
Voriconazole may be given to you as an injection at the start of your treatment, or until you are able to take voriconazole by mouth (orally). Injectable voriconazole is given into a vein through an IV. You may be shown how to use an IV at home. Do not self-inject this medicine if you do not understand how to give the injection and properly dispose of used needles, IV tubing, and other items used to inject the medicine.
Injectable voriconazole is a powder medicine that must be mixed with a liquid (diluent) before using it. If you are using the injections at home, be sure you understand how to properly mix and store the medicine. Do not use the mixture if it looks cloudy or has particles in it. Call your pharmacist for new medication.
Prepare your dose only when you are ready to give an injection. If you cannot use the mixed IV medicine right away, store it in the refrigerator and use it within 24 hours. Do not freeze.
Use a disposable needle and syringe only once. Follow any state or local laws about throwing away used needles and syringes. Use a puncture-proof "sharps" disposal container (ask your pharmacist where to get one and how to throw it away). Keep this container out of the reach of children and pets.
Take voriconazole tablets or liquid at least 1 hour before or 1 hour after eating a meal.
Shake the oral suspension (liquid) well just before you measure a dose. Measure liquid medicine with the dosing syringe provided, or with a special dose-measuring spoon or medicine cup. If you do not have a dose-measuring device, ask your pharmacist for one.
Do not mix voriconazole liquid with any other medicine or liquid.
Store voriconazole tablets or liquid at room temperature away from moisture and heat. Do not store in a refrigerator or freezer. Keep the medicine bottle tightly closed when not in use. Throw away any unused liquid after 14 days.
Use this medicine for the full prescribed length of time. Your symptoms may improve before the infection is completely cleared. Skipping doses may also increase your risk of further infection that is resistant to antifungal medicine. Voriconazole will not treat a viral infection such as the flu or a common cold.
Voriconazole is sometimes given for up to several days after lab tests show that the infection has cleared. Very severe infections may need to be treated for several weeks.
While using voriconazole, you may need frequent blood tests. Your vision and kidney or liver function may also need to be checked.
What happens if I miss a dose?
Take the missed dose as soon as you remember. Skip the missed dose if it is almost time for your next scheduled dose. Do not take extra medicine to make up the missed dose.
Call your doctor for instructions if you miss a dose of injectable voriconazole.
What happens if I overdose?
Seek emergency medical attention or call the Poison Help line at 1-800-222-1222.
What should I avoid while taking voriconazole?
Voriconazole may cause vision changes such as blurred vision and sensitivity to light. Wear sunglasses during the day to protect your eyes from bright light. Be careful if you drive or do anything that requires you to be alert and able to see clearly.
Avoid exposure to sunlight or tanning beds. Voriconazole can make you sunburn more easily. Wear protective clothing and use sunscreen (SPF 30 or higher) when you are outdoors.
Voriconazole side effects
Some side effects may occur during the injection. Tell your caregiver right away if you feel dizzy, nauseated, light-headed, itchy, sweaty, or have chest tightness or trouble breathing.
Get emergency medical help if you have signs of an allergic reaction: hives; difficult breathing; swelling of your face, lips, tongue, or throat.
Call your doctor at once if you have:
changes in your color vision;

headache with chest pain and severe dizziness, fainting, fast or pounding heartbeats;

slow heart rate, weak pulse, fainting, slow breathing;

bone pain;

severe pain in your upper stomach spreading to your back, vomiting;

kidney problems--little or no urinating; painful or difficult urination; swelling in your feet or ankles; feeling tired or short of breath;

liver problems--nausea, upper stomach pain, itching, tired feeling, loss of appetite, dark urine, clay-colored stools, jaundice (yellowing of the skin or eyes); or

severe skin reaction--fever, sore throat, swelling in your face or tongue, burning in your eyes, skin pain, followed by a red or purple skin rash that spreads (especially in the face or upper body) and causes blistering and peeling.
Common side effects may include:
blurred vision, eyes being more sensitive to light;

rash;

headache, hallucinations;

fast heart rate;

nausea, vomiting; or

abnormal liver function tests.
This is not a complete list of side effects and others may occur. Call your doctor for medical advice about side effects. You may report side effects to FDA at 1-800-FDA-1088.
See also: Side effects (in more detail)
What other drugs will affect voriconazole?
Many drugs can interact with voriconazole, and some drugs should not be used together. This includes prescription and over-the-counter medicines, vitamins, and herbal products. Not all possible interactions are listed in this medication guide. Tell your doctor about all medicines you use, and those you start or stop using during your treatment with voriconazole. Give a list of all your medicines to any healthcare provider who treats you.
More about Vfend (voriconazole)
Consumer resources
Professional resources
Related treatment guides
Where can I get more information?
Your pharmacist can provide more information about voriconazole.