Generic Name: bortezomib (bor TEZ oh mib)
Brand Name: Velcade
What is bortezomib?
Bortezomib interferes with the growth of some cancer cells and keeps them from spreading in your body.
Bortezomib is used to treat multiple myeloma and mantle cell lymphoma.
Bortezomib is sometimes given after other cancer medications have been tried without successful treatment.
Bortezomib may also be used for purposes not listed in this medication guide.
What is the most important information I should know about bortezomib?
Follow all directions on your medicine label and package. Tell each of your healthcare providers about all your medical conditions, allergies, and all medicines you use.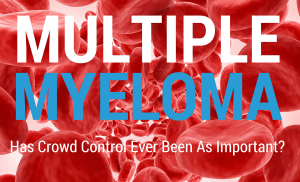 What should I discuss with my healthcare provider before receiving bortezomib?
You should not use this medication if you are allergic to bortezomib, mannitol, or boron.
To make sure bortezomib is safe for you, tell your doctor if you have:
diabetes;

liver disease;

kidney disease, or if you are on dialysis;

a bleeding or blood clotting disorder;

a low level of platelets or white or red blood cells;

heart disease, congestive heart failure;

lung disease or breathing problems;

herpes or a history of shingles;

high or low blood pressure; or

nerve problems such as numbness, burning, pain, or tingly feeling.
Do not use bortezomib if you are pregnant. It could harm the unborn baby. Use effective birth control, and tell your doctor if you become pregnant during treatment.
It is not known whether bortezomib passes into breast milk or if it could harm a nursing baby. You should not breast-feed while you are using bortezomib. Ask your doctor how long to wait before breast-feeding again.
How is bortezomib given?
Bortezomib is injected into a vein through an IV.
You will receive this injection in a clinic or hospital setting. A doctor, nurse, or other healthcare provider will give you this injection.
You may be given medication to prevent nausea or vomiting while you are receiving bortezomib.
Bortezomib can lower blood cells that help your body fight infections and help your blood to clot. Your blood will need to be tested often. Your cancer treatments may be delayed based on the results of these tests.
What happens if I miss a dose?
Call your doctor for instructions if you will miss an appointment for your bortezomib injection.
What happens if I overdose?
Seek emergency medical attention or call the Poison Help line at 1-800-222-1222.
What should I avoid while receiving bortezomib?
Avoid being near people who are sick or have infections. Tell your doctor at once if you develop signs of infection.
This medicine can pass into body fluids (urine, feces, vomit). For at least 48 hours after you receive a dose, avoid allowing your body fluids to come into contact with your hands or other surfaces. Caregivers should wear rubber gloves while cleaning up a patient's body fluids, handling contaminated trash or laundry or changing diapers. Wash hands before and after removing gloves. Wash soiled clothing and linens separately from other laundry.
This medication may cause blurred vision and may impair your thinking or reactions. Be careful if you drive or do anything that requires you to be alert and able to see clearly.
Avoid getting up too fast from a sitting or lying position, or you may feel dizzy. Get up slowly and steady yourself to prevent a fall.
Avoid becoming dehydrated if you have any vomiting or diarrhea. Symptoms of dehydration include dizziness, dry mouth, fainting, or hot and dry skin. Talk with your doctor about how best to keep yourself hydrated.
Bortezomib side effects
Get emergency medical help if you have signs of an allergic reaction: hives; difficulty breathing; swelling of your face, lips, tongue, or throat.
Bortezomib may cause a serious viral infection of the brain that can lead to disability or death. Call your doctor right away if you have any change in your mental state, decreased vision, or problems with speech or walking. These symptoms may start gradually and get worse quickly.
Also call your doctor at once if you have:
a light-headed feeling, like you might pass out;

chest pain, dry cough, swelling in your hands or ankles, feeling short of breath, even with mild exertion;

diarrhea that is severe or ongoing;

easy bruising, unusual bleeding (nose, mouth, vagina, or rectum), purple or red pinpoint spots under your skin;

new or worsening cough, shortness of breath;

new or worsening nerve problems such as numbness, burning, pain, weakness, or tingly feeling;

pain, redness, bruising, tenderness, or a hard lump where the medicine was injected;

severe constipation;

dehydration symptoms--muscle cramps, feeling very thirsty or hot, being unable to urinate, heavy sweating, or hot and dry skin;

high blood pressure--severe headache, pounding in your neck or ears, anxiety, irregular heartbeats;

liver problems--nausea, upper stomach pain, itching, tired feeling, loss of appetite, dark urine, clay-colored stools, jaundice (yellowing of the skin or eyes);

low white blood cell counts--fever, swollen gums, painful mouth sores, pain when swallowing, skin sores, cold or flu symptoms, cough, trouble breathing; or

signs of tumor cell breakdown--lower back pain, blood in your urine, little or no urinating; numbness or tingly feeling around your mouth; muscle weakness or tightness; fast or slow heart rate, weak pulse, feeling short of breath; confusion, fainting.
Common side effects may include:
numbness, tingling, or burning pain in your hands or feet;

loss of appetite, nausea, vomiting;

diarrhea, constipation, bloating;

fever, chills, cold or flu symptoms;

pale skin, easy bruising or bleeding;

rash; or

feeling tired.
This is not a complete list of side effects and others may occur. Call your doctor for medical advice about side effects. You may report side effects to FDA at 1-800-FDA-1088.
What other drugs will affect bortezomib?
Many drugs can interact with bortezomib. This includes prescription and over-the-counter medicines, vitamins, and herbal products. Not all possible interactions are listed in this medication guide. Tell your doctor about all medicines you use, and those you start or stop using during your treatment with bortezomib. Give a list of all your medicines to any healthcare provider who treats you.
More about Velcade (bortezomib)
Consumer resources
Professional resources
Related treatment guides
Where can I get more information?
Your pharmacist can provide more information about bortezomib.
Copyright 1996-2012 Cerner Multum, Inc. Version: 10.03.
Date modified: November 15, 2017
Last reviewed: September 15, 2015