Vantas (implant)
Generic Name: histrelin (implant) (his TREL in)
Brand Name: Supprelin LA, Vantas
What is histrelin?
Histrelin is a man-made form of a hormone that regulates many processes in the body. Histrelin overstimulates the body's own production of certain hormones, which causes that production to shut down temporarily.
The Supprelin LA brand of histrelin is used to treat precocious puberty in both male and female children.
The Vantas brand of histrelin is used to treat symptoms of prostate cancer in men. Vantas should not be used in women or children. Histrelin treats only the symptoms of prostate cancer but does not treat the cancer itself. Use any other medications your doctor has prescribed to best treat your condition.
Histrelin may also be used for purposes not listed in this medication guide.
What is the most important information I should know about histrelin?
Histrelin can cause a miscarriage or birth defects. Do not use if you are pregnant.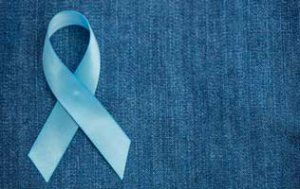 What should I discuss with my health care provider before I receive histrelin?
You should not receive this medicine if you are allergic to histrelin or to similar hormone medications such as leuprolide (Lupron, Eligard, Viadur), nafarelin (Synarel), or ganirelix (Antagon).
To make sure histrelin is safe for you, tell your doctor if you have:
painful or difficult urination;

diabetes, heart disease, high blood pressure, recent weight gain, high cholesterol (especially in men);

coronary artery disease (hardened arteries);

personal or family history of long QT syndrome;

liver disease;

a history of heart attack or stroke;

osteoporosis; or

a condition affecting your spine.
This medicine can harm an unborn baby or cause birth defects. Do not use histrelin if you are pregnant. Tell your doctor right away if you become pregnant during treatment. Use effective birth control while you are using this medicine.
It is not known whether histrelin passes into breast milk or if it could harm a nursing baby. You should not breast-feed while using this medicine.
How is histrelin given?
Histrelin is given in a tiny implant that is inserted under the skin on the inside of your upper arm. You will receive this implant with a minor surgical procedure in a clinic or doctor's office.
It is best to place the implant into your non-dominant arm (your left arm if you are right-handed). Be sure to tell your doctor which arm you use most often.
You should be lying on your back during insertion of the histrelin implant. Your arm will be positioned with your elbow bent and held still while the implant is inserted. The skin of your upper arm will be treated with a numbing medicine to keep you from feeling pain during the insertion. Once your arm is numb, your doctor will use a scalpel to cut a small incision where the implant will be inserted.
The histrelin implant is inserted using a special tool that pushes the implant into place through the incision in your skin. After injecting the implant and removing the insertion tool, your doctor will then feel your arm to make sure the implant has been correctly placed.
The incision in your skin may be closed with a small number of stitches or surgical strips. Follow your doctor's instructions about caring for the incision and keeping it bandaged and clean until it heals completely. Keep your arm dry for at least 24 hours.
You will most likely be able to feel the implant through your skin, but it should not cause pain or discomfort.
A histrelin implant is usually left in place for 12 months and then removed. Your doctor will determine at that time whether you need to receive another implant for continued relief of prostate cancer symptoms.
Call your doctor if you have any pain, swelling, tenderness, itching, tingling, bruising, or redness where the implant was inserted. Also call your doctor if any part of the implant comes through the skin, or if the entire implant falls out.
You may have a temporary increase in symptoms of your condition for a week or so after you have received the histrelin implant. Call your doctor if any of these symptoms become severe.
You will need regular medical tests to be sure this medicine is not causing harmful effects.
Histrelin can cause unusual results with certain medical tests. Tell any doctor who treats you that you are using histrelin.
Whether or not you receive a new histrelin implant, the old one must be removed after 12 months of use. A histrelin implant must be removed through a surgical incision in your doctor's office.
What happens if I miss a dose?
Since histrelin is given as an implant by a healthcare professional, it does not have a daily dosing schedule.
The implant should not be left in your arm for longer than 12 months. Call your doctor when it is time for your implant to be removed.
What happens if I overdose?
Since the histrelin implant contains a specific amount of the medicine, you are not likely to receive an overdose.
What should I avoid after receiving a histrelin implant?
For at least 7 days after your implant is inserted, avoid strenuous exercise or heavy lifting.
This medicine can pass into body fluids (urine, feces, vomit). Caregivers should wear rubber gloves while cleaning up a patient's body fluids, handling contaminated trash or laundry or changing diapers. Wash hands before and after removing gloves. Wash soiled clothing and linens separately from other laundry.
Histrelin side effects
Get emergency medical help if you have signs of an allergic reaction: hives; difficulty breathing; swelling of your face, lips, tongue, or throat.
Call your doctor at once if you have:
severe bone pain, severe numbness or tingling in your legs or feet;

painful or difficult urination;

blood in your urine; or

little or no urinating.
Common side effects may include:
hot flashes;

urination problems;

constipation;

breast swelling or tenderness;

feeling tired;

decreased testicle size, trouble getting an erection; or

redness, bruising, or skin irritation where the implant was inserted.
This is not a complete list of side effects and others may occur. Call your doctor for medical advice about side effects. You may report side effects to FDA at 1-800-FDA-1088.
See also: Side effects (in more detail)
What other drugs will affect histrelin?
Other drugs may interact with histrelin, including prescription and over-the-counter medicines, vitamins, and herbal products. Tell each of your health care providers about all medicines you use now and any medicine you start or stop using.
More about Vantas (histrelin)
Consumer resources
Other brands: Supprelin LA
Professional resources
Related treatment guides
Where can I get more information?
Your doctor or pharmacist can provide more information about histrelin.