The originating document has been archived. We cannot confirm the completeness, accuracy and currency of the content.
Ultresa
Generic Name: pancrelipase (pan kre LYE pace)
Brand Name: Creon, Pancreaze, Pertzye, Ultresa, Viokace, Zenpep
What is pancrelipase?
Pancrelipase is a combination of three enzymes (proteins): lipase, protease, and amylase. These enzymes are normally produced by the pancreas and are important in the digestion of fats, proteins, and sugars.
Pancrelipase is used to replace these enzymes when the body does not have enough of its own. Certain medical conditions can cause this lack of enzymes, including cystic fibrosis, chronic inflammation of the pancreas, or blockage of the pancreatic ducts.
Pancrelipase may also be used following surgical removal of the pancreas.
Pancrelipase may also be used for purposes not listed in this medication guide.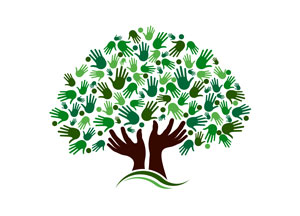 What is the most important information I should know about pancrelipase?
You should not take pancrelipase if you are allergic to pork proteins, or if you have a sudden onset of pancreatitis or worsening of a long-term problem with your pancreas.
What should I discuss with my healthcare provider before taking pancrelipase?
You should not take pancrelipase if you are allergic to pork proteins, or if you have a sudden onset of pancreatitis or worsening of a long-term problem with your pancreas.
To make sure you can safely take pancrelipase, tell your doctor if you have any of these other conditions:
kidney disease;

gout; or

a history of blockage in your intestines.
FDA pregnancy category C. It is not known whether pancrelipase will harm an unborn baby. Tell your doctor if you are pregnant or plan to become pregnant while using this medication.
It is not known whether pancrelipase passes into breast milk or if it could harm a nursing baby. Tell your doctor if you are breast-feeding a baby.
How should I take pancrelipase?
Follow all directions on your prescription label. Do not take this medicine in larger or smaller amounts or for longer than recommended.
Pancrelipase should be taken with a meal or snack.
Take the medicine with a full glass of water or juice.
Do not hold the tablets or capsule contents in your mouth. The medication may irritate the inside of your mouth.
Do not crush, chew, break, or open a delayed-release capsule or extended-release capsule. Swallow it whole.
You may open the pancrelipase capsule and sprinkle the medicine into a spoonful of pudding or applesauce to make swallowing easier. Swallow the mixture right away without chewing. Do not save for later use.
Do not inhale the powder from a pancrelipase capsule, or allow it to touch your skin. It may cause irritation, especially to your nose and lungs.
Use pancrelipase regularly to get the most benefit. Get your prescription refilled before you run out of medicine completely.
Store in the original container at room temperature, away from moisture and heat.
This medicine may also be stored between 77 and 104 degrees F for up to 30 days. After 30 days, throw any unused pancrelipase that has been stored at these higher temperatures.
Do not use the medicine if it has been exposed to temperatures above 104 degrees F.
What happens if I miss a dose?
Take the missed dose as soon as you remember. Skip the missed dose if it is almost time for your next scheduled dose. Do not take extra medicine to make up the missed dose.
What happens if I overdose?
Seek emergency medical attention or call the Poison Help line at 1-800-222-1222.
What should I avoid while taking pancrelipase?
Follow your doctor's instructions about any restrictions on food, beverages, or activity.
Pancrelipase side effects
Get emergency medical help if you have signs of an allergic reaction: hives; difficulty breathing; swelling of your face, lips, tongue, or throat.
Call your doctor at once if you have severe or unusual stomach pain. This could be a symptom of a rare but serious bowel disorder.
Common side effects may include:
nausea or vomiting;

mild stomach pain or upset;

diarrhea or constipation;

bloating or gas;

greasy stools;

rectal irritation;

headache, dizziness;

cough; or

weight loss.
This is not a complete list of side effects and others may occur. Call your doctor for medical advice about side effects. You may report side effects to FDA at 1-800-FDA-1088.
See also: Side effects (in more detail)
What other drugs will affect pancrelipase?
Other drugs may interact with pancrelipase, including prescription and over-the-counter medicines, vitamins, and herbal products. Tell each of your health care providers about all medicines you use now and any medicine you start or stop using.
Where can I get more information?
Your pharmacist can provide more information about pancrelipase.
Copyright 1996-2012 Cerner Multum, Inc. Version: 6.06.
Date modified: January 10, 2017
Last reviewed: December 29, 2014