The originating document has been archived. We cannot confirm the completeness, accuracy and currency of the content.
Tussafed-HCG
Generic Name: guaifenesin, hydrocodone, and phenylephrine (gwye FEH neh sin , high droe KOE dohn , and feh nill EH frin)
Brand Name: Tussafed-HC, Tussafed-HCG
Medically reviewed on January 22, 2018
What is Tussafed-HCG?
Guaifenesin is an expectorant. It helps loosen congestion in your chest and throat, making it easier to cough out through your mouth.
Hydrocodone is a narcotic cough suppressant. It affects the signals in the brain that trigger cough reflex.
Phenylephrine is a decongestant that shrinks blood vessels in the nasal passages. Dilated blood vessels can cause nasal congestion (stuffy nose).
Tussafed-HCG is a combination medicine used to treat cough, stuffy nose, and sinus congestion caused by allergies or the common cold.
This medicine will not treat a cough that is caused by smoking, asthma, or emphysema.
Tussafed-HCG may also be used for other purposes not listed in this medication guide.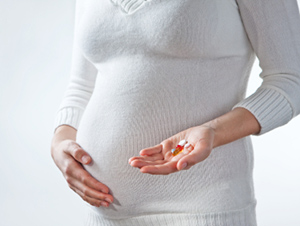 Important Information
Do not use this medicine if you have used an MAO inhibitor in the past 14 days. A dangerous drug interaction could occur. MAO inhibitors include isocarboxazid, linezolid, methylene blue injection, phenelzine, rasagiline, selegiline, tranylcypromine, and others.
Before taking this medicine
Do not use this medicine if you have used an MAO inhibitor in the past 14 days. A dangerous drug interaction could occur. MAO inhibitors include isocarboxazid, linezolid, methylene blue injection, phenelzine, rasagiline, selegiline, tranylcypromine, and others.
You should not use this medicine if you are allergic to guaifenesin, hydrocodone, or phenylephrine.
To make sure this medicine is safe for you, tell your doctor if you have:
Hydrocodone may be habit-forming. Never share this medicine with another person, especially someone with a history of drug abuse or addiction. Keep the medication in a place where others cannot get to it.
FDA pregnancy category C. It is not known whether Tussafed-HCG will harm an unborn baby. Tell your doctor if you are pregnant or plan to become pregnant while using this medication.
Hydrocodone can pass into breast milk and may harm a nursing baby. Decongestants may also slow breast milk production. Do not use this medicine without telling your doctor if you are breast-feeding a baby.
How should I take Tussafed-HCG?
Use exactly as directed on the label, or as prescribed by your doctor. Do not use in larger or smaller amounts or for longer than recommended. Cough or cold medicine is usually taken only for a short time until your symptoms clear up.
Always ask a doctor before giving cough or cold medicine to a child. Death can occur from the misuse of cough or cold medicine in very young children.
Measure liquid medicine with a special dose-measuring spoon or medicine cup. If you do not have a dose-measuring device, ask your pharmacist for one.
Call your doctor if your symptoms do not improve after 7 days of treatment, or if you have a fever with a headache, cough, or skin rash.
Store at room temperature away from moisture and heat.
Keep track of the amount of medicine used from each new bottle. Hydrocodone is a drug of abuse and you should be aware if anyone is using your medicine improperly or without a prescription.
What happens if I miss a dose?
Since Tussafed-HCG is used when needed, you may not be on a dosing schedule. If you are on a schedule, use the missed dose as soon as you remember. Skip the missed dose if it is almost time for your next scheduled dose. Do not use extra medicine to make up the missed dose.
What happens if I overdose?
Seek emergency medical attention or call the Poison Help line at 1-800-222-1222. An overdose of hydrocodone can be fatal.
Overdose symptoms may include confusion, extreme weakness, pinpoint pupils, cold and clammy skin, weak pulse, slow breathing, fainting, or breathing that stops.
What should I avoid while taking Tussafed-HCG?
This medicine may cause blurred vision or impair your thinking or reactions. Avoid driving or operating machinery until you know how Tussafed-HCG will affect you.
Avoid drinking alcohol while you are taking this medication.
Ask a doctor or pharmacist before using any other cold, cough, allergy, or sleep medicine. Guaifenesin and phenylephrine are contained in many combination medicines. Taking certain products together can cause you to get too much of a certain drug. Check the label to see if a medicine contains a decongestant or expectorant.
Tussafed-HCG side effects
Get emergency medical help if you have any of these signs of an allergic reaction: hives; difficult breathing; swelling of your face, lips, tongue, or throat.
Stop using this medicine and call your doctor at once if you have:
severe dizziness or drowsiness;

weak or shallow breathing;

severe restlessness or nervousness;

severe constipation;

pounding heartbeats or fluttering in your chest;

painful or difficult urination; or

little or no urinating.
Common side effects may include:
mild drowsiness;

dryness of your eyes, nose, and mouth;

blurred vision; or
This is not a complete list of side effects and others may occur. Call your doctor for medical advice about side effects. You may report side effects to FDA at 1-800-FDA-1088.
See also: Side effects (in more detail)
What other drugs will affect Tussafed-HCG?
Taking this medicine with other drugs that make you sleepy or slow your breathing can cause dangerous or life-threatening side effects. Ask your doctor before taking Tussafed-HCG with a sleeping pill, narcotic pain medicine, muscle relaxer, or medicine for anxiety, depression, or seizures.
Other drugs may interact with guaifenesin, hydrocodone, and phenylephrine, including prescription and over-the-counter medicines, vitamins, and herbal products. Tell each of your health care providers about all medicines you use now and any medicine you start or stop using.
Further information
Remember, keep this and all other medicines out of the reach of children, never share your medicines with others, and use this medication only for the indication prescribed.
Always consult your healthcare provider to ensure the information displayed on this page applies to your personal circumstances.
Copyright 1996-2012 Cerner Multum, Inc. Version: 2.01.
Date modified: February 01, 2018
Last reviewed: October 14, 2013