Generic Name: tretinoin topical (TRET in oin)
Brand Name: Atralin, Avita, Refissa, Renova, Retin-A, Retin-A Micro Microsphere Pump, Tretinoin Emollient Topical, Tretinoin Microsphere, Tretin-X
What is Tretinoin Microsphere?
Tretinoin is a form of vitamin A that helps the skin renew itself.
Tretinoin Microsphere (for the skin) is used to treat acne, to smooth rough facial skin, and to reduce the appearance of fine wrinkles and mottled skin discoloration.
Tretinoin Microsphere may also be used for purposes not listed in this medication guide.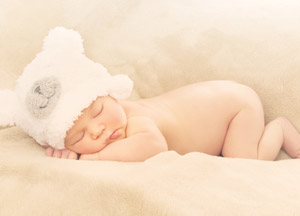 Important Information
Follow all directions on your medicine label and package. Tell each of your healthcare providers about all your medical conditions, allergies, and all medicines you use.
Before taking this medicine
You should not use Tretinoin Microsphere if you are allergic to it.
It is not known whether Tretinoin Microsphere will harm an unborn baby. Tell your doctor if you are pregnant or plan to become pregnant while using this medication.
It is not known whether Tretinoin Microsphere passes into breast milk or if it could harm a nursing baby. Tell your doctor if you are breast-feeding a baby.
How should I use Tretinoin Microsphere?
Do not take by mouth. Tretinoin Microsphere is for use only on the skin. Do not use this medicine on open wounds or on sunburned, windburned, dry, chapped, or irritated skin.
Follow all directions on your prescription label. Do not use this medicine in larger or smaller amounts or for longer than recommended.
Using more medicine or applying it more often than prescribed will not make it work any faster, and may increase side effects.
Wash your hands before and after applying Tretinoin Microsphere. Before applying, clean and dry the skin area to be treated.
Applying Tretinoin Microsphere to wet skin may cause skin irritation. If you use Renova, wait at least 20 minutes after washing your face before applying a thin layer of the medication.
Do not wash the treated area for at least 1 hour after applying Tretinoin Microsphere. Avoid the use of other skin products on the treated area for at least 1 hour following application of this medicine.
Applying an excessive amount of tretinoin gel may result in "pilling" of the medication. If this occurs, use a thinner layer of gel with the next application.
Tretinoin Microsphere should be used as part of a complete skin care program that includes avoiding sunlight and using an effective sunscreen and protective clothing.
Use this medication for the full prescribed length of time, even if you think it is not working.
It may take up to several weeks before you notice improvement in your skin. Keep using the medication as directed and tell your doctor if your symptoms do not improve. If you are using Tretinoin Microsphere to treat acne, your condition may get slightly worse for a short time when you first start using the medication.
Call your doctor if skin irritation becomes severe or if your acne does not improve within 8 to 12 weeks.
Store at room temperature away from moisture and heat. Keep the bottle tightly closed when not in use.
Tretinoin Microsphere gel is flammable. Do not use near high heat or open flame. Do not smoke until the gel has completely dried on your skin.
What happens if I miss a dose?
Use the missed dose as soon as you remember. Skip the missed dose if it is almost time for your next scheduled dose. Do not use extra medicine to make up the missed dose.
What happens if I overdose?
Seek emergency medical attention or call the Poison Help line at 1-800-222-1222.
What should I avoid while using Tretinoin Microsphere?
Avoid exposure to sunlight or tanning beds. Tretinoin Microsphere can make you sunburn more easily. Wear protective clothing and use sunscreen (SPF 30 or higher) when you are outdoors, even on a cloudy day.
Avoid getting this medication in your eyes, nose, mouth, or in the creases of your nose.
Avoid using skin products that can cause irritation, such as harsh soaps, shampoos, or skin cleansers, hair coloring or permanent chemicals, hair removers or waxes, or skin products with alcohol, spices, astringents, or lime.
Avoid using other medications on the areas you treat with Tretinoin Microsphere unless your doctor tells you to.
Tretinoin Microsphere side effects
Get emergency medical help if you have signs of an allergic reaction: hives; difficult breathing; swelling of your face, lips, tongue, or throat.
Stop using Tretinoin Microsphere and call your doctor at once if you have:
severe burning, stinging, or irritation of treated skin;

severe redness, swelling, blistering, peeling, or crusting;
Your skin may be more sensitive to weather extremes such as cold and wind while using this medicine.
Common side effects may include:
mild warmth or stinging where the medicine was applied; or

changes in color of treated skin.
This is not a complete list of side effects and others may occur. Call your doctor for medical advice about side effects. You may report side effects to FDA at 1-800-FDA-1088.
See also: Side effects (in more detail)
What other drugs will affect Tretinoin Microsphere?
Do not use skin products that contain benzoyl peroxide, sulfur, resorcinol, or salicylic acid unless otherwise directed by your doctor. These products can cause severe skin irritation if used with Tretinoin Microsphere.
It is not likely that other drugs you take orally or inject will have an effect on topically applied tretinoin. But many drugs can interact with each other. Tell each of your health care providers about all medicines you use, including prescription and over-the-counter medicines, vitamins, and herbal products.
Where can I get more information?
Your pharmacist can provide more information about Tretinoin Microsphere.
Copyright 1996-2012 Cerner Multum, Inc. Version: 7.09.
Date modified: March 06, 2018
Last reviewed: July 22, 2016