Tivicay
Generic Name: dolutegravir (DOE loo TEG ra vir)
Brand Name: Tivicay
What is dolutegravir?
Dolutegravir is an antiviral medicine that prevents human immunodeficiency virus (HIV) from multiplying in your body.
Dolutegravir is used with other antiviral medications to treat HIV, the virus that can cause the acquired immunodeficiency syndrome (AIDS). Dolutegravir is not a cure for HIV or AIDS.
This medicine is for use in adults and children who weigh at least 66 pounds.
Dolutegravir may also be used for purposes not listed in this medication guide.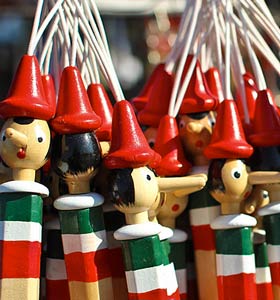 Important Information
You should not use dolutegravir if you are also taking dofetilide (Tikosyn).
Before taking this medicine
You should not use this medication if you are allergic to dolutegravir or if you are also taking dofetilide (Tikosyn).
To make sure dolutegravir is safe for you, tell your doctor if you have:
It is not known whether this medicine will harm an unborn baby. Tell your doctor if you are pregnant or plan to become pregnant. HIV can be passed to your baby if you are not properly treated during pregnancy. Take all of your HIV medicines as directed to control your infection.
If you are pregnant, your name may be listed on a pregnancy registry. This is to track the outcome of the pregnancy and to evaluate any effects of dolutegravir on the baby.
Women with HIV or AIDS should not breast feed a baby. Even if your baby is born without HIV, the virus may be passed to the baby in your breast milk.
How should I take dolutegravir?
Follow all directions on your prescription label. Do not take this medicine in larger or smaller amounts or for longer than recommended.
You may take dolutegravir with or without food.
If a child is using this medicine, tell your doctor if the child has any changes in weight. Dolutegravir doses are based on weight in children, and any changes may affect your child's dose.
While using dolutegravir, you may need frequent blood tests.
If you have ever had hepatitis B, dolutegravir can cause this condition to come back or get worse. You will need frequent blood tests to check your liver function during treatment and for several months after you stop using this medicine.
HIV/AIDS is usually treated with a combination of drugs. Use all medications as directed by your doctor. Read the medication guide or patient instructions provided with each medication. Do not change your doses or medication schedule without your doctor's advice. Every person with HIV or AIDS should remain under the care of a doctor.
Store at room temperature away from moisture and heat. Keep the tablets in their original container, along with any packet or canister of moisture-absorbing preservative.
What happens if I miss a dose?
Take the missed dose as soon as you remember. Skip the missed dose if it is almost time for your next scheduled dose. Do not take extra medicine to make up the missed dose.
What happens if I overdose?
Seek emergency medical attention or call the Poison Help line at 1-800-222-1222.
What should I avoid while taking dolutegravir?
Taking this medication will not prevent you from passing HIV to other people. Do not have unprotected sex or share razors or toothbrushes. Talk with your doctor about safe ways to prevent HIV transmission during sex. Sharing drug or medicine needles is never safe, even for a healthy person.
Avoid taking the following medicines within 6 hours before or 2 hours after you take dolutegravir:
antacids or laxatives that contain calcium, magnesium, or aluminum (such as Amphojel, Di-Gel Maalox, Milk of Magnesia, Mylanta, Pepcid Complete, Rolaids, Rulox, Tums, and others), or the ulcer medicine sucralfate (Carafate);

buffered medicine;

vitamin or mineral supplements that contain calcium or iron.
Dolutegravir side effects
Stop taking this medicine and get emergency medical help if you have signs of an allergic reaction: fever, general ill feeling, trouble breathing, extreme tiredness; mouth sores, redness or swelling in your eyes; blistering or peeling skin; swelling of your face, lips, tongue, or throat.
Call your doctor at once if you have:
the first sign of any skin rash, no matter how mild; or
Dolutegravir may increase your risk of certain infections or autoimmune disorders by changing the way your immune system works. Symptoms may occur weeks or months after you start treatment with dolutegravir. Tell your doctor if you have:
signs of a new infection--fever, night sweats, swollen glands, mouth sores, diarrhea, stomach pain, weight loss;

cold sores, sores on your genital or anal area;

rapid heart rate, feeling anxious or irritable, weakness or prickly feeling, problems with balance or eye movement;

trouble speaking or swallowing, severe lower back pain, loss of bladder or bowel control; or

swelling in your neck or throat (enlarged thyroid), menstrual changes, impotence, loss of interest in sex.
Common side effects may include:
feeling tired;

sleep problems (insomnia); or

changes in the shape or location of body fat (especially in your arms, legs, face, neck, breasts, and waist).
This is not a complete list of side effects and others may occur. Call your doctor for medical advice about side effects. You may report side effects to FDA at 1-800-FDA-1088.
See also: Side effects (in more detail)
What other drugs will affect dolutegravir?
Tell your doctor about all your current medicines and any you start or stop using, especially:
This list is not complete. Other drugs may interact with dolutegravir, including prescription and over-the-counter medicines, vitamins, and herbal products. Not all possible interactions are listed in this medication guide.
More about Tivicay (dolutegravir)
Consumer resources
Professional resources
Related treatment guides
Where can I get more information?
Your pharmacist can provide more information about dolutegravir.
Copyright 1996-2012 Cerner Multum, Inc. Version: 2.01.
Date modified: January 03, 2018
Last reviewed: April 13, 2017