Generic Name: aliskiren (a LIS ke rin)
Brand Name: Tekturna
What is aliskiren?
Aliskiren is an anti-hypertensive (blood pressure lowering) medicine. It works by decreasing substances in the body that narrow blood vessels and raise blood pressure.
Aliskiren is used to treat high blood pressure (hypertension).
Aliskiren may also be used for purposes not listed in this medication guide.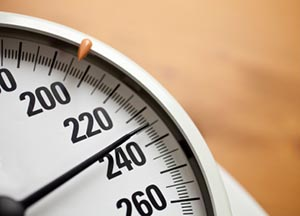 Important Information
Do not use if you are pregnant. If you become pregnant, stop taking this medicine and tell your doctor right away.
If you have diabetes, do not use aliskiren together with certain heart or blood pressure medicines (such as Accupril, Benicar, Capoten, Cozaar, Diovan, Lotensin, Mavik, Prinivil, Vasotec, and many others).
Before taking this medicine
You should not take aliskiren if you are allergic to it.
If you have diabetes, do not use aliskiren together with certain heart or blood pressure medicines, such as:
azilsartan (Edarbi, Edarbyclor), candesartan (Atacand), eprosartan (Teveten), irbesartan (Avapro, Avalide), losartan (Cozaar, Hyzaar), olmesartan (Azar, Benicar), valsartan (Diovan, Exforge, Tribenzor), telmisartan (Micardis); or

benazepril (Lotensin), captopril (Capoten, Capozide), enalapril (Vasotec, Vasoretic), fosinopril (Monopril), lisinopril (Prinivil, Zestoretic, Zestril), moexipril (Uniretic, Univasc), perindopril (Aceon), quinapril (Accupril, Accuretic), ramipril (Altace), or trandolapril (Mavik, Tarka).
You may also need to avoid taking these medicines with aliskiren if you have kidney disease.
To make sure aliskiren is safe for you, tell your doctor if you have:
kidney disease;

heart disease;

if you are on a low-salt diet; or

if you have ever had an allergic reaction to an ACE inhibitor heart or blood pressure medicine (benazepril, captopril, enalapril, fosinopril, lisinopril, moexipril, quinapril, ramipril, trandolapril).
Do not use if you are pregnant. If you become pregnant, stop taking this medicine and tell your doctor right away. Aliskiren can cause injury or death to the unborn baby if you take the medicine during your second or third trimester.
It is not known whether aliskiren passes into breast milk or if it could harm a nursing baby. You should not breast-feed while using this medicine.
Aliskiren is not approved for use by anyone younger than 18 years old.
How should I take aliskiren?
Follow all directions on your prescription label. Your doctor may occasionally change your dose. Do not take this medicine in larger or smaller amounts or for longer than recommended.
You may take aliskiren with or without food, but take it the same way every time.
You may have very low blood pressure while taking this medicine. Call your doctor if you are sick with vomiting or diarrhea, or if you feel light-headed.
Your blood pressure will need to be checked often.
It may take up to 2 weeks before your blood pressure improves. Keep using this medicine as directed, even if you feel well. High blood pressure often has no symptoms. You may need to use blood pressure medicine for the rest of your life.
Store at room temperature away from moisture and heat.
Keep the tablets in their original container, along with the packet or canister of moisture-absorbing preservative.
What happens if I miss a dose?
Take the missed dose as soon as you remember. Skip the missed dose if it is almost time for your next scheduled dose. Do not take extra medicine to make up the missed dose.
What happens if I overdose?
Seek emergency medical attention or call the Poison Help line at 1-800-222-1222.
What should I avoid while taking aliskiren?
Avoid taking this medicine with a high-fat meal, which can make it harder for your body to absorb aliskiren.
Do not use salt substitutes or potassium supplements while taking aliskiren, unless your doctor has told you to.
Avoid getting up too fast from a sitting or lying position, or you may feel dizzy. Get up slowly and steady yourself to prevent a fall.
Avoid drinking alcohol. It can further lower your blood pressure and may increase some of the side effects of aliskiren.
Aliskiren side effects
Get emergency medical help if you have signs of an allergic reaction: hives; vomiting, severe stomach pain; dizziness, difficult breathing; swelling of your face, lips, tongue, or throat.
If you have an allergic reaction to aliskiren you should not take it again.
Call your doctor at once if you have:
a light-headed feeling, like you might pass out;

little or no urination;

high potassium--nausea, slow or unusual heart rate, weakness, loss of movement; or

low levels of sodium in the body--headache, confusion, slurred speech, severe weakness, vomiting, loss of coordination, feeling unsteady.
Common side effects may include:
dizziness, tired feeling;

cough;

diarrhea;

headache;

back pain; or

flu symptoms (fever, chills, body aches).
This is not a complete list of side effects and others may occur. Call your doctor for medical advice about side effects. You may report side effects to FDA at 1-800-FDA-1088.
See also: Side effects (in more detail)
What other drugs will affect aliskiren?
Tell your doctor about all your current medicines and any you start or stop using, especially:
This list is not complete. Other drugs may interact with aliskiren, including prescription and over-the-counter medicines, vitamins, and herbal products. Not all possible interactions are listed in this medication guide.
More about Tekturna (aliskiren)
Consumer resources
Professional resources
Other Formulations
Related treatment guides
Where can I get more information?
Your pharmacist can provide more information about aliskiren.
Copyright 1996-2012 Cerner Multum, Inc. Version: 13.01.
Date modified: February 01, 2018
Last reviewed: March 14, 2017