Tanzeum
Generic Name: albiglutide (AL bi GLOO tide)
Brand Name: Tanzeum
Medically reviewed on February 15, 2018
What is albiglutide?
Albiglutide is an injectable diabetes medicine that helps control blood sugar levels.
Albiglutide is used together with diet and exercise to improve blood sugar control in adults with type 2 diabetes mellitus. Albiglutide is usually given after other diabetes medications have been tried without success.
This medicine is not for treating type 1 diabetes.
Albiglutide may also be used for purposes not listed in this medication guide.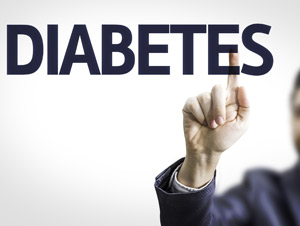 Important Information
You should not use albiglutide if you have Multiple Endocrine Neoplasia syndrome type 2 (MEN 2), or a personal or family history of medullary thyroid carcinoma (a type of thyroid cancer). Do not use albiglutide if you have diabetic ketoacidosis (call your doctor for treatment).
In animal studies, albiglutide caused thyroid tumors or thyroid cancer. It is not known whether these effects would occur in people using regular doses. Ask your doctor about your risk.
Call your doctor at once if you have signs of a thyroid tumor, such as swelling or a lump in your neck, trouble swallowing, a hoarse voice, or shortness of breath.
Before taking this medicine
You should not use albiglutide if you are allergic to it, or if you have:
Tell your doctor if you have ever had:
In animal studies, albiglutide caused thyroid tumors or thyroid cancer. It is not known whether these effects would occur in people using regular doses. Ask your doctor about your risk.
Albiglutide may harm an unborn baby, even if you stopped using the medicine up to 1 month before getting pregnant. If you plan to get pregnant, ask your doctor for a safer medicine to use before and during pregnancy.
You should not breast-feed while using albiglutide.
Albiglutide is not approved for use by anyone younger than 18 years old.
How should I use albiglutide?
Follow all directions on your prescription label and read all medication guides or instruction sheets. Use the medicine exactly as directed.
Albiglutide is injected under the skin. A healthcare provider will teach you how to properly use this medicine by yourself. Read and carefully follow any instruction sheet provided with your medicine. Do not use albiglutide if you do not understand the instructions for proper use. Ask your doctor or pharmacist if you have any questions.
You may use albiglutide with or without food.
Drink plenty of liquids to keep your kidneys working properly.
Prepare your injection only when you are ready to give it. Do not use if the medicine has changed colors, or has particles in it. Call your pharmacist for new medicine.
The prefilled injection pen contains a powder and a liquid that must be mixed before using the pen. Each different pen strength has a certain "wait" time to allow the powder to completely dissolve after mixing: 15 minutes for a 30-mg pen and 30 minutes for a 50-mg pen.
Your care provider will show you the best places on your body to inject albiglutide. Use a different place each time you give an injection. Do not inject into the same place two times in a row.
If you also use insulin, inject it separately from albiglutide.
Call your doctor if you have ongoing vomiting or diarrhea, or if you are sweating more than usual. You can easily become dehydrated while taking albiglutide. This can lead to kidney failure.
Never share an injection pen with another person. Sharing injection pens or cartridges can allow disease such as hepatitis or HIV to pass from one person to another.
Use an injection pen only once and then place it in a puncture-proof "sharps" container. Follow state or local laws about how to dispose of this container. Keep it out of the reach of children and pets.
Low blood sugar (hypoglycemia) can happen to everyone who has diabetes. Symptoms include headache, hunger, sweating, irritability, dizziness, nausea, fast heart rate, and feeling anxious or shaky. To quickly treat low blood sugar, always keep a fast-acting source of sugar with you such as fruit juice, hard candy, crackers, raisins, or non-diet soda.
Your doctor can prescribe a glucagon emergency injection kit to use in case you have severe hypoglycemia and cannot eat or drink. Be sure your family and close friends know how to give you this injection in an emergency.
Blood sugar levels can be affected by stress, illness, surgery, exercise, alcohol use, or skipping meals. Ask your doctor before changing your dose or medication schedule.
Storing unopened injection pens: Keep in the carton and store in a refrigerator. Throw away any pens not used before the expiration date.
You may also store the pens at room temperature for up to 4 weeks before use.
Do not freeze albiglutide, and throw away the medication if it has become frozen.
What happens if I miss a dose?
Use the medicine as soon as you can, but skip the missed dose if you are more than 3 days late for the dose. Do not use two doses at one time.
What happens if I overdose?
Seek emergency medical attention or call the Poison Help line at 1-800-222-1222.
What should I avoid while using albiglutide?
Follow your doctor's instructions about any restrictions on food, beverages, or activity.
Albiglutide side effects
Get emergency medical help if you have signs of an allergic reaction: hives; fast heartbeats, feeling light-headed; difficult breathing; swelling of your face, lips, tongue, or throat.
Call your doctor at once if you have:
Common side effects may include:
This is not a complete list of side effects and others may occur. Call your doctor for medical advice about side effects. You may report side effects to FDA at 1-800-FDA-1088.
See also: Side effects (in more detail)
What other drugs will affect albiglutide?
Sometimes it is not safe to use certain medications at the same time. Some drugs can affect your blood levels of other drugs you take, which may increase side effects or make the medications less effective.
Other drugs may interact with albiglutide, including prescription and over-the-counter medicines, vitamins, and herbal products. Tell your doctor about all your current medicines and any medicine you start or stop using.
Further information
Remember, keep this and all other medicines out of the reach of children, never share your medicines with others, and use this medication only for the indication prescribed.
Always consult your healthcare provider to ensure the information displayed on this page applies to your personal circumstances.
Copyright 1996-2018 Cerner Multum, Inc. Version: 3.01.
More about Tanzeum (albiglutide)
Consumer resources
Professional resources
Related treatment guides