The originating document has been archived. We cannot confirm the completeness, accuracy and currency of the content.
Symlin
Generic Name: pramlintide (PRAM lin tide)
Brand Name: SymlinPen 120, SymlinPen 60
What is pramlintide?
Pramlintide is a man-made form of a hormone that occurs naturally in the body. Pramlintide lowers blood sugar in three ways. It slows the rate that food moves from your stomach to your intestines, which keeps your blood sugar from rising too fast. Pramlintide also lowers the amount of glucose (sugar) your liver produces. Lastly, pramlintide triggers the feeling of fullness after meals to help control your appetite and decrease how much food you eat.
Pramlintide is used together with insulin to treat type 1 or type 2 diabetes. Pramlintide is usually given after other diabetes medicines have been tried without success.
Pramlintide may also be used for purposes not listed in this medication guide.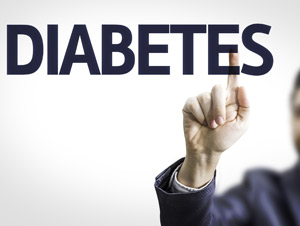 What is the most important information I should know about pramlintide?
You should not use this medicine if you have a digestive condition called "delayed gastric emptying."
You should not use pramlintide if you cannot recognize symptoms of low blood sugar. Severely low blood sugar (hypoglycemia) may occur within 3 hours after your pramlintide injection. Symptoms may include headache, dizziness, drowsiness, vision problems, hunger, weakness, sweating, confusion, irritability, fast heart rate, or feeling jittery.
What should I discuss with my doctor before using pramlintide?
You should not use this medicine if you are allergic to pramlintide or metacresol, or:
if you have a digestive condition called "delayed gastric emptying"; or

if you cannot recognize symptoms of low blood sugar.
To make sure pramlintide is safe for you, tell your doctor if you have:
a history of delayed gastric emptying;

problems with vision (blindness, trouble reading);

if you are unable to check your blood sugars regularly; or

if you have had severe hypoglycemia more than once in the past 6 months.
It is not known whether pramlintide will harm an unborn baby. Tell your doctor if you are pregnant or plan to become pregnant while using this medicine.
It is not known whether pramlintide passes into breast milk or if it could harm a nursing baby. Tell your doctor if you are breast-feeding a baby.
Pramlintide should not be used in children.
How should I use pramlintide?
Follow all directions on your prescription label. Your doctor may occasionally change your dose to make sure you get the best results. When you first start using pramlintide, your insulin dose will change. Do not use your medicines in larger or smaller amounts or for longer than recommended.
Pramlintide is injected under the skin, at the same time as your insulin injection but in a separate injection. Do not self-inject your medicines if you do not fully understand how to give the injections and properly dispose of used needles and syringes.
Do not mix pramlintide and insulin together in the same syringe.
This medicine comes with patient instructions for safe and effective use. Follow these directions carefully. Ask your doctor or pharmacist if you have any questions.
Pramlintide is usually given just before each major meal. If you skip a meal, you should also skip your pramlintide dose.
Use a different place on your stomach or thigh each time you give the injection. Inject your insulin in a separate skin area. Do not inject insulin or pramlintide into the same place two times in a row.
Do not use pramlintide if it has changed colors or looks cloudy. Call your pharmacist for new medication.
Low blood sugar (hypoglycemia) can happen to everyone who has diabetes. Symptoms include headache, hunger, sweating, confusion, irritability, dizziness, or feeling shaky. Always keep a source of sugar with you in case you have low blood sugar. Sugar sources include fruit juice, hard candy, crackers, raisins, and non-diet soda. Be sure your family and close friends know how to help you in an emergency.
Take care not to let your blood sugar get too low. Severely low blood sugar (hypoglycemia) may occur within 3 hours after your pramlintide injection. If you have severe hypoglycemia and cannot eat or drink, use a glucagon injection. Your doctor can prescribe a glucagon emergency injection kit and tell you how to use it.
Also watch for signs of high blood sugar (hyperglycemia) such as increased thirst, increased urination, hunger, dry mouth, fruity breath odor, drowsiness, dry skin, blurred vision, and weight loss.
Check your blood sugar carefully during times of stress, travel, illness, surgery or medical emergency, vigorous exercise, or if you drink alcohol or skip meals. These things can affect your glucose levels and your dose needs may also change. Do not change your medication dose or schedule without your doctor's advice.
Use a disposable needle and syringe only once. Follow any state or local laws about throwing away used needles and syringes. Use a puncture-proof "sharps" disposal container (ask your pharmacist where to get one and how to throw it away). Keep this container out of the reach of children and pets.
Never share an injection pen with another person. Sharing injection pens can allow disease such as hepatitis or HIV to pass from one person to another.
Call your doctor if you have severe nausea that lasts for several days. This may be a sign that your dose is too high.
Pramlintide is only part of a treatment program that also includes diet, exercise, weight control, regular blood sugar testing, and special medical care. Keep a regular schedule when using your injections and testing your blood sugar. It is also important to plan your meals and physical activity. You may not be able to keep using pramlintide if you do not follow the dosing instructions.
If you stop using pramlintide for a short time, you may need to restart the medicine at a lower dose. Follow your doctor's instructions.
Storing unopened injection pens: Keep in the carton and store in a refrigerator, protected from light. Throw away any pramlintide not used before the expiration date on the medicine label. Do not freeze pramlintide, and throw away the medication if it has become frozen.
Take an injection pen out of the refrigerator and allow it to reach room temperature before injecting your dose. Do not remove pramlintide from an injector pen and put the medicine in a syringe. You may receive too high a dose.
Storing after your first use: You may keep "in-use" injection pens in the refrigerator or at room temperature. Use within 30 days.
What happens if I miss a dose?
Take the missed dose as soon as you remember, but only if you are getting ready to eat a meal. Skip the missed dose if it is almost time for your next scheduled dose. Do not take extra medicine to make up the missed dose.
What happens if I overdose?
Seek emergency medical attention or call the Poison Help line at 1-800-222-1222. Overdose may cause diarrhea, vomiting, dizziness, cold sweats, warmth or tingly feeling.
What should I avoid while using pramlintide?
Severe hypoglycemia may impair your thinking or reactions, and may result in an injury if you have an accident. Be careful if you drive, operate machinery, or do anything dangerous that requires you to be alert.
Pramlintide can slow your digestion, and it may take longer for your body to absorb any medicines you take by mouth. Avoid taking any oral medicines within 1 hour before or 2 hours after you have used pramlintide.
Avoid drinking alcohol. It can lower your blood sugar.
Pramlintide side effects
Get emergency medical help if you have any of these signs of an allergic reaction: hives; difficulty breathing; swelling of your face, lips, tongue, or throat.
Call your doctor at once if you have:
severe ongoing nausea; or

severe hypoglycemia--headache, dizziness, drowsiness, vision problems, hunger, weakness, sweating, confusion, irritability, fast heart rate, feeling jittery.
Common side effects may include:
nausea, vomiting, loss of appetite; or

headache.
This is not a complete list of side effects and others may occur. Call your doctor for medical advice about side effects. You may report side effects to FDA at 1-800-FDA-1088.
See also: Side effects (in more detail)
What other drugs will affect pramlintide?
Other drugs may interact with pramlintide, including prescription and over-the-counter medicines, vitamins, and herbal products. Tell each of your health care providers about all medicines you use now and any medicine you start or stop using.
More about Symlin (pramlintide)
Consumer resources
Other brands: SymlinPen 60, SymlinPen 120
Professional resources
Other Formulations
Related treatment guides
Where can I get more information?
Your pharmacist can provide more information about pramlintide.
Copyright 1996-2012 Cerner Multum, Inc. Version: 3.04. Revision Date: 2014-12-16, 12:32:01 PM.