Generic Name: efavirenz (e FAV ir enz)
Brand Name: Sustiva
What is efavirenz?
Efavirenz is an antiviral medicine that prevents human immunodeficiency virus (HIV) from multiplying in your body.
Efavirenz is used to treat HIV, the virus that can cause acquired immunodeficiency syndrome (AIDS). Efavirenz is not a cure for HIV or AIDS.
Efavirenz may also be used for purposes not listed in this medication guide.
What is the most important information I should know about efavirenz?
Do not take efavirenz together with Atripla (combination efavirenz, emtricitabine, and tenofovir), unless your doctor tells you to.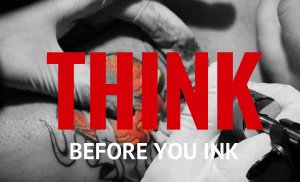 What should I discuss with my healthcare provider before taking efavirenz?
You should not use this medicine if you have ever had a severe allergic reaction to efavirenz. Do not take efavirenz together with Atripla (combination efavirenz, emtricitabine, and tenofovir), unless your doctor tells you to.
Some medicines can cause unwanted or dangerous effects when used with efavirenz. Your doctor may need to change your treatment plan if you use any of the following drugs:
midazolam, pimozide, St. John's wort; or

ergot medicine--dihydroergotamine, ergotamine, ergonovine, methylergonovine.
Using any of these medicines while you are taking efavirenz can cause serious medical problems or death.
To make sure efavirenz is safe for you, tell your doctor if you have:
liver disease (including hepatitis B or C);

seizures or epilepsy;

a history of mental illness, injection drug use, or taking an anti-psychotic medicine;

high cholesterol or triglycerides; or

if you have ever taken delavirdine (Rescriptor) or nevirapine (Viramune) and they were not effective in treating your condition.
Do not use efavirenz if you are pregnant. It could harm the unborn baby. Use two forms of birth control, including a barrier form (such as a condom or diaphragm with spermicide gel) while you are taking efavirenz, and for at least 12 weeks after your treatment ends. Tell your doctor if you become pregnant during treatment.
Hormonal contraception (birth control pills, injections, implants, skin patches, and vaginal rings) may not be effective enough to prevent pregnancy during your treatment.
Women with HIV or AIDS should not breast-feed a baby. Even if your baby is born without HIV, the virus may be passed to the baby in your breast milk.
How should I take efavirenz?
Follow all directions on your prescription label. Do not take this medicine in larger or smaller amounts or for longer than recommended.
Take efavirenz on an empty stomach at bedtime, unless your doctor tells you otherwise.
To make swallowing easier, you may open the efavirenz capsule and sprinkle the medicine into a spoonful of applesauce, yogurt, or grape jelly. You may also mix the medicine with infant formula if you are giving the medicine to a baby too young for solid foods. Swallow right away without chewing. Do not save the mixture for later use.
After taking efavirenz using the sprinkle method, do not eat for the next 2 hours. If you have given this medicine mixture to a baby, do not feed infant formula for at least 2 hours.
This medicine comes with patient instructions for mixing the capsule contents with soft food or infant formula. Follow these directions carefully. Ask your doctor or pharmacist if you have any questions.
If a child is using this medicine, tell your doctor if the child has any changes in weight. Efavirenz doses are based on weight in children, and any changes may affect your child's dose.
While using efavirenz, you may need frequent blood tests.
Take efavirenz regularly to get the most benefit. Get your prescriptions refilled before you run out of medicine completely. Skipping doses may increase the risk of your virus becoming resistant to antiviral medicine.
HIV/AIDS is usually treated with a combination of drugs. Do not take efavirenz as your only HIV medication. Your disease may become resistant to efavirenz if you do not take it in combination with other HIV medicines your doctor has prescribed. Do not change your doses or medication schedule without advice from your doctor. Every person with HIV or AIDS should remain under the care of a doctor.
This medicine can cause you to have a false positive drug screening test. If you provide a urine sample for drug screening, tell the laboratory staff that you are taking efavirenz.
Store at room temperature away from moisture and heat.
What happens if I miss a dose?
Take the missed dose as soon as you remember. Skip the missed dose if it is almost time for your next scheduled dose. Do not take extra medicine to make up the missed dose.
What happens if I overdose?
Seek emergency medical attention or call the Poison Help line at 1-800-222-1222.
What should I avoid while taking efavirenz?
Efavirenz may impair your thinking or reactions. Be careful if you drive or do anything that requires you to be alert.
Drinking alcohol can increase certain side effects of efavirenz.
Taking this medication will not prevent you from passing HIV to other people. Do not have unprotected sex or share razors or toothbrushes. Talk with your doctor about safe ways to prevent HIV transmission during sex. Sharing drug or medicine needles is never safe, even for a healthy person.
Efavirenz side effects
Get emergency medical help if you have signs of an allergic reaction: hives; difficult breathing; swelling of your face, lips, tongue, or throat.
Call your doctor at once if you have:
seizure (convulsions);

liver problems--nausea, upper stomach pain, itching, tired feeling, loss of appetite, dark urine, clay-colored stools, jaundice (yellowing of the skin or eyes); or

severe skin reaction--fever, sore throat, swelling in your face or tongue, burning in your eyes, skin pain, followed by a red or purple skin rash that spreads (especially in the face or upper body) and causes blistering and peeling.
Efavirenz may cause serious psychiatric symptoms including confusion, severe depression (feeling sad or hopeless), suicidal thoughts, aggression, extreme fear, hallucinations, or unusual behavior. Contact your doctor at once if you have any of these side effects, even if you have had them before.
Efavirenz may increase your risk of certain infections or autoimmune disorders by changing the way your immune system works. Symptoms may occur weeks or months after you start treatment with efavirenz. Tell your doctor if you have:
signs of a new infection--fever, night sweats, swollen glands, mouth sores, diarrhea, stomach pain, weight loss;

chest pain (especially when you breathe), dry cough, wheezing, feeling short of breath;

cold sores, sores on your genital or anal area;

rapid heart rate, feeling anxious or irritable, weakness or prickly feeling, problems with balance or eye movement;

trouble speaking or swallowing, severe lower back pain, loss of bladder or bowel control; or

swelling in your neck or throat (enlarged thyroid), menstrual changes, impotence, loss of interest in sex.
Common side effects may include:
nausea, vomiting;

dizziness, drowsiness, trouble concentrating;

mild skin rash;

headache, tired feeling;

sleep problems (insomnia), strange dreams; or

changes in the shape or location of body fat (especially in your arms, legs, face, neck, breasts, and waist).
This is not a complete list of side effects and others may occur. Call your doctor for medical advice about side effects. You may report side effects to FDA at 1-800-FDA-1088.
See also: Side effects (in more detail)
What other drugs will affect efavirenz?
Tell your doctor about all your current medicines and any you start or stop using, especially:
bupropion, methadone, sertraline, warfarin (Coumadin, Jantoven);

an antibiotic--clarithromycin, rifabutin, rifampin;

antifingal medicine--itraconazole, ketoconazole, posaconazole, voriconazole;

anti-malaria medicine--artemether/lumefantrine, atovaquone/proguanil;

cholesterol-lowering medicine--atorvastatin (Lipitor), pravastatin, simvastatin (Zocor);

heart or blood pressure medicine--diltiazem, felodipine, nicardipine, nifedipine, verapamil;

hepatitis C medication--boceprevir, simeprevir, telaprevir;

an immunosuppressant--cyclosporine, sirolimus, tacrolimus;

other HIV or AIDS medications--atazanavir, delavirdine, fosamprenavir, indinavir, lopinavir, maraviroc, nevirapine, raltegravir, ritonavir, saquinavir; or

seizure medicine--carbamazepine, phenytoin.
This list is not complete. Other drugs may interact with efavirenz, including prescription and over-the-counter medicines, vitamins, and herbal products. Not all possible interactions are listed in this medication guide.
More about Sustiva (efavirenz)
Consumer resources
Professional resources
Related treatment guides
Where can I get more information?
Your pharmacist can provide more information about efavirenz.