Striant
Generic Name: testosterone buccal (tes TOS ter one BUK al)
Brand Name: Striant
What is testosterone buccal?
Testosterone is a naturally occurring male sex hormone necessary for many processes in the body.
Testosterone buccal is used to treat men with low testosterone levels.
Testosterone buccal may also be used for purposes not listed in this medication guide.
What is the most important information I should know about testosterone buccal?
You should not use this medicine if you have prostate cancer or male breast cancer.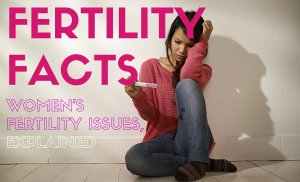 This medicine should not be used by a woman or a child.
What should I discuss with my healthcare provider before using testosterone buccal?
You should not use this medicine if you have ever had an allergic reaction to a testosterone product, or if you have:
prostate cancer; or

male breast cancer.
To make sure testosterone buccal is safe for you, tell your doctor if you have:
heart disease, history of heart attack or stroke;

a history of blood clots;

sleep apnea (breathing stops during sleep), or risk factors such as chronic lung disease, or being overweight;

liver or kidney disease;

urination problems, enlarged prostate; or

if you use a blood thinner such as warfarin, and you have routine "INR" or prothrombin time tests.
This medicine should not be used by a woman. Testosterone could cause birth defects in an unborn baby if the mother uses this medicine during pregnancy. Testosterone can also cause serious side effects in a nursing baby if the mother uses the medicine while breast-feeding.
How should I use testosterone buccal?
Follow all directions on your prescription label. Do not use this medicine in larger or smaller amounts or for longer than recommended.
You will use this medicine once in the morning and once in the evening (every 12 hours). The buccal tablet is placed above your upper teeth near the center of your mouth.
Carefully follow the application instructions that come with testosterone buccal. Ask your doctor or pharmacist if you have any questions.
One side of the buccal tablet is flat and one side is curved. The curved side fits against your gum, with the flat side facing out.
Use only 1 tablet at a time.
Do not chew or swallow a testosterone buccal tablet. It should stay in place on your gum all 12 hours of wearing time.
Use a different side of your mouth each time you use this medicine. Do not place a tablet on the same side two times in a row.
Check to make sure the tablet is still in place after eating, drinking, or brushing your teeth. If a tablet gets loose or falls out, throw it away and put in a new tablet. Keep this tablet in place for the rest of the 12-hour wearing time. Do not change your dosing schedule.
At the end of the 12-hour wearing time, remove the tablet gently to avoid scraping your gum.
While using testosterone buccal, you may need frequent blood tests.
Use testosterone buccal regularly to get the most benefit. Get your prescription refilled before you run out of medicine completely.
Store at room temperature away from moisture and heat. Keep the tablet in its blister pack until you are ready to take it. Use dry hands to remove the tablet and place it in your mouth.
Read all patient information, medication guides, and instruction sheets provided to you. Ask your doctor or pharmacist if you have any questions.
What happens if I miss a dose?
Remove the old tablet and place a new one in your mouth as soon as you remember. Do not use extra medicine to make up the missed dose.
What happens if I overdose?
An overdose of testosterone buccal is not expected to be dangerous. Seek emergency medical attention or call the Poison Help line at 1-800-222-1222 if anyone has accidentally swallowed the medication.
What should I avoid while using testosterone buccal?
Follow your doctor's instructions about any restrictions on food, beverages, or activity.
Testosterone buccal side effects
Get emergency medical help if you have signs of an allergic reaction: hives; difficult breathing; swelling of your face, lips, tongue, or throat.
Call your doctor at once if you have:
severe gum or mouth irritation;

shortness of breath (even with mild exertion), swelling, rapid weight gain;

breathing problems during sleep;

chest pain or pressure, pain spreading to your jaw or shoulder;

prostate symptoms--increased urination (especially at night), loss of bladder control, very little urine or a weak stream of urine;

signs of a blood clot in the lung--chest pain, sudden cough, wheezing, rapid breathing, coughing up blood; or

signs of a blood clot in your leg--pain, swelling, warmth, or redness in one or both legs.
Common side effects may include:
pain, swelling, or tenderness of your gums;

headache;

more frequent or prolonged erections;

altered sense of taste; or

bitter or unpleasant taste in the mouth.
This is not a complete list of side effects and others may occur. Call your doctor for medical advice about side effects. You may report side effects to FDA at 1-800-FDA-1088.
See also: Side effects (in more detail)
What other drugs will affect testosterone buccal?
Tell your doctor about all medicines you use, and those you start or stop using during your treatment with testosterone buccal, especially:
insulin;

a blood thinner (warfarin, Coumadin, Jantoven); or

steroid medicine (dexamethasone, methylprednisolone, prednisone, and others).
This list is not complete. Other drugs may interact with testosterone buccal, including prescription and over-the-counter medicines, vitamins, and herbal products. Not all possible interactions are listed in this medication guide.
More about Striant (testosterone)
Consumer resources
Professional resources
Related treatment guides
Where can I get more information?
Your pharmacist can provide more information about testosterone buccal.