Somatuline Depot
Generic Name: lanreotide (lan REE oh tide)
Brand Name: Somatuline Depot
What is lanreotide?
Lanreotide is a man-made protein that is similar to a hormone in the body called somatostatin. Lanreotide lowers many substances in the body such as insulin and glucagon (involved in regulating blood sugar), growth hormone, and chemicals that affect digestion.
Lanreotide is used to treat acromegaly in people who cannot be treated with surgery or radiation.
Lanreotide is also used to treat a certain type of tumor that starts in the pancreas or digestive tract and may spread to other parts of the body.
Lanreotide is sometimes given when surgery or radiation have been tried without success.
Lanreotide may also be used for purposes not listed in this medication guide.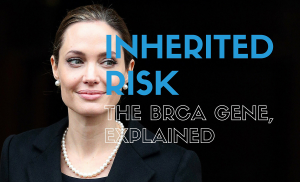 Important Information
Follow all directions on your medicine label and package. Tell each of your healthcare providers about all your medical conditions, allergies, and all medicines you use.
Before taking this medicine
You should not use lanreotide if you are allergic to it.
To make sure lanreotide is safe for you, tell your doctor if you have:
gallbladder disease;

diabetes (your diabetes medicine may need to be adjusted);

kidney disease;

liver disease;

heart disease; or

thyroid disorder.
It is not known whether this medicine will harm an unborn baby. Tell your doctor if you are pregnant or plan to become pregnant.
It is not known whether lanreotide passes into breast milk or if it could harm a nursing baby. You should not breast-feed while using this medicine.
How should I use lanreotide?
Lanreotide is usually given once every 4 weeks. Follow all directions on your prescription label. Your doctor may occasionally change your dose to make sure you get the best results. Do not use this medicine in larger or smaller amounts or for longer than recommended.
Lanreotide is injected under the skin. You may be shown how to use injections at home. Do not self-inject this medicine if you do not understand how to give the injection and properly dispose of used needles and syringes.
Your care provider will show you the best places on your body to inject lanreotide. Do not inject into the same place two times in a row.
Each single-use prefilled syringe is for one use only. Throw away after one use, even if there is still some medicine left in it after injecting your dose. Follow any state or local laws about throwing away used needles and syringes. Use a puncture-proof "sharps" disposal container (ask your pharmacist where to get one and how to throw it away). Keep this container out of the reach of children and pets.
Call your doctor if your symptoms do not improve, or if they get worse while using lanreotide.
Your blood sugar may need to be checked often, and you may need other blood tests at your doctor's office.
Store each prefilled syringe in its original sealed pouch in the refrigerator. Protect from light. Take the pouch out of the refrigerator and allow it to reach room temperature 30 minutes before preparing your dose. Keep the pouch sealed until you are ready to use the syringe.
What happens if I miss a dose?
Lanreotide is usually given every 4 weeks for 3 months at a time. Contact your doctor for instructions if you miss an appointment for your lanreotide injection.
What happens if I overdose?
Seek emergency medical attention or call the Poison Help line at 1-800-222-1222.
What should I avoid while using lanreotide?
Lanreotide can make it harder for your body to absorb other medicines you take by mouth. Ask your doctor about the best schedule for taking all of your needed medicines.
Lanreotide side effects
Get emergency medical help if you have any of these signs of an allergic reaction: hives; difficult breathing; swelling of your face, lips, tongue, or throat.
Call your doctor at once if you have:
slow heart rate;

dangerously high blood pressure--severe headache, blurred vision, pounding in your neck or ears, nosebleed, anxiety;

low blood sugar--headache, hunger, weakness, sweating, confusion, irritability, dizziness, fast heart rate, or feeling jittery;

high blood sugar--increased thirst, increased urination, hunger, dry mouth, fruity breath odor, drowsiness, dry skin, blurred vision, weight loss; or

signs of a gallbladder problem--sudden severe pain in your upper stomach spreading to your back or shoulder (may occur after meals or at night), pain when breathing, nausea, vomiting, loss of appetite, fever, chills, dark urine, clay-colored stools, jaundice (yellowing of the skin or eyes).
Common side effects may include:
nausea, vomiting, stomach pain;

diarrhea, gas; or

pain, itching, or a hard lump where the medicine was injected.
This is not a complete list of side effects and others may occur. Call your doctor for medical advice about side effects. You may report side effects to FDA at 1-800-FDA-1088.
What other drugs will affect lanreotide?
Tell your doctor about all your current medicines and any you start or stop using, especially:
bromocriptine (Cycloset, Parlodel);

cyclosporine; or

beta-blocker heart or blood pressure medcine (such as atenolol, carvedilol, metoprolol, propranolol, sotalol, and others).
This list is not complete. Other drugs may interact with lanreotide, including prescription and over-the-counter medicines, vitamins, and herbal products. Not all possible interactions are listed in this medication guide.
More about Somatuline Depot (lanreotide)
Consumer resources
Professional resources
Related treatment guides
Where can I get more information?
Your pharmacist can provide more information about lanreotide.
Copyright 1996-2012 Cerner Multum, Inc. Version: 4.01.
Date modified: January 03, 2018
Last reviewed: January 26, 2015