Generic Name: darunavir (da ROON a veer)
Brand Name: Prezista
What is darunavir?
Darunavir is a protease (PRO-tee-ayz) inhibitor antiviral medicine that prevents human immunodeficiency virus (HIV) from multiplying in your body.
Darunavir is used to treat HIV, the virus that can cause acquired immunodeficiency syndrome (AIDS). Darunavir is not a cure for HIV or AIDS.
Darunavir may also be used for purposes not listed in this medication guide.
What is the most important information I should know about darunavir?
You should not take this medication if you have severe liver disease.
Serious drug interactions can occur when certain medicines are used together with darunavir. Tell each of your healthcare providers about all medicines you use now, and any medicine you start or stop using.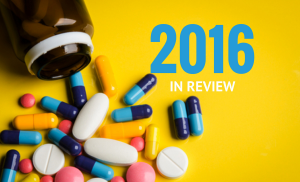 What should I discuss with my healthcare provider before taking darunavir?
You should not take this medication if you are allergic to darunavir or ritonavir (Norvir, Kaletra), or if you have severe liver disease.
Some medicines can cause unwanted or dangerous effects when used with darunavir. Your doctor may need to change your treatment plan if you use any of the following drugs:
alfuzosin;

cisapride;

colchicine (in people with liver or kidney disease);

dronedarone;

pimozide;

lovastatin or simvastatin;

ranolazine;

rifampin;

sildenafil (Revatio, for pulmonary arterial hypertension);

St. John's wort;

triazolam or oral midazolam; or

ergot medicines--dihydroergotamine, ergonovine, ergotamine, methylergonovine.
To make sure darunavir is safe for you, tell your doctor if you have:
liver disease (especially hepatitis or cirrhosis);

diabetes;

a bleeding disorder such as hemophilia;

high cholesterol or triglycerides; or

if you are allergic to sulfa drugs.
It is not known whether this medicine will harm an unborn baby. Tell your doctor if you are pregnant or plan to become pregnant. HIV can be passed to your baby if you are not properly treated during pregnancy. Take all of your HIV medicines as directed to control your infection.
If you are pregnant, your name may be listed on a pregnancy registry. This is to track the outcome of the pregnancy and to evaluate any effects of darunavir on the baby.
Darunavir can make birth control pills less effective. Ask your doctor about using non hormonal birth control (condom, diaphragm with spermicide) to prevent pregnancy while taking darunavir.
Women with HIV or AIDS should not breast-feed a baby. Even if your baby is born without HIV, the virus may be passed to the baby in your breast milk.
Darunavir and ritonavir should not be given to a child younger than 3 years old, or a child who weighs less than 22 pounds.
How should I take darunavir?
Follow all directions on your prescription label. Do not take this medicine in larger or smaller amounts or for longer than recommended. Darunavir must be taken together with another medication called ritonavir. Take the medicines together at the same time every day.
Take darunavir tablets with a full glass (8 ounces) of water or milk. Swallow the darunavir tablet whole. Do not break or chew.
Darunavir works best if you take it with food.
Shake the oral suspension (liquid) well just before you measure a dose. Measure the liquid with the oral dosing syringe provided with this medicine. If you did not receive an oral syringe with your medication, ask your pharmacist for one.
While using darunavir, you may need frequent blood tests.
Use darunavir regularly to get the most benefit. Get your prescription refilled before you run out of medicine completely.
HIV/AIDS is usually treated with a combination of drugs. Use all medications as directed by your doctor. Read the medication guide or patient instructions provided with each medication. Do not change your doses or medication schedule without your doctor's advice. Every person with HIV or AIDS should remain under the care of a doctor.
Store at room temperature away from moisture and heat.
What happens if I miss a dose?
Take the missed dose of darunavir and ritonavir as soon as you remember and take your next dose at the regularly scheduled time. Always take darunavir and ritonavir together.
If you take darunavir once daily and you are more than 12 hours late in taking your medications, skip the missed dose and take the next regularly scheduled dose. Do not take extra medicine to make up the missed dose.
If you take darunavir twice daily and you are more than 6 hours late in taking your medications, skip the missed dose and take the next regularly scheduled dose.
What happens if I overdose?
Seek emergency medical attention or call the Poison Help line at 1-800-222-1222.
What should I avoid while taking darunavir?
If you also take didanosine (Videx), take it 1 hour before or 2 hours after you take darunavir.
Taking darunavir will not prevent you from passing HIV to other people. Do not have unprotected sex or share razors or toothbrushes. Talk with your doctor about safe ways to prevent HIV transmission during sex. Sharing drug or medicine needles is never safe, even for a healthy person.
Darunavir side effects
Get emergency medical help if you have signs of an allergic reaction: hives; difficulty breathing; swelling of your face, lips, tongue, or throat.
Call your doctor at once if you have:
the first sign of any skin rash, no matter how mild;

severe pain in your upper stomach spreading to your back, nausea and vomiting, fast heart rate;

liver problems--upper stomach pain, loss of appetite, dark urine, clay-colored stools, jaundice (yellowing of the skin or eyes);

high blood sugar--increased thirst, increased urination, hunger, dry mouth, fruity breath odor, drowsiness, dry skin, blurred vision, weight loss; or

severe skin reaction--fever, sore throat, swelling in your face or tongue, burning in your eyes, skin pain, followed by a red or purple skin rash that spreads (especially in the face or upper body) and causes blistering and peeling.
Darunavir may increase your risk of certain infections or autoimmune disorders by changing the way your immune system works. Symptoms may occur weeks or months after you start treatment with darunavir. Tell your doctor if you have:
signs of a new infection--fever, night sweats, swollen glands, diarrhea, weight loss;

chest pain (especially when you breathe), dry cough, wheezing, feeling short of breath;

cold sores, sores on your genital or anal area;

rapid heart rate, feeling anxious or irritable, weakness or prickly feeling, problems with balance or eye movement;

trouble speaking or swallowing, severe lower back pain, loss of bladder or bowel control; or

swelling in your neck or throat (enlarged thyroid), menstrual changes, impotence, loss of interest in sex.
Common side effects may include:
nausea, vomiting, diarrhea, stomach pain;

headache;

rash; or

changes in the shape or location of body fat (especially in your arms, legs, face, neck, breasts, and waist).
This is not a complete list of side effects and others may occur. Call your doctor for medical advice about side effects. You may report side effects to FDA at 1-800-FDA-1088.
See also: Side effects (in more detail)
What other drugs will affect darunavir?
Many drugs can interact with darunavir. Not all possible interactions are listed here. Tell your doctor about all your current medicines and any you start or stop using, especially:
any other HIV/AIDS medicines;

buprenorphine (Butrans, Buprenex, Suboxone, Subutex, Zubsolv);

fluticasone or salmeterol (Advair, Flovent, Flonase, Serevent, Veramist);

warfarin (Coumadin, Jantoven);

an antibiotic--clarithromycin, rifabutin;

an antidepressant--desipramine, paroxetine, sertraline, trazodone;

antifungal medicine--itraconazole, ketoconazole, voriconazole;

antipsychotic medicine--risperidone, quetiapine, thioridazine;

cholesterol-lowering medicine--atorvastatin, pravastatin, rosuvastatin;

heart medicine--amiodarone, digoxin, felodipine, flecainide, metoprolol, nicardipine, nifedipine, propafenone, quinidine, timolol;

hepatitis C medicine--boceprevir or telaprevir;

medicine to prevent organ transplant rejection--cyclosporine, sirolimus, tacrolimus;

medicines to treat erectile dysfunction--sildenafil, tadalafil, vardenafil, Viagra, and others; or

seizure medicine--carbamazepine, phenobarbital, phenytoin.
This list is not complete and many other drugs can interact with darunavir. This includes prescription and over-the-counter medicines, vitamins, and herbal products. Give a list of all your medicines to any healthcare provider who treats you.
More about Prezista (darunavir)
Consumer resources
Professional resources
Related treatment guides
Where can I get more information?
Your pharmacist can provide more information about darunavir.