Generic Name: lansoprazole (lan SOE pra zol)
Brand Name: FIRST Lansoprazole, Prevacid, Prevacid OTC, Prevacid SoluTab
What is lansoprazole?
Lansoprazole is a proton pump inhibitor. Lansoprazole decreases the amount of acid produced in the stomach.
Lansoprazole is used to treat and prevent stomach and intestinal ulcers, erosive esophagitis (damage to the esophagus from stomach acid), and other conditions involving excessive stomach acid such as Zollinger-Ellison syndrome.
Over-the-counter lansoprazole (Prevacid OTC) is used to treat frequent heartburn that happens 2 or more days per week.
Lansoprazole is not for immediate relief of heartburn symptoms.
Lansoprazole may also be used for purposes not listed in this medication guide.
What is the most important information I should know about lansoprazole?
Follow all directions on your medicine label and package. Tell each of your healthcare providers about all your medical conditions, allergies, and all medicines you use.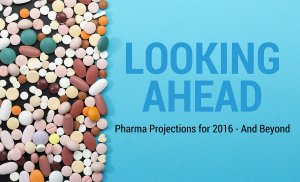 What should I discuss with my healthcare provider before taking lansoprazole?
Heartburn is often confused with the first symptoms of a heart attack. Seek emergency medical attention if you have chest pain or heavy feeling, pain spreading to the arm or shoulder, nausea, sweating, and a general ill feeling.
You should not use this medicine if you are allergic to lansoprazole.
Ask a doctor or pharmacist if it is safe for you to use lansoprazole if you have other medical conditions, especially:
liver disease;

low levels of magnesium in your blood;

osteoporosis or low bone mineral density (osteopenia).
Do not use over-the-counter lansoprazole (Prevacid OTC) without the advice of a doctor if you have:
trouble or pain with swallowing;

bloody or black stools; vomit that looks like blood or coffee grounds;

heartburn that has lasted for over 3 months;

frequent chest pain, heartburn with wheezing;

unexplained weight loss;

nausea or vomiting, stomach pain; or

an electrolyte imbalance or metabolic disorder.
Taking a proton pump inhibitor such as lansoprazole may increase your risk of bone fracture in the hip, wrist, or spine. This effect has occurred mostly in people who have taken the medication long term or at high doses, and in those who are age 50 and older. It is not clear whether lansoprazole is the actual cause of an increased risk of fracture.
Some conditions are treated with a combination of lansoprazole and antibiotics. Use all medications as directed by your doctor. Read all patient information, medication guides, and instruction sheets provided to you. Ask your doctor or pharmacist if you have any questions.
This medicine is not expected to harm an unborn baby. Tell your doctor if you are pregnant or plan to become pregnant.
It is not known whether lansoprazole passes into breast milk or if it could harm a nursing baby. Do not use this medicine without a doctor's advice if you are breast-feeding a baby.
Some forms of lansoprazole may contain phenylalanine. Tell your doctor if you have phenylketonuria.
Do not give lansoprazole to a child younger than 1 year old. Prevacid OTC is not approved for use by anyone younger than 18 years old.
How should I take lansoprazole?
Use exactly as directed on the label, or as prescribed by your doctor. Do not use in larger or smaller amounts or for longer than recommended.
Lansoprazole is usually taken before eating. Prevacid OTC should be taken in the morning before you eat breakfast.
Shake the oral suspension (liquid) well just before you measure a dose. Measure liquid medicine with the dosing syringe provided, or with a special dose-measuring spoon or medicine cup. If you do not have a dose-measuring device, ask your pharmacist for one.
Do not crush, chew, break, or open a delayed-release capsule. Swallow it whole.
If you are unable to swallow a delayed-release capsule whole:
Open the capsule and sprinkle the medicine into a spoonful of pudding, applesauce, yogurt, cottage cheese, or strained pears. Swallow this mixture right away without chewing. Do not save the mixture for later use.

You may also dissolve the medicine in 2 ounces (1/4 cup) of apple juice, orange juice, or tomato juice. Stir this mixture and drink all of it right away. To make sure you get the entire dose, add a little more juice to the same glass, swirl gently and drink right away.

The delayed-release capsule contents may also be given through a nasogastric (NG) feeding tube. Open the capsule and sprinkle the medicine into 40 milliliters of apple juice (do not use any other liquid). Inject all of this mixture through the NG tube and into the stomach. Then flush the tube with more apple juice to wash the contents down.
Do not break, chew, or cut an orally disintegrating tablet, and do not swallow it whole. Allow the tablet to dissolve in your mouth without chewing. If desired, you may drink liquid to help swallow the dissolved tablet.
If you are unable to dissolve the orally disintegrating tablet in your mouth:
Place a 15-milligram tablet into an oral syringe and draw 4 milliliters of water into the syringe. If using a 30-milligram tablet, draw 10 milliliters of water into the syringe.

Shake the syringe gently until the tablet is dispersed. Then empty the syringe into your mouth within 15 minutes after mixing. Refill the syringe with water, shake gently, and empty into your mouth.

The lansoprazole disintegrating tablet may also be given through a nasogastric (NG) feeding tube as follows: Disperse the tablet in an oral syringe as directed above. Then inject the mixture through the NG tube into the stomach within 15 minutes. Flush the tube with 5 more milliliters of water to wash the contents down.
Take this medicine for the full prescribed length of time. Your symptoms may improve before your condition is completely treated.
Prevacid OTC should be taken only once daily for 14 days. Do not take more than one tablet every 24 hours. It may take up to 4 days for full effect. Allow at least 4 months to pass before you start another 14-day treatment with Prevacid OTC.
Call your doctor if your symptoms do not improve or if they get worse while you are taking lansoprazole. If you take Prevacid OTC, call your doctor if your heartburn gets worse over the 14-day treatment, or if you need treatment more than once every 4 months.
If you use lansoprazole for longer than 3 years, you could develop a vitamin B-12 deficiency. Talk to your doctor about how to manage this condition if you develop it.
Store at room temperature away from moisture, heat, and light. Do not freeze the liquid medicine.
What happens if I miss a dose?
Take the missed dose as soon as you remember. Skip the missed dose if it is almost time for your next scheduled dose. Do not take extra medicine to make up the missed dose.
What happens if I overdose?
Seek emergency medical attention or call the Poison Help line at 1-800-222-1222.
What should I avoid while taking lansoprazole?
If you also take sucralfate (Carafate), avoid taking it at the same time you take lansoprazole. Wait at least 30 minutes after taking lansoprazole before you take sucralfate.
This medicine can cause diarrhea, which may be a sign of a new infection. If you have diarrhea that is watery or bloody, call your doctor. Do not use anti-diarrhea medicine unless your doctor tells you to.
Lansoprazole side effects
Get emergency medical help if you have signs of an allergic reaction: hives; difficulty breathing; swelling of your face, lips, tongue, or throat.
Call your doctor at once if you have:
severe stomach pain, diarrhea that is watery or bloody;

seizure (convulsions);

kidney problems--urinating more or less than usual, blood in your urine, swelling, rapid weight gain; or

symptoms of low magnesium--dizziness, confusion; fast or uneven heart rate; tremors (shaking) or jerking muscle movements; feeling jittery;muscle cramps, muscle spasms in your hands and feet; cough or choking feeling.
Common side effects may include:
nausea, stomach pain;

diarrhea, constipation; or

headache.
This is not a complete list of side effects and others may occur. Call your doctor for medical advice about side effects. You may report side effects to FDA at 1-800-FDA-1088.
See also: Side effects (in more detail)
What other drugs will affect lansoprazole?
Ask a doctor or pharmacist if it is safe for you to use lansoprazole if you are also using any of the following drugs:
ampicillin;

atazanavir;

clarithromycin;

digoxin;

iron-containing medicines (ferrous fumarate, ferrous gluconate, ferrous sulfate, and others);

ketoconazole;

methotrexate;

mycophenolate mofetil;

nelfinavir;

tacrolimus;

theophylline; or

warfarin (Coumadin, Jantoven).
This list is not complete. Other drugs may interact with lansoprazole, including prescription and over-the-counter medicines, vitamins, and herbal products. Not all possible interactions are listed in this medication guide.
More about Prevacid (lansoprazole)
Consumer resources
Professional resources
Other Formulations
Related treatment guides
Where can I get more information?
Your pharmacist can provide more information about lansoprazole.