Onsolis
Generic Name: fentanyl (injection) (FEN ta nil)
Brand Name: Sublimaze
What is fentanyl?
Fentanyl is an opioid medication. An opioid is sometimes called a narcotic.
Fentanyl is used as part of anesthesia to help prevent pain after surgery or other medical procedure.
Fentanyl may also be used for purposes not listed in this medication guide.
What is the most important information I should know about fentanyl?
You should not receive this medicine if you are allergic to fentanyl or other narcotic pain medicines.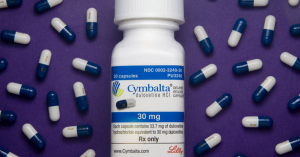 What should I discuss with my healthcare provider before receiving fentanyl?
You should not receive this medicine if you are allergic to fentanyl or other narcotic pain medicines.
To make sure fentanyl is safe for you, tell your doctor if you have:
any type of breathing problem or lung disease;

history of head injury or brain tumor;

liver or kidney disease;

slow heartbeats; or

if you have used an MAO inhibitor (isocarboxazid, linezolid, methylene blue injection, phenelzine, rasagiline, selegiline, tranylcypromine) in the past 14 days.
FDA pregnancy category C. It is not known whether fentanyl will harm an unborn baby. Tell your doctor if you are pregnant.
It is not known whether fentanyl passes into breast milk or if it could harm a nursing baby. Tell your doctor if you are breast-feeding a baby.
How is fentanyl given?
Fentanyl is injected into a muscle, or into a vein through an IV. A healthcare provider will give you this injection as part of the anesthesia given for your surgery or medical procedure.
Your breathing, blood pressure, oxygen levels, and other vital signs will be watched closely while you are receiving fentanyl.
You may be given other pain medications to use after your fentanyl treatment is discontinued.
What happens if I miss a dose?
Since fentanyl is given as needed by a healthcare professional for only a short time, you are not likely to be on a dosing schedule.
What happens if I overdose?
Since this medication is given by a healthcare professional in a medical setting, an overdose is unlikely to occur.
What should I avoid after receiving fentanyl?
Fentanyl can cause side effects that may impair your thinking or reactions. You should not plan on driving or doing anything that requires you to be awake and alert right after you are treated with this medication. Dizziness or severe drowsiness can cause falls or other accidents.
Follow your doctor's instructions about any other restrictions on food, beverages, or activity.
Fentanyl side effects
Get emergency medical help if you have any of these signs of an allergic reaction: hives; difficult breathing; swelling of your face, lips, tongue, or throat.
Your caregivers will watch for any side effects you have, which may clear up within minutes after stopping the fentanyl infusion or decreasing the dose:
weak or shallow breathing;

fast or slow heart rate;

stiff muscles; or

severe weakness, feeling light-headed or fainting.
Common side effects may include:
slowed breathing;

slow heart rate;

muscle stiffness;

dizziness, vision problems;

nausea, vomiting;

itching, sweating; or

high blood pressure (confusion, anxiety, pounding in your neck or ears).
This is not a complete list of side effects and others may occur. Call your doctor for medical advice about side effects. You may report side effects to FDA at 1-800-FDA-1088.
See also: Side effects (in more detail)
What other drugs will affect fentanyl?
For a short time after you receive fentanyl, using other medicines that make you sleepy or slow your breathing can cause dangerous or life-threatening side effects. Ask your doctor before taking a sleeping pill, narcotic pain medicine, muscle relaxer, or medicine for anxiety, depression, or seizures.
Other drugs may interact with fentanyl, including prescription and over-the-counter medicines, vitamins, and herbal products. Tell each of your health care providers about all medicines you use now and any medicine you start or stop using.
Where can I get more information?
Your doctor or pharmacist can provide more information about fentanyl.