Ninlaro
Generic Name: ixazomib (ix AZ oh mib)
Brand Name: Ninlaro
What is ixazomib?
Ixazomib is a cancer medicine that interferes with the growth and spread of cancer cells in the body.
Ixazomib is used in combination chemotherapy to treat multiple myeloma (bone marrow cancer). Ixazomib is given together with lenalidomide and a steroid medicine called dexamethasone.
Ixazomib is usually given after at least one other cancer medicine has been tried without success.
Ixazomib may also be used for purposes not listed in this medication guide.
What is the most important information I should know about ixazomib?
Follow all directions on your medicine label and package. Tell each of your healthcare providers about all your medical conditions, allergies, and all medicines you use.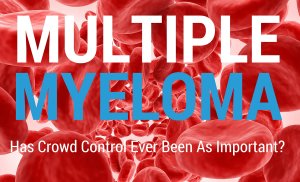 Do not use ixazomib with lenalidomide if you are pregnant, or if you are a man and your sexual partner is pregnant. Lenalidomide is known to cause severe, life-threatening birth defects or death of a baby if the mother or the father is taking this medicine at the time of conception or during pregnancy.
What should I discuss with my healthcare provider before taking ixazomib?
You should not use ixazomib if you are allergic to it.
To make sure ixazomib is safe for you, tell your doctor if you have:
liver disease; or

kidney disease.
Using ixazomib during pregnancy could harm the unborn baby. Ixazomib is used together with lenalidomide. Lenalidomide is known to cause severe, life-threatening birth defects or death of a baby if the mother or the father is taking this medicine at the time of conception or during pregnancy. Even one dose of lenalidomide can cause major birth defects. Do not take ixazomib with lenalidomide if you are pregnant. Use effective birth control while you are using this medicine and for at least 90 days after your treatment ends.
Carefully follow all instructions about the use of of birth control while using ixazomib with lenalidomide, whether you are a man or a woman. Tell your doctor right away if a pregnancy occurs while either the mother or the father is using these medicines.
It is not known whether ixazomib passes into breast milk or if it could harm a nursing baby. You should not breast-feed while using this medicine.
How should I take ixazomib?
Follow all directions on your prescription label. Do not use this medicine in larger or smaller amounts or for longer than recommended.
Your combination chemotherapy will be given in a 28-day treatment cycle. You will take ixazomib once per week during the first 3 weeks of each cycle. Your other medicines may be taken daily or only once per week.
Follow your doctor's dosing instructions very carefully. Your doctor will determine how long to treat you with ixazomib.
Take ixazomib on an empty stomach, at least 1 hour before or 2 hours after a meal.
Do not take your dexamethasone dose at the same time you take ixazomib. Dexamethasone should be taken with food and ixazomib should be taken without food.
Take this medicine with a full glass of water. Do not crush, chew, break, or open the capsule. Swallow it whole.
If you vomit shortly after taking an ixazomib capsule, do not take another one. Wait until your next scheduled dose and take the regular amount of medicine at that time.
Do not use a broken ixazomib capsule. The medicine inside the capsule can be dangerous if it gets in your eyes or on your skin. If this occurs, wash your skin with soap and water or rinse your eyes with water. Ask your doctor or pharmacist how to safely handle and dispose of a broken capsule.
You may need frequent medical tests to be sure this medicine is not causing harmful effects. Your cancer treatments may be delayed based on the results of these tests.
Store at room temperature away from moisture and heat. Do not freeze. Keep each capsule in the blister pack until you are ready to take a dose. Store blister packs in their original carton.
Read all patient information, medication guides, and instruction sheets provided to you. Ask your doctor or pharmacist if you have any questions.
What happens if I miss a dose?
Take the missed dose as soon as you remember. Skip the missed dose if your next dose is less than 72 hours (3 days) away. Do not take extra medicine to make up the missed dose.
What happens if I overdose?
Seek emergency medical attention or call the Poison Help line at 1-800-222-1222.
What should I avoid while taking ixazomib?
This medicine can pass into body fluids (urine, feces, vomit). Caregivers should wear rubber gloves while cleaning up a patient's body fluids, handling contaminated trash or laundry or changing diapers. Wash hands before and after removing gloves. Wash soiled clothing and linens separately from other laundry.
Ixazomib side effects
Get emergency medical help if you have signs of an allergic reaction: hives; difficult breathing; swelling of your face, lips, tongue, or throat.
Call your doctor at once if you have:
severe ongoing nausea, vomiting, or diarrhea;

numbness, tingling, or burning pain in your hands or feet;

weakness in your arms or legs;

easy bruising, unusual bleeding (nose, mouth, vagina, or rectum), purple or red pinpoint spots under your skin;

new or worsening skin rash;

fluid retention--swelling in your hands or feet, rapid weight gain; or

liver problems--nausea, upper stomach pain, itching, tiredness, loss of appetite, dark urine, clay-colored stools, jaundice (yellowing of the skin or eyes).
Common side effects may include:
fluid retention;

numbness or tingling;

easy bruising or bleeding;

diarrhea, constipation;

nausea, vomiting;

back pain; or

blurred vision.
This is not a complete list of side effects and others may occur. Call your doctor for medical advice about side effects. You may report side effects to FDA at 1-800-FDA-1088.
See also: Side effects (in more detail)
What other drugs will affect ixazomib?
Other drugs may interact with ixazomib, including prescription and over-the-counter medicines, vitamins, and herbal products. Tell each of your health care providers about all medicines you use now and any medicine you start or stop using.
More about Ninlaro (ixazomib)
Consumer resources
Professional resources
Related treatment guides
Where can I get more information?
Your pharmacist can provide more information about ixazomib.