Generic Name: rotigotine (transdermal) (roe TIG oh teen)
Brand Name: Neupro
What is rotigotine?
Rotigotine has some of the same effects as a chemical called dopamine, which occurs naturally in your body. Low levels of dopamine in the brain are associated with Parkinson's disease.
Rotigotine transdermal (skin patch) is used to treat symptoms of Parkinson's disease, such as stiffness, tremors, muscle spasms, and poor muscle control. Rotigotine is also used to treat restless legs syndrome (RLS).
Rotigotine may also be used for purposes not listed in this medication guide.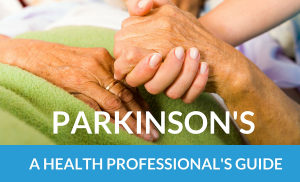 Important Information
Follow all directions on your medicine label and package. Tell each of your healthcare providers about all your medical conditions, allergies, and all medicines you use.
Before taking this medicine
You should not use rotigotine if you are allergic to it.
To make sure rotigotine is safe for you, tell your doctor if you have:
high or low blood pressure;

heart disease, congestive heart failure, or heart rhythm disorder;

kidney disease;

a history of mental illness or psychosis;

narcolepsy or other sleep disorder; or

tremors (dyskinesia) or uncontrolled muscle movements.
People with Parkinson's disease may have a higher risk of skin cancer (melanoma). Talk to your doctor about this risk and what skin symptoms to watch for.
It is not known whether rotigotine will harm an unborn baby. Tell your doctor if you are pregnant or plan to become pregnant while using this medication.
It is not known whether rotigotine passes into breast milk or if it could harm a nursing baby. Rotigotine may also slow breast milk production. Tell your doctor if you are breast-feeding a baby.
How should I use rotigotine?
Follow all directions on your prescription label. Do not use this medicine in larger or smaller amounts or for longer than recommended.
This medication comes with patient instructions for safe and effective use. Follow these directions carefully. Ask your doctor or pharmacist if you have any questions.
To use the patch, open the sealed pouch and remove the protective liner. Apply the patch to clean, dry, hairless, and healthy skin on your stomach, thigh, hip, side, shoulder, or upper arm. Your medication instructions will show you the best places on your body to wear the patch. Avoid placing the patch on a skin area that will be rubbed by a waistband or tight clothing.
Press the patch firmly into place for at least 30 seconds to make sure it sticks. You may leave the patch on while bathing, showering, or swimming.
Leave the patch in place and wear it for 24 hours. Remove the skin patch after 24 hours and replace it with a new one. Try to apply a new patch at the same time each day.
Choose a different place on your body to wear the patch each time you put on a new one. Do not use the same skin area twice within 14 days.
If a patch falls off, put a new patch on a different place on your body and wear it the rest of the day. Then replace the patch the next day at your regular time.
After removing a patch, fold it in half so it sticks together and throw it away in a place where children or pets cannot get to it.
Use baby oil or mild soap and water to remove any adhesive residue that stays on your skin. Avoid using harsh soaps, alcohol, nail polish remover, or other solvents that could irritate your skin.
Wash your hands with soap and water after applying or removing the patch.
Do not wear more than one rotigotine patch at a time. Using extra skin patches will not make the medication more effective. Never cut a skin patch.
If you are using this medication for RLS, call your doctor if your symptoms get worse, if they occur in the morning or earlier than usual in the evening, or if you feel restless symptoms in your hands or arms.
This medicine can cause unusual results with certain medical tests. Tell any doctor who treats you that you are using rotigotine.
The rotigotine patch may burn your skin if you wear the patch during an MRI (magnetic resonance imaging). Remove the patch before undergoing such a test.
Do not stop using rotigotine suddenly, or you could have unpleasant withdrawal symptoms. Ask your doctor how to safely stop using rotigotine.
Keep the rotigotine transdermal patch in its sealed pouch until you are ready to use it. Store the pouches at room temperature away from heat and moisture.
What happens if I miss a dose?
If you forget to change a patch on your scheduled day, remove and replace the patch as soon as you remember. Wear the new patch until your next regular patch-changing time. Do not change your schedule, even if you wear the new patch for less than 24 hours.
What happens if I overdose?
Seek emergency medical attention or call the Poison Help line at 1-800-222-1222.
What should I avoid while using rotigotine?
Avoid applying a patch to skin that is oily or irritated. Avoid using any lotion, oil, cream, ointment, or powder on the skin where you will apply a rotigotine skin patch, or the patch may not stick well to your skin.
Do not expose the skin patch to heat while you are wearing it. This includes a hot tub, heating pad, sauna, or heated water bed. Heat can increase the amount of drug you absorb through your skin and may cause harmful effects.
Avoid getting up too fast from a sitting or lying position, or you may feel dizzy. Get up slowly and steady yourself to prevent a fall. If you are unsure of how this medicine will affect you, be careful if you drive or do anything that requires you to be awake and alert.
Rotigotine side effects
Get emergency medical help if you have any of these signs of an allergic reaction: hives; difficult breathing; swelling of your face, lips, tongue, or throat.
Stop taking rotigotine and call your doctor at once if you have:
severe skin irritation that does not clear up within several hours after removing a skin patch;

extreme drowsiness, falling asleep suddenly, even after feeling alert;

a light-headed feeling, like you might pass out;

increased sexual urges, unusual urges to gamble, or other intense urges;

hallucinations (hearing or seeing something that is not real; most commonly in elderly people);

unusual thoughts or behavior;

tremors, twitching or uncontrollable movements of your eyes, lips, tongue, face, arms, or legs; or

dangerously high blood pressure (severe headache, blurred vision, buzzing in your ears, anxiety, confusion, chest pain, shortness of breath, fast or uneven heartbeats, seizure).
Some people using rotigotine have fallen asleep during normal daytime activities such as working, talking, eating, or driving. Tell your doctor if you have any problems with daytime sleepiness or drowsiness.
Common side effects may include:
dizziness, drowsiness;

swelling in your hands or feet, rapid weight gain;

increased sweating;

sleep problems (insomnia); or

mild redness where the patch was worn.
This is not a complete list of side effects and others may occur. Call your doctor for medical advice about side effects. You may report side effects to FDA at 1-800-FDA-1088.
See also: Side effects (in more detail)
What other drugs will affect rotigotine?
Taking this medicine with other drugs that make you sleepy can worsen this effect. Ask your doctor before taking rotigotine with a sleeping pill, narcotic pain medicine, muscle relaxer, or medicine for anxiety, depression, or seizures.
Other drugs may interact with rotigotine, including prescription and over-the-counter medicines, vitamins, and herbal products. Tell each of your health care providers about all medicines you use now and any medicine you start or stop using.
More about Neupro (rotigotine)
Consumer resources
Professional resources
Related treatment guides
Where can I get more information?
Your pharmacist can provide more information about rotigotine.
Copyright 1996-2012 Cerner Multum, Inc. Version: 3.02.
Date modified: March 06, 2018
Last reviewed: March 17, 2015