Movantik
Generic Name: naloxegol (nal OX ee gol)
Brand Name: Movantik
What is naloxegol?
Naloxegol blocks certain effects of opioid medication. An opioid is sometimes called a narcotic.
Naloxegol reduces constipation caused by opioid (narcotic) pain medicine used to treat severe chronic pain. Naloxegol works by treating constipation without reducing the pain-relieving effects of the narcotic.
Naloxegol is used in people who have been taking narcotic pain medicine for at least 4 weeks, to treat chronic pain that is not caused by cancer.
Naloxegol may also be used for purposes not listed in this medication guide.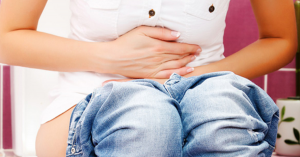 Important Information
You should not use this medicine if you have a blockage in your stomach or intestines.
Tell your doctor if you have symptoms of opioid withdrawal, such as anxiety, feeling irritable, sweating, chills, yawning, stomach pain, and diarrhea.
Stop using naloxegol and call your doctor at once if you have severe stomach pain and/or diarrhea (which can lead to serious medical problems).
Many drugs can interact with naloxegol, and some drugs should not be used together. Tell your doctor about all medicines you use, and those you start or stop using during your treatment with naloxegol.
Before taking this medicine
You should not use naloxegol if you are allergic to it, or if you have:
a blockage in your stomach or intestines.
Some medicines can cause unwanted or dangerous effects when used with naloxegol. Your doctor may need to change your treatment plan if you use certain drugs such as:
To make sure naloxegol is safe for you, tell your doctor if you have ever had:
If you use naloxegol while you are pregnant, your baby could have opioid withdrawal symptoms. Tell your doctor if you are pregnant or plan to become pregnant.
Do not breast-feed while taking naloxegol. This medicine may cause opioid withdrawal symptoms in a nursing baby.
Naloxegol is not approved for use by anyone younger than 18 years old.
How should I take naloxegol?
Naloxegol is usually taken once per day. Follow all directions on your prescription label. Do not use this medicine in larger or smaller amounts or for longer than recommended.
Take naloxegol on an empty stomach, at least 1 hour before or 2 hours after your first meal of the day.
If you cannot swallow a naloxegol tablet whole, you may crush the tablet into powder and mix it with 4 ounces of water. Stir and drink this mixture right away. To get the entire dose, add a little more water to the same glass, swirl gently and drink right away.
Naloxegol can also be given through a nasogastric (NG) feeding tube. Crush the tablet into powder and mix it in a container with 2 ounces of water. Draw this mixture into a 60-milliliter syringe. Attach the syringe to the NG tube and push the plunger down to empty the syringe into the tube. Then add 2 more ounces of water to the same container in which you mixed the water and tablet powder. Draw this water into the syringe and use it to flush the NG tube and wash the contents down.
Call your doctor if your symptoms do not improve after 3 days of treatment.
After you stop using your pain medication, you should also stop taking naloxegol.
Store at room temperature away from moisture and heat.
What happens if I miss a dose?
Take the missed dose as soon as you remember. Skip the missed dose if it is almost time for your next scheduled dose. Do not take extra medicine to make up the missed dose.
What happens if I overdose?
Seek emergency medical attention or call the Poison Help line at 1-800-222-1222.
What should I avoid while taking naloxegol?
Do not use any other laxatives that your doctor has not prescribed.
Grapefruit and grapefruit juice may interact with naloxegol and lead to unwanted side effects. Avoid the use of grapefruit products while taking naloxegol.
Naloxegol side effects
Get emergency medical help if you have signs of an allergic reaction: hives; difficult breathing; swelling of your face, lips, tongue, or throat.
Stop using naloxegol and call your doctor at once if you have:
severe stomach pain that will not go away;

severe diarrhea; or

symptoms of narcotic medicine withdrawal--anxiety, feeling irritable, sweating, chills, yawning, stomach pain, diarrhea.
Common side effects may include:
This is not a complete list of side effects and others may occur. Call your doctor for medical advice about side effects. You may report side effects to FDA at 1-800-FDA-1088.
See also: Side effects (in more detail)
What other drugs will affect naloxegol?
Sometimes it is not safe to use certain medications at the same time. Some drugs can affect your blood levels of other drugs you take, which may increase side effects or make the medications less effective.
Other drugs may interact with naloxegol, including prescription and over-the-counter medicines, vitamins, and herbal products. Tell your doctor about all your current medicines and any medicine you start or stop using.
More about Movantik (naloxegol)
Consumer resources
Professional resources
Related treatment guides
Where can I get more information?
Your pharmacist can provide more information about naloxegol.
Copyright 1996-2012 Cerner Multum, Inc. Version: 4.01.
Last reviewed: June 08, 2017
Date modified: March 06, 2018