Imbruvica
Generic Name: ibrutinib (eye BROO ti nib)
Brand Name: Imbruvica
What is ibrutinib?
Ibrutinib is a cancer medicine that interferes with the growth and spread of cancer cells in the body.
Ibrutinib is used to treat certain types of non-Hodgkin lymphoma, including mantle cell lymphoma (MCL), Waldenstrom's macroglobulinemia, and chronic lymphocytic leukemia (CLL)/small lymphocytic lymphoma (SLL) in people with or without 17p deletion.
Ibrutinib is also used to treat marginal cell lymphoma and chronic graft-versus-host disease.
Ibrutinib is sometimes given when other medicines have not been effective.
Ibrutinib was approved to treat mantle cell and marginal lymphomas by the US Food and Drug Administration (FDA) on an "accelerated" basis. In clinical studies, tumors responded to this medicine. However, it has not been shown that ibrutinib can improve symptoms or lengthen survival time in people with this type of lymphoma.
Ibrutinib may also be used for purposes not listed in this medication guide.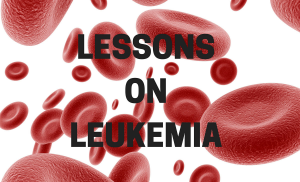 Important Information
This medicine can make it easier for you to bleed. Contact your doctor or seek emergency medical attention if you have easy bruising, unusual bleeding, or any bleeding that will not stop. You may also have bleeding on the inside of your body, such as in your stomach or intestines, or in your brain.
Call your doctor at once if you have signs of bleeding inside your body, such as: dizziness, weakness, confusion, headache, speech problems, black or bloody stools, pink or brown urine, or coughing up blood or vomit that looks like coffee grounds.
Before taking this medicine
You should not use ibrutinib if you are allergic to it.
To make sure ibrutinib is safe for you, tell your doctor if you have ever had:
Using ibrutinib may increase your risk of developing other types of cancer, such as skin cancer. Ask your doctor about your specific risk.
Ibrutinib can harm an unborn baby. You may need to have a negative pregnancy test before starting this treatment. Use effective birth control to prevent pregnancy while you are using this medicine, whether you are a man or a woman. Ibrutinib use by either parent may cause birth defects.
Keep using birth control for at least 1 month after your last dose of ibrutinib. Tell your doctor right away if a pregnancy occurs while either the mother or the father is using ibrutinib.
It is not known whether ibrutinib passes into breast milk or if it could affect a nursing baby. You should not breast-feed while using this medicine.
How should I take ibrutinib?
Follow all directions on your prescription label. Do not take this medicine in larger or smaller amounts or for longer than recommended.
Take this medicine with a full glass of water. Drink plenty of liquids while you are taking ibrutinib.
Ibrutinib is usually taken once per day until your body no longer responds to the medication. Take the medicine at the same time each day.
Do not crush, chew, break, or open an ibrutinib capsule. Swallow it whole.
If you need surgery or dental work, tell the surgeon or dentist ahead of time that you are using ibrutinib. You may need to stop using the medicine for a short time.
Call your doctor if you have severe or ongoing diarrhea. You can easily become dehydrated while taking ibrutinib.
You may need frequent medical tests to be sure this medicine is not causing harmful effects. Your cancer treatments may be delayed based on the results of these tests.
Store at room temperature away from moisture and heat. Keep the bottle tightly closed when not in use.
What happens if I miss a dose?
Take the missed dose on the same day you remember it. Take your next dose at the regular time and stay on your once-daily schedule. Do not take extra medicine to make up the missed dose.
Do not take 2 doses on the same day.
What happens if I overdose?
Seek emergency medical attention or call the Poison Help line at 1-800-222-1222.
What should I avoid while taking ibrutinib?
Grapefruit and grapefruit juice may interact with ibrutinib and lead to unwanted side effects. Avoid the use of grapefruit products while taking ibrutinib. Also avoid eating Seville oranges and marmalades made with these.
Ibrutinib side effects
Get emergency medical help if you have signs of an allergic reaction: hives; difficult breathing; swelling of your face, lips, tongue, or throat.
Stop using ibrutinib and call your doctor at once if you have:
severe or ongoing diarrhea;

chest pain, pounding heartbeats or fluttering in your chest, feeling like you might pass out;

pale skin, easy bruising, purple or red pinpoint spots under your skin;

little or no urinating, swelling in your feet or ankles;

signs of infection--fever, chills, weakness, mouth sores, skin sores, flu symptoms, trouble breathing;

signs of tumor cell breakdown--lower back pain, blood in your urine; numbness or tingly feeling around your mouth; muscle weakness or tightness; fast or slow heart rate, weak pulse; or

signs of bleeding inside your body--dizziness, weakness, confusion, problems with speech, prolonged headache, black or bloody stools, pink or brown urine, or coughing up blood or vomit that looks like coffee grounds.
Common side effects may include:
easy bruising;

fever, cough, trouble breathing;

blisters or ulcers in your mouth;

nausea, diarrhea;

feeling tired;

rash; or

muscle pain, bone pain.
This is not a complete list of side effects and others may occur. Call your doctor for medical advice about side effects. You may report side effects to FDA at 1-800-FDA-1088.
See also: Side effects (in more detail)
What other drugs will affect ibrutinib?
Other drugs may interact with ibrutinib, including prescription and over-the-counter medicines, vitamins, and herbal products. Tell your doctor about all your current medicines and any medicine you start or stop using.
More about Imbruvica (ibrutinib)
Consumer resources
Professional resources
Related treatment guides
Where can I get more information?
Your pharmacist can provide more information about ibrutinib.
Copyright 1996-2012 Cerner Multum, Inc. Version: 4.01.
Date modified: February 01, 2018
Last reviewed: September 01, 2017