Gadoversetamide
Generic Name: gadoversetamide (GAD oh ver SET a mide)
Brand Name: OptiMARK
Medically reviewed on January 2, 2018
What is gadoversetamide?
Gadoversetamide is a contrast agent. It is used in combination with magnetic resonance imagining (MRI) to allow blood vessels, organs, and other non-bony tissues to be seen more clearly on the MRI.
Gadoversetamide is used to help diagnose certain disorders of the brain and spine (central nervous system), or the liver.
Gadoversetamide may also be used for purposes not listed in this medication guide.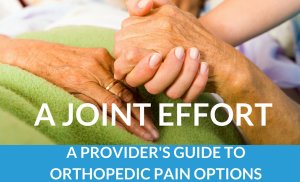 Important Information
Gadoversetamide can cause a life-threatening condition in people with advanced kidney disease. Before receiving gadoversetamide, tell your doctor if you have kidney disease or if you are on dialysis. You may not be able to receive gadoversetamide. Also tell your doctor if you have recently received any contrast agents similar to gadoversetamide.
Before taking this medicine
Gadoversetamide can cause a life-threatening condition in people with advanced kidney disease. You should not receive this medication if you have kidney disease or if you are on dialysis.
Gadoversetamide can stay in your body for months or years after you receive this medicine. It is not known whether this could cause any health problems in people whose kidneys work properly. Tell your doctor if you have had repeated scans with a contrast agent, and provide the date of your last scan.
You should not receive gadoversetamide if you are allergic to it.
To make sure gadoversetamide is safe for you, tell your doctor if you have ever had:
any type of reaction to a contrast agent;

diabetes;

anemia or other red blood cell disorder;

a seizure;

an injury, surgery, or severe infection; or

if you are over 60 years old.
It is not known whether this medicine will harm an unborn baby. Tell your doctor if you are pregnant or plan to become pregnant.
It is not known whether gadoversetamide passes into breast milk or if it could harm a nursing baby. Do not breast-feed for at least 72 hours after receiving gadoversetamide. If you use a breast pump during this time, throw out any milk you collect. Do not feed it to your baby.
How is gadoversetamide given?
Gadoversetamide is injected into a vein through an IV. You will receive this injection in a clinic or hospital setting during your MRI.
Your doctor or other healthcare provider may want to watch you for a short time after your test is over. This is to make sure you do not have any unwanted side effects or delayed reactions.
Gadoversetamide can cause you to have unusual results with certain medical tests for up to 24 hours after your MRI. Tell any doctor who treats you that you have received gadoversetamide.
What happens if I miss a dose?
Since gadoversetamide is used only during your MRI, you will not be on a dosing schedule.
What happens if I overdose?
Since this medication is given by a healthcare professional in a medical setting, an overdose is unlikely to occur.
What should I avoid after receiving gadoversetamide?
Follow your doctor's instructions about any restrictions on food, beverages, or activity.
Gadoversetamide side effects
Get emergency medical help if you have signs of an allergic reaction: hives; difficult breathing; swelling of your face, lips, tongue, or throat.
Some side effects of gadoversetamide may occur up to several days after injection.
Gadoversetamide can cause a life-threatening condition in people with advanced kidney disease. Call your doctor right away if you have any symptoms of this condition, such as:
burning, itching, swelling, scaling, and tightening or hardening of your skin;

muscle weakness;

joint stiffness in your arms, hands, legs, or feet;

deep bone pain in your ribs or your hips;

trouble moving; or

skin redness or discoloration.
Also call your doctor at once if you have:
kidney problems--little or no urinating; painful or difficult urination; swelling in your feet or ankles; feeling tired or short of breath;

a seizure (convulsions); or

fast, uneven heart rate.
Common side effects may include:
flushing (warmth, redness, or tingly feeling);

unusual or unpleasant taste in your mouth; or

numbness, burning pain, or tingling in your hands or feet.
This is not a complete list of side effects and others may occur. Call your doctor for medical advice about side effects. You may report side effects to FDA at 1-800-FDA-1088.
See also: Side effects (in more detail)
Gadoversetamide dosing information
Usual Adult Dose for Magnetic Resonance Angiography:
For use with magnetic resonance imaging (MRI) in patients with abnormal blood brain barrier or abnormal vascularity of the brain, spine and associated tissues and to provide contrast enhancement and facilitate visualization of lesions with abnormal vascularity in the liver in patients who are highly suspect for liver structural abnormalities on computed tomography:

Bolus peripheral intravenous injection at a dose of 0.2 mL/kg (0.1 mmol/kg) and at a rate of 1 to 2 mL/sec delivered by manual or by power injection.
What other drugs will affect gadoversetamide?
Other drugs may interact with gadoversetamide, including prescription and over-the-counter medicines, vitamins, and herbal products. Tell your doctor about all your current medicines and any medicine you start or stop using.
Further information
Remember, keep this and all other medicines out of the reach of children, never share your medicines with others, and use this medication only for the indication prescribed.
Always consult your healthcare provider to ensure the information displayed on this page applies to your personal circumstances.
Copyright 1996-2018 Cerner Multum, Inc. Version: 2.02.
More about gadoversetamide
Consumer resources
Other brands: OptiMARK
Professional resources
Related treatment guides