Farxiga
Generic Name: dapagliflozin (DAP a gli FLOE zin)
Brand Name: Farxiga
What is dapagliflozin?
Dapagliflozin is an oral diabetes medicine that helps control blood sugar levels. Dapagliflozin works by helping the kidneys get rid of glucose from your bloodstream.
Dapagliflozin is used together with diet and exercise to treat type 2 diabetes. Dapagliflozin is not for treating type 1 diabetes.
Dapagliflozin may also be used for purposes not listed in this medication guide.
What is the most important information I should know about dapagliflozin?
You should not use dapagliflozin if you have severe kidney disease, if you are on dialysis, or if you are in a state of diabetic ketoacidosis (call your doctor for treatment with insulin). Dapagliflozin is not for treating type 1 diabetes.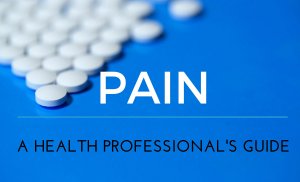 What should I discuss with my healthcare provider before taking dapagliflozin?
You should not use dapagliflozin if you are allergic to it, or if you have:
kidney disease (or if you are on dialysis);

bladder cancer; or

if you are in a state of diabetic ketoacidosis (call your doctor for treatment with insulin).
To make sure dapagliflozin is safe for you, tell your doctor if you have:
kidney disease;

liver disease;

low blood pressure;

high cholesterol levels.

a history of bladder cancer;

if you use insulin or take other oral diabetes medications;

if you are on a low salt diet; or

if you take blood pressure medicine.
It is not known whether dapagliflozin will harm an unborn baby. Tell your doctor if you are pregnant or plan to become pregnant.
It is not known whether dapagliflozin passes into breast milk or if it could harm a nursing baby. You should not breast-feed while using this medicine.
Do not give this medicine to anyone under 18 years old without medical advice.
How should I take dapagliflozin?
Dapagliflozin is usually taken once per day in the morning. Follow all directions on your prescription label. Your doctor may occasionally change your dose to make sure you get the best results. Do not take this medicine in larger or smaller amounts or for longer than recommended.
You may take dapagliflozin with or without food, but take it the same way each time.
Your blood sugar will need to be checked often, and you may need other medical tests at your doctor's office.
You may have very low blood pressure while taking this medicine. Call your doctor if you are sick with vomiting or diarrhea, or if you are sweating more than usual.
Low blood sugar (hypoglycemia) can happen to everyone who has diabetes. Symptoms include headache, hunger, sweating, pale skin, irritability, dizziness, feeling shaky, or trouble concentrating. Always keep a source of sugar with you in case you have low blood sugar. Sugar sources include fruit juice, hard candy, crackers, raisins, and non-diet soda. Be sure your family and close friends know how to help you in an emergency.
If you have severe hypoglycemia and cannot eat or drink, use a glucagon injection. Your doctor can prescribe a glucagon emergency injection kit and tell you how to use it.
Also watch for signs of high blood sugar (hyperglycemia) such as increased thirst, increased urination, hunger, dry mouth, fruity breath odor, drowsiness, dry skin, blurred vision, and weight loss.
Check your blood sugar carefully during times of stress, travel, illness, surgery or medical emergency, vigorous exercise, or if you drink alcohol or skip meals. These things can affect your glucose levels and your dose needs may also change. Do not change your medication dose or schedule without your doctor's advice.
This medicine can cause positive results with certain lab tests for glucose (sugar) in the urine. Tell any doctor who treats you that you are using dapagliflozin.
Dapagliflozin is only part of a treatment program that may also include diet, exercise, weight control, regular blood sugar testing, and special medical care. Follow your doctor's instructions very closely.
Store at room temperature away from moisture and heat.
What happens if I miss a dose?
Take the missed dose as soon as you remember. Skip the missed dose if it is almost time for your next scheduled dose. Do not take extra medicine to make up the missed dose.
What happens if I overdose?
Seek emergency medical attention or call the Poison Help line at 1-800-222-1222.
What should I avoid while taking dapagliflozin?
Avoid getting up too fast from a sitting or lying position, or you may feel dizzy. Get up slowly and steady yourself to prevent a fall.
Dapagliflozin side effects
Get emergency medical help if you have any of these signs of an allergic reaction: hives; difficult breathing; swelling of your face, lips, tongue, or throat.
Call your doctor at once if you have:
a light-headed feeling, like you might pass out;

blood in your urine, bright red urine, painful or difficult urination, urinating more than usual;

ketoacidosis (too much acid in the blood)--nausea, vomiting, stomach pain, confusion, unusual drowsiness, or trouble breathing;

dehydration symptoms--feeling very thirsty or hot, being unable to urinate, heavy sweating, or hot and dry skin;

kidney problems--little or no urinating; swelling in your feet or ankles; feeling tired or short of breath;

signs of a bladder infection--pain or burning when you urinate, urine that looks cloudy, pain in pelvis or back; or

signs of a genital infection (penis or vagina)--pain, burning, itching, rash, redness, odor, or discharge.
Side effects may be more likely to occur in older adults.
Common side effects may include:
sore throat, stuffy nose, flu symptoms;

nausea; or

back pain.
This is not a complete list of side effects and others may occur. Call your doctor for medical advice about side effects. You may report side effects to FDA at 1-800-FDA-1088.
See also: Side effects (in more detail)
What other drugs will affect dapagliflozin?
Other drugs may interact with dapagliflozin, including prescription and over-the-counter medicines, vitamins, and herbal products. Tell each of your health care providers about all medicines you use now and any medicine you start or stop using.
More about Farxiga (dapagliflozin)
Consumer resources
Professional resources
Related treatment guides
Where can I get more information?
Your pharmacist can provide more information about dapagliflozin.