Generic Name: rivastigmine (oral) (ri va STIG meen)
Brand Name: Exelon
What is rivastigmine?
Rivastigmine improves the function of nerve cells in the brain. It works by preventing the breakdown of a chemical that is important for the processes of memory, thinking, and reasoning. People with dementia usually have lower levels of this chemical.
Rivastigmine is used to treat mild to moderate dementia caused by Alzheimer's or Parkinson's disease.
Rivastigmine may also be used for purposes not listed in this medication guide.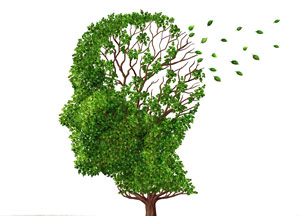 Important Information
You should not take oral rivastigmine if you have ever had severe redness, itching, or skin irritation caused by wearing a rivastigmine transdermal skin patch.
Before taking this medicine
You should not take this medicine if you are allergic to rivastigmine or similar medicines, such as neostigmine, meprobamate, or carisoprodol.
You should not take oral rivastigmine if you have ever had severe redness, itching, or skin irritation caused by wearing a rivastigmine transdermal skin patch.
To make sure rivastigmine is safe for you, tell your doctor if you have:
Rivastigmine is not expected to harm an unborn baby. Tell your doctor if you are pregnant or plan to become pregnant during treatment.
It is not known whether rivastigmine passes into breast milk or if it could harm a nursing baby. You should not breast-feed while using this medicine.
How should I take rivastigmine?
Rivastigmine is usually taken twice per day. Follow all directions on your prescription label. Your doctor may occasionally change your dose to make sure you get the best results. Do not take this medicine in larger or smaller amounts or for longer than recommended.
Take rivastigmine with food.
Rivastigmine oral solution (liquid) comes with patient instructions for correctly measuring the dose. Follow these directions carefully. Ask your doctor or pharmacist if you have any questions.
Measure liquid medicine with the dosing syringe provided, or with a special dose-measuring spoon or medicine cup. If you do not have a dose-measuring device, ask your pharmacist for one.
You may swallow the liquid medicine directly from the syringe or mix the medicine with a small glass of water, fruit juice, or soda. Stir the mixture and drink all of it within 4 hours after mixing. To get the entire dose, add a little more water to the same glass, swirl gently and drink right away.
After using the syringe, wipe the outside of it with a clean tissue and put the syringe back into its protective case. Close the medicine bottle using the child resistant closure.
Use rivastigmine regularly to get the most benefit. Get your prescription refilled before you run out of medicine completely.
Tell your doctor if you have any changes in weight. Rivastigmine doses are based on weight, and any changes may affect the dose.
If you need surgery, tell the surgeon ahead of time that you are using rivastigmine. You may need to stop using the medicine for a short time.
If you stop taking rivastigmine for any reason, do not restart the medicine without talking to your doctor first. You may need to restart treatment with a lower dose.
Store in an upright position at room temperature, away from moisture and heat. Do not allow the liquid medicine to freeze.
What happens if I miss a dose?
Take the missed dose as soon as you remember. Skip the missed dose if it is almost time for your next scheduled dose. Do not take extra medicine to make up the missed dose.
If you miss several doses in a row, call your doctor before taking any more of this medicine.
What happens if I overdose?
Seek emergency medical attention or call the Poison Help line at 1-800-222-1222.
Overdose symptoms may include severe nausea, vomiting, salivation, sweating, slow heartbeats, weak or shallow breathing, fainting, or seizure (convulsions).
What should I avoid while taking rivastigmine?
This medicine may impair your thinking or reactions. Be careful if you drive or do anything that requires you to be alert.
Rivastigmine side effects
Get emergency medical help if you have signs of an allergic reaction: hives; difficult breathing; swelling of your face, lips, tongue, or throat.
Call your doctor at once if you have:
severe or ongoing vomiting or diarrhea with weight loss;

bloody or tarry stools, coughing up blood or vomit that looks like coffee grounds;

a light-headed feeling, like you might pass out;

tremors (uncontrolled shaking), restless muscle movements in your eyes, tongue, jaw, or neck;

seizure (convulsions);

painful or difficult urination;

severe skin redness, itching, or irritation; or

if you feel very thirsty or hot, are unable to urinate, and have heavy sweating or hot and dry skin.
Common side effects may include:
upset stomach, nausea, vomiting, diarrhea;

loss of appetite; or

weakness.
This is not a complete list of side effects and others may occur. Call your doctor for medical advice about side effects. You may report side effects to FDA at 1-800-FDA-1088.
See also: Side effects (in more detail)
What other drugs will affect rivastigmine?
Do not wear a rivastigmine transdermal skin patch at the same time you are taking rivastigmine capsules or oral liquid.
Tell your doctor about all your current medicines and any you start or stop using, especially:
medicine to treat Parkinson's disease;

medicine to treat excess stomach acid, stomach ulcer, motion sickness, or irritable bowel syndrome;

a beta blocker--atenolol, carvedilol, labetalol, metoprolol, nadolol, nebivolol, propranolol, sotalol, and others;

bladder or urinary medicines--darifenacin, fesoterodine, oxybutynin, tolterodine, solifenacin; or
This list is not complete. Other drugs may interact with rivastigmine, including prescription and over-the-counter medicines, vitamins, and herbal products. Not all possible interactions are listed in this medication guide.
More about Exelon (rivastigmine)
Consumer resources
Professional resources
Related treatment guides
Where can I get more information?
Your pharmacist can provide more information about rivastigmine.
Copyright 1996-2012 Cerner Multum, Inc. Version: 6.01.
Date modified: February 01, 2018
Last reviewed: April 24, 2017