EryPed 200
Generic Name: erythromycin (er ITH roe MYE sin)
Brand Name: E.E.S. Granules, E.E.S.-400 Filmtab, EryPed 200, EryPed 400, Ery-Tab, Erythrocin Stearate Filmtab, PCE Dispertab
What is EryPed 200?
EryPed 200 is a macrolide antibiotic. This medicine fights bacteria in the body.
EryPed 200 is used to treat or prevent many different types of infections caused by bacteria.
EryPed 200 may also be used for purposes not listed in this medication guide.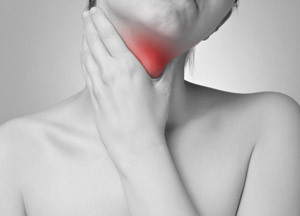 Important Information
Some medicines can cause unwanted or dangerous effects when used with EryPed 200. Your doctor may need to change your treatment plan if you use cisapride, pimozide, ergotamine, or dihydroergotamine.
Before taking this medicine
You should not take EryPed 200 if you are allergic to it.
Some medicines can cause unwanted or dangerous effects when used with EryPed 200. Your doctor may need to change your treatment plan if you use any of the following drugs:
cisapride;

pimozide;

ergotamine; or

dihydroergotamine.
To make sure EryPed 200 is safe for you, tell your doctor if you have:
liver or kidney disease;

a heart rhythm disorder;

an electrolyte imbalance (such as low levels of potassium or magnesium in your blood);

a history of Long QT syndrome; or

if you take medicine to treat a heart rhythm disorder.
FDA pregnancy category B. EryPed 200 is not expected to harm an unborn baby. Tell your doctor if you are pregnant or plan to become pregnant during treatment.
Erythromycin can pass into breast milk and may harm a nursing baby. Tell your doctor if you are breast-feeding a baby.
Do not give this medicine to a child without a doctor's advice.
How should I take EryPed 200?
Follow all directions on your prescription label. Your doctor may occasionally change your dose to make sure you get the best results. Do not take this medicine in larger or smaller amounts or for longer than recommended.
If a child is using this medicine, tell your doctor if the child has any changes in weight. EryPed 200 doses are based on weight in children.
Do not crush, chew, or break a delayed-release capsule or tablet. Swallow it whole.
Measure liquid medicine with the dosing syringe provided, or with a special dose-measuring spoon or medicine cup. If you do not have a dose-measuring device, ask your pharmacist for one.
Use this medicine for the full prescribed length of time. Your symptoms may improve before the infection is completely cleared. Skipping doses may also increase your risk of further infection that is resistant to antibiotics. EryPed 200 will not treat a viral infection such as the common cold or flu.
This medicine can cause unusual results with certain lab tests of the urine. Tell any doctor who treats you that you are using EryPed 200.
Store at room temperature away from moisture, heat, and light.
You may need to store liquid medicine in a refrigerator. Carefully follow the storage directions on your medicine label. Liquid medicine expires after a short period of time. Throw away any unused liquid as directed.
What happens if I miss a dose?
Take the missed dose as soon as you remember. Skip the missed dose if it is almost time for your next scheduled dose. Do not take extra medicine to make up the missed dose.
What happens if I overdose?
Seek emergency medical attention or call the Poison Help line at 1-800-222-1222.
What should I avoid while taking EryPed 200?
Antibiotic medicines can cause diarrhea, which may be a sign of a new infection. If you have diarrhea that is watery or bloody, stop taking EryPed 200 and call your doctor. Do not use anti-diarrhea medicine unless your doctor tells you to.
EryPed 200 side effects
Get emergency medical help if you have any of these signs of an allergic reaction: hives; difficult breathing; swelling of your face, lips, tongue, or throat.
Call your doctor at once if you have:
diarrhea that is watery or bloody;

hearing problems (rare);

liver problems--nausea, upper stomach pain, itching, tired feeling, loss of appetite, dark urine, clay-colored stools, jaundice (yellowing of the skin or eyes); or

severe skin reaction--fever, sore throat, swelling in your face or tongue, burning in your eyes, skin pain, followed by a red or purple skin rash that spreads (especially in the face or upper body) and causes blistering and peeling.
Older adults may be more likely to have serious side effects from EryPed 200, including hearing loss, or a life-threatening fast heart rate.
Common side effects may include:
mild diarrhea; or

nausea, vomiting, stomach pain, loss of appetite.
This is not a complete list of side effects and others may occur. Call your doctor for medical advice about side effects. You may report side effects to FDA at 1-800-FDA-1088.
See also: Side effects (in more detail)
What other drugs will affect EryPed 200?
Many drugs can interact with EryPed 200. Not all possible interactions are listed here. Tell your doctor about all your medications and any you start or stop using during treatment with this medicine, especially:
antiviral medicine (drugs to treat hepatitis, or HIV/AIDS);

antifungal medicine;

any other antibiotic medicines;

cancer medicine;

drugs that lower cholesterol or triglycerides;

drugs to treat or prevent malaria;

drugs to treat pulmonary arterial hypertension;

heart or blood pressure medication;

medicine to prevent organ transplant rejection; or

medicine to treat depression or mental illness.
This list is not complete and many other drugs can interact with EryPed 200. This includes prescription and over-the-counter medicines, vitamins, and herbal products. Give a list of all your medicines to any healthcare provider who treats you.
Where can I get more information?
Your pharmacist can provide more information about EryPed 200.
Copyright 1996-2012 Cerner Multum, Inc. Version: 12.01.
Date modified: March 06, 2018
Last reviewed: March 16, 2014