Emsam (transdermal)
Generic Name: selegiline (transdermal) (se LE ji leen (trans DERM al))
Brand Name: Emsam
What is selegiline transdermal?
Selegiline prevents the breakdown of chemicals in the brain that are often imbalanced in people with depression.
Selegiline transdermal is used to treat major depressive disorder in adults.
Selegiline may also be used for purposes not listed in this medication guide.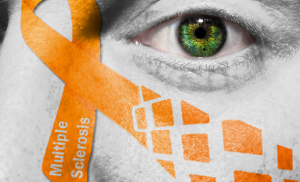 Important Information
You should not use selegiline if you have an adrenal gland tumor or if you are using certain other medicines. Serious drug interactions can occur when certain medicines are used together with selegiline. Tell each of your healthcare providers about all medicines you use now, and any medicine you start or stop using.
This medicine should never be used on a child younger than 12 years old because dangerous side effects could occur.
Some young people have thoughts about suicide when first taking an antidepressant. Stay alert to changes in your mood or symptoms.
Before taking this medicine
You should not use selegiline if you are allergic to it, or if you have pheochromocytoma (tumor of the adrenal gland).
Some medicines can cause unwanted or dangerous effects when used with selegiline. Your doctor may need to change your treatment plan if you have used any of the following drugs within the past 14 days:
carbamazepine (Equetro, Tegretol);

dextromethorphan (cough medicine);

meperidine, methadone, pentazocine, or tramadol; or

any type of "SSRI" or "SNRI" antidepressant, such as citalopram (Celexa), clomipramine, duloxetine (Cymbalta), fluoxetine (Prozac), imipramine, paroxetine, sertraline (Zoloft), venlafaxine, and others.
After you stop using selegiline, you must wait at least 14 days before taking any medicine listed above. You must wait at least 5 weeks after stopping fluoxetine (Prozac) before you can start using selegiline transdermal.
To make sure selegiline is safe for you, tell your doctor if you have:
heart disease, high or low blood pressure;

seizures or epilepsy; or

a personal or family history of bipolar disorder (manic depression) or suicide attempt.
Some young people have thoughts about suicide when first taking an antidepressant. Your doctor should check your progress at regular visits. Your family or other caregivers should also be alert to changes in your mood or symptoms.
It is not known whether this medicine will harm an unborn baby. However, you may have a relapse of depression if you stop using your antidepressant. Tell your doctor right away if you become pregnant. Do not start or stop selegiline during pregnancy without your doctor's advice.
It is not known whether selegiline passes into breast milk or if it could harm a nursing baby. You should not breast-feed while using this medicine.
Selegiline transdermal is not approved for use by anyone younger than 18 years old. This medicine should never be used on a child younger than 12 years old because dangerous side effects could occur.
How should I use selegiline transdermal?
Follow all directions on your prescription label. Your doctor may occasionally change your dose to make sure you get the best results. Do not use this medicine in larger or smaller amounts or for longer than recommended.
Read all patient information, medication guides, and instruction sheets provided to you. Ask your doctor or pharmacist if you have any questions.
Apply the patch to clean, dry, and hairless skin on your chest, back, thigh, or the outer part of your upper arm. Press the patch firmly into place. You may leave the patch on while bathing, showering, or swimming. Remove the skin patch after 24 hours and replace it with a new one. Choose a different place on your body to wear the patch each time you put on a new one.
Wash your hands with soap and water after applying a patch, and after removing one.
If a patch falls off, try sticking it back into place. If it does not stick well, put on a new patch and leave it on only for the rest of your wearing time. Do not change your patch removal schedule.
Do not wear more than one selegiline patch at a time. Using extra skin patches will not make the medication more effective. Never cut a skin patch. While you are wearing the patch, do not expose it to sunlight or other sources of heat such as a heating pad, electric blanket, hot tub, or sauna.
If you need surgery, tell the surgeon ahead of time that you are using selegiline. You may need to stop using the medicine for at least 10 days before a planned surgery. Do not stop using selegiline without first talking to your doctor.
Store the skin patches at room temperature away from heat and moisture. Keep each patch in the foil pouch until you are ready to apply one.
Keep both used and unused selegiline skin patches out of the reach of children or pets. The amount of selegiline in a used skin patch could be fatal to a child or pet who accidentally chews on the patch. Seek emergency medical attention if this happens.
What happens if I miss a dose?
Apply a skin patch as soon as you remember. Skip the missed dose if it is almost time for your next scheduled dose. Do not use extra patches to make up the missed dose.
If a patch becomes loose, press it back in place. If a patch falls off, apply a new one and go back to your regular schedule for patch changes.
What happens if I overdose?
Seek emergency medical attention or call the Poison Help line at 1-800-222-1222. Overdose symptoms may occur up to 12 hours after the overdose, and could get worse over the next 24 to 48 hours.
Overdose symptoms may include severe headache, hallucinations, vision problems, sweating, fever, cold or clammy skin, fast or uneven heart rate, chest pain, trouble breathing, feeling drowsy or lightheaded, twisting muscle movements, unusual arching in your back or neck, fainting, or seizure.
What should I avoid while using selegiline transdermal?
While using the 9-mg or 12-mg patches, and for 14 days after you stop, you must NOT eat foods that are high in tyramine, including:
air dried meats, aged or fermented meats, sausage or salami (including cacciatore and mortadella), pickled herring, and any spoiled or improperly stored beef, poultry, fish, or liver;

beer from a tap, beer that has not been pasteurized;

aged cheeses (such as blue, Swiss, cheddar, Parmesan, or Romano cheese);

over-the-counter supplements or cough and cold medicines that contain tyramine;

sauerkraut, soy beans, soy sauce, tofu, fava beans; or

yeast extracts (such as Marmite).
Eating tyramine while you are using selegiline can raise your blood pressure to dangerous levels which could cause life-threatening side effects. You should become very familiar with the list of foods to avoid while you are using selegiline.
Avoid drinking alcohol while you are using selegiline.
This medicine may impair your thinking or reactions. Be careful if you drive or do anything that requires you to be alert.
Selegiline transdermal side effects
Get emergency medical help if you have signs of an allergic reaction: hives; difficult breathing; swelling of your face, lips, tongue, or throat.
Report any new or worsening symptoms to your doctor, such as: mood or behavior changes, anxiety, panic attacks, trouble sleeping, or if you feel impulsive, irritable, agitated, hostile, aggressive, restless, hyperactive (mentally or physically), more depressed, or have thoughts about suicide or hurting yourself.
Remove the skin patch and get emergency medical help if you have any of these signs of dangerously high blood pressure: sudden and severe headache, vision problems, pounding in your neck or ears, confusion, anxiety, sweating, vomiting, neck stiffness, chest pain, fast or pounding heartbeats, or shortness of breath.
Call your doctor at once if you have:
sudden numbness or weakness (especially on one side of the body);

problems with speech or balance; or

high levels of serotonin in the body--agitation, hallucinations, fever, fast heart rate, overactive reflexes, nausea, vomiting, diarrhea, loss of coordination, fainting.
Common side effects may include:
redness or itching where the patch is worn;

headache;

diarrhea, upset stomach, dry mouth;

sleep problems (insomnia);

rash; or

sinus pain or stuffy nose.
This is not a complete list of side effects and others may occur. Call your doctor for medical advice about side effects. You may report side effects to FDA at 1-800-FDA-1088.
What other drugs will affect selegiline transdermal?
There are many other medicines that can cause serious medical problems if you take them while using selegiline. Tell your doctor about all your current medicines and any you start or stop using, especially:
buspirone (BuSpar);

any other antidepressant;

cough or cold medicine that contains a decongestant such as phenylephrine or pseudoephedrine;

prescription or over-the-counter diet pills;

an herbal or dietary supplement that contains tyramine; or

stimulant medicine such as Adderall or other medicines to treat attention deficit hyperactivity disorder (ADHD).
This list is not complete and many other drugs can interact with selegiline. This includes prescription and over-the-counter medicines, vitamins, and herbal products. Not all possible interactions are listed in this medication guide. Give a list of all your medicines to any healthcare provider who treats you.
More about Emsam (selegiline)
Consumer resources
Other brands: Eldepryl, Zelapar
Professional resources
Related treatment guides
Where can I get more information?
Your pharmacist can provide more information about selegiline transdermal.
Copyright 1996-2012 Cerner Multum, Inc. Version: 3.01.
Date modified: January 03, 2018
Last reviewed: February 06, 2015