Dacogen
Generic Name: decitabine (de SIT a been)
Brand Name: Dacogen
Medically reviewed on September 29, 2017
What is decitabine?
Decitabine is a cancer medication that interferes with the growth and spread of cancer cells in the body.
Decitabine is used to treat myelodysplastic syndromes (certain types of blood or bone marrow cancer).
Decitabine may also be used for purposes not listed in this medication guide.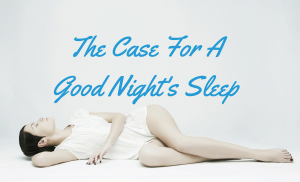 Important Information
Decitabine can lower blood cells that help your body fight infections and help your blood to clot. You may get an infection or bleed more easily. Call your doctor if you have unusual bruising or bleeding, or signs of infection (fever, chills, body aches).
Before taking this medicine
To make sure you can safely take decitabine, tell your doctor if you have any of these other conditions:
Do not use decitabine if you are pregnant. It could harm the unborn baby. Use effective birth control, and tell your doctor if you become pregnant during treatment.
If a man fathers a child while using this medication, the baby may have birth defects. Use a condom to prevent pregnancy during your treatment. Continue using condoms for at least 2 months after you stop receiving decitabine.
It is not known whether decitabine passes into breast milk or if it could harm a nursing baby. You should not breast-feed while you are receiving decitabine.
How is decitabine given?
Decitabine is injected into a vein through an IV. A healthcare provider will give you this injection.
In most cases, a decitabine injection is given every 8 hours for 3 days. This 3-day treatment is usually repeated every 6 weeks. You will most likely receive at least 4 of these treatments.
You may be given other medications to prevent nausea or vomiting while you are receiving decitabine.
Decitabine can lower blood cells that help your body fight infections and help your blood to clot. This can make it easier for you to bleed from an injury or get sick from being around others who are ill. Your blood may need to be tested often. Your kidney or liver function may also need to be checked.
What happens if I miss a dose?
Call your doctor for instructions if you miss an appointment for your decitabine injection.
What happens if I overdose?
Since decitabine is given by a healthcare professional in a medical setting, an overdose is unlikely to occur.
What should I avoid while receiving decitabine?
Avoid being near people who are sick or have infections. Tell your doctor at once if you develop signs of infection.
Avoid activities that may increase your risk of bleeding or injury. Use extra care to prevent bleeding while shaving or brushing your teeth.
This medicine can pass into body fluids (urine, feces, vomit). For at least 48 hours after you receive a dose, avoid allowing your body fluids to come into contact with your hands or other surfaces. Caregivers should wear rubber gloves while cleaning up a patient's body fluids, handling contaminated trash or laundry or changing diapers. Wash hands before and after removing gloves. Wash soiled clothing and linens separately from other laundry.
Decitabine side effects
Get emergency medical help if you have signs of an allergic reaction: hives; difficult breathing; swelling of your face, lips, tongue, or throat.
Call your doctor at once if you have:
fever, chills, body aches, cough, sore throat, flu symptoms;

easy bruising, unusual bleeding (nose, mouth, vagina, or rectum), purple or red pinpoint spots under your skin;

pale skin, feeling light-headed, rapid heart rate, trouble concentrating;

white patches or sores inside your mouth or on your lips; or

stabbing chest pain, wheezing, feeling short of breath, cough with yellow or green mucus;

swelling, pain, tenderness, or redness anywhere on your body; or

electrolyte imbalance (confusion, uneven heart rate, extreme thirst, increased urination, jerking muscle movements, leg discomfort, muscle weakness or limp feeling).
Common side effects may include:
This is not a complete list of side effects and others may occur. Call your doctor for medical advice about side effects. You may report side effects to FDA at 1-800-FDA-1088.
See also: Side effects (in more detail)
What other drugs will affect decitabine?
Other drugs may interact with decitabine, including prescription and over-the-counter medicines, vitamins, and herbal products. Tell each of your health care providers about all medicines you use now and any medicine you start or stop using.
Further information
Remember, keep this and all other medicines out of the reach of children, never share your medicines with others, and use this medication only for the indication prescribed.
Always consult your healthcare provider to ensure the information displayed on this page applies to your personal circumstances.
Copyright 1996-2018 Cerner Multum, Inc. Version: 3.03.
More about Dacogen (decitabine)
Consumer resources
Professional resources
Related treatment guides