The originating document has been archived. We cannot confirm the completeness, accuracy and currency of the content.
Generic Name: aspirin (oral) (AS pir in)
Brand Name: Arthritis Pain, Ascriptin, Aspir 81, Aspir-Low, Bayer Childrens Aspirin, Bufferin Low Dose, Durlaza, Ecotrin, Ecpirin, Fasprin, Halfprin, Miniprin
Medically reviewed on April 2, 2018
What is aspirin?
Aspirin is a salicylate (sa-LIS-il-ate). It works by reducing substances in the body that cause pain, fever, and inflammation.
Aspirin is used to treat pain, and reduce fever or inflammation. Aspirin is sometimes used to treat or prevent heart attacks, strokes, and chest pain (angina). Aspirin should be used for cardiovascular conditions only under the supervision of a doctor.
Aspirin may also be used for purposes not listed in this medication guide.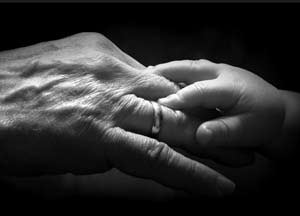 What is the most important information I should know about aspirin?
You should not use aspirin if you have a bleeding disorder such as hemophilia, a recent history of stomach or intestinal bleeding, or if you are allergic to an NSAID (non-steroidal anti-inflammatory drug).
Aspirin can cause Reye's syndrome, a serious and sometimes fatal condition in children.
What should I discuss with my healthcare provider before taking aspirin?
Do not give this medicine to a child or teenager with a fever, flu symptoms, or chicken pox. Aspirin can cause Reye's syndrome, a serious and sometimes fatal condition in children.
You should not use aspirin if you are allergic to it, or if you have:
a recent history of stomach or intestinal bleeding;

a bleeding disorder such as hemophilia; or

if you have ever had an asthma attack or severe allergic reaction after taking aspirin or an NSAID (non-steroidal anti-inflammatory drug) such as Advil, Motrin, Aleve, Orudis, Indocin, Lodine, Voltaren, Toradol, Mobic, Relafen, Feldene, and others.
To make sure aspirin is safe for you, tell your doctor if you have:
asthma or seasonal allergies;

stomach ulcers;

liver disease;

kidney disease;

a bleeding or blood clotting disorder;

gout; or

heart disease, high blood pressure, or congestive heart failure.
Taking aspirin during late pregnancy may cause bleeding in the mother or the baby during delivery. Tell your doctor if you are pregnant or plan to become pregnant.
Aspirin can pass into breast milk and may harm a nursing baby. You should not breast-feed while using this medicine.
How should I take aspirin?
Use exactly as directed on the label, or as prescribed by your doctor. Do not use in larger or smaller amounts or for longer than recommended.
Take with food if aspirin upsets your stomach.
Do not crush, chew, break, or open an enteric-coated or delayed-release pill. Swallow it whole.
The chewable tablet form of aspirin must be chewed before swallowing.
If you use the orally disintegrating tablet or the dispersible tablet, follow all dosing instructions provided with your medicine.
If you need surgery, tell the surgeon ahead of time that you are using aspirin. You may need to stop using the medicine for a short time.
Do not take this medicine if you smell a strong vinegar odor in the aspirin bottle. The medicine may no longer be effective.
Store at room temperature away from moisture and heat.
What happens if I miss a dose?
Since aspirin is used when needed, you may not be on a dosing schedule. If you are on a schedule, use the missed dose as soon as you remember. Skip the missed dose if it is almost time for your next scheduled dose. Do not use extra medicine to make up the missed dose.
What happens if I overdose?
Seek emergency medical attention or call the Poison Help line at 1-800-222-1222.
Overdose symptoms may include temporary hearing loss, seizure (convulsions), or coma.
What should I avoid while taking aspirin?
Avoid drinking alcohol while you are taking aspirin. Alcohol may increase your risk of stomach bleeding.
If you are taking aspirin to prevent heart attack or stroke, avoid also taking ibuprofen (Advil, Motrin). Ibuprofen may make aspirin less effective. If you must use both medications, take the ibuprofen at least 8 hours before or 30 minutes after you take the aspirin (non-enteric coated form).
Ask a doctor or pharmacist before using any cold, allergy, or pain medication. Many medicines available over the counter contain aspirin or an NSAID. Taking certain products together can cause you to get too much of this type of medication. Check the label to see if a medicine contains aspirin, ibuprofen, ketoprofen, naproxen, or an NSAID.
Aspirin side effects
Get emergency medical help if you have signs of an allergic reaction: hives; difficult breathing; swelling of your face, lips, tongue, or throat.
Stop using aspirin and call your doctor at once if you have:
ringing in your ears, confusion, hallucinations, rapid breathing, seizure (convulsions);

severe nausea, vomiting, or stomach pain;

bloody or tarry stools, coughing up blood or vomit that looks like coffee grounds;

fever lasting longer than 3 days; or

swelling, or pain lasting longer than 10 days.
Common side effects may include:
upset stomach, heartburn;

drowsiness; or

mild headache.
This is not a complete list of side effects and others may occur. Call your doctor for medical advice about side effects. You may report side effects to FDA at 1-800-FDA-1088.
See also: Side effects (in more detail)
What other drugs will affect aspirin?
Ask your doctor before using aspirin if you take an antidepressant such as citalopram, escitalopram, fluoxetine (Prozac), fluvoxamine, paroxetine, sertraline (Zoloft), trazodone, or vilazodone. Taking any of these medicines with an NSAID may cause you to bruise or bleed easily.
Ask a doctor or pharmacist if it is safe for you to use aspirin if you are also using any of the following drugs:
a blood thinner (warfarin, Coumadin, Jantoven), or other medication used to prevent blood clots; or

other salicylates such as Nuprin Backache Caplet, Kaopectate, KneeRelief, Pamprin Cramp Formula, Pepto-Bismol, Tricosal, Trilisate, and others.
This list is not complete. Other drugs may interact with aspirin, including prescription and over-the-counter medicines, vitamins, and herbal products. Not all possible interactions are listed in this medication guide.
Further information
Remember, keep this and all other medicines out of the reach of children, never share your medicines with others, and use this medication only for the indication prescribed.
Always consult your healthcare provider to ensure the information displayed on this page applies to your personal circumstances.
Copyright 1996-2012 Cerner Multum, Inc. Version: 15.01. Revision Date: 2015-10-16, 5:40:33 PM.