Generic Name: interferon beta-1a (in ter FEAR on BAY ta)
Brand Name: Avonex, Rebif
What is interferon beta-1a?
Interferon beta-1a is made from human proteins. Interferons help the body fight viral infections.
Interferon beta-1a is used to treat relapsing multiple sclerosis (MS). This medication will not cure MS, it will only decrease the frequency of relapse symptoms.
Interferon beta-1a may also be used for purposes not listed in this medication guide.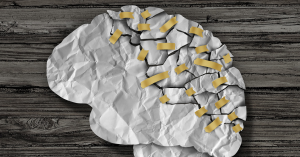 Important Information
Follow all directions on your medicine label and package. Tell each of your healthcare providers about all your medical conditions, allergies, and all medicines you use.
Before taking this medicine
You should not use this medicine if you are allergic to interferons or human albumin.
To make sure interferon beta-1a is safe for you, tell your doctor if you have:
It is not known whether this medicine will harm an unborn baby. Tell your doctor if you are pregnant or plan to become pregnant.
It is not known whether interferon beta-1a passes into breast milk or if it could harm a nursing baby. Tell your doctor if you are breast-feeding a baby.
Some brands of interferon beta-1a contain albumin. Albumin comes from human plasma (part of the blood) which may contain viruses and other infectious agents. Donated plasma is tested and treated to reduce the risk of it containing infectious agents, but there is still a small possibility it could transmit disease. Talk with your doctor about the risks and benefits of using this medication.
How should I use interferon beta-1a?
Follow all directions on your prescription label. Do not use this medicine in larger or smaller amounts or for longer than recommended.
Avonex is injected into a muscle. It is usually given once weekly at bedtime, on the same day each week (such as every Monday). Follow your doctor's instructions.
Rebif is injected under the skin. It is usually given 3 times per week (such as Monday, Wednesday, and Friday) at the same time on each dosing day. Follow your doctor's instructions.
You may be shown how to use injections at home. Do not self-inject this medicine if you do not fully understand how to give the injection and properly dispose of used needles and syringes.
This medication comes with patient instructions for safe and effective use. Follow these directions carefully. Ask your doctor or pharmacist if you have any questions.
Use a different place on your body each time you give the injection. Your care provider will show you the best places on your body to inject the medication. Do not inject into the same place two times in a row.
The powder form of Avonex must be mixed with a liquid (diluent) in the medicine vial. Gently swirl but do not shake the vial after mixing the medicine. The mixture should be clear or light yellow. Do not use the mixture if it has changed colors or has any particles in it. Mix a new dose or call your doctor for a new prescription.
Do not draw your dose into a syringe until you are ready to give yourself an injection.
Each prefilled syringe or single use vial (bottle) of this medicine is for one use only. Throw away after one use, even if there is still some medicine left after injecting your dose.
Use a disposable needle only once, then throw away in a puncture-proof container (ask your pharmacist where you can get one and how to dispose of it). Keep this container out of the reach of children and pets.
Interferon beta-1a can lower blood cells that help your body fight infections and help your blood to clot. This can make it easier for you to bleed from an injury or get sick from being around others who are ill. Your blood may need to be tested often. Your liver or thyroid function may also need to be tested.
Store interferon beta-1a in a refrigerator. Do not freeze. You may take the Avonex prefilled syringe out of the refrigerator and allow it to reach room temperature before giving the injection. Do not heat the medicine before using.
Interferon beta-1a may be kept at room temperature for short periods if protected from light. Avonex powder or Rebif prefilled syringes can be stored at room temperature for up to 30 days. Avonex prefilled syringes can be stored at room temperature for only 7 days.
After mixing Avonex powder with a diluent, store in the refrigerator and use it within 6 hours.
Throw away any interferon beta-1a that has become frozen or has been exposed to light or high heat.
What happens if I miss a dose?
Call your doctor for instructions if you miss a dose of this medication.
What happens if I overdose?
Seek emergency medical attention or call the Poison Help line at 1-800-222-1222.
What should I avoid while using interferon beta-1a?
Avoid drinking alcohol. It may increase your risk of liver damage.
Avoid being near people who are sick or have infections. Tell your doctor at once if you develop signs of infection.
Interferon beta-1a side effects
Get emergency medical help if you have signs of an allergic reaction: hives; difficult breathing; swelling of your face, lips, tongue, or throat.
Some patients using interferon medicines have become very depressed or had thoughts of suicide. Stop using interferon beta-1a if you have symptoms of depression (sadness, crying, loss of interest in things you once liked) or if you have any thoughts of hurting yourself.
Call your doctor at once if you have:
fever, chills, body aches, chest pain, flu symptoms;

pale skin, easy bruising, unusual bleeding (nose, mouth, vagina, or rectum), purple or red pinpoint spots under your skin;

severe pain, swelling, bruising, redness, oozing, or skin changes where the injection was given;

changes in your vision;

seizure (convulsions);

feeling hot or cold, unexplained weight changes;

kidney problems--blood in your urine, swelling or rapid weight gain, little or no urination;

signs of a serious blood cell disorder--confusion, feeling tired or irritable, stomach pain, bloody diarrhea, vomiting;

liver problems--nausea, upper stomach pain, itching, tired feeling, loss of appetite, dark urine, clay-colored stools, jaundice (yellowing of the skin or eyes); or

severe skin reaction--fever, sore throat, swelling in your face or tongue, burning in your eyes, skin pain, followed by a red or purple skin rash that spreads (especially in the face or upper body) and causes blistering and peeling.
Common side effects may include:
This is not a complete list of side effects and others may occur. Call your doctor for medical advice about side effects. You may report side effects to FDA at 1-800-FDA-1088.
See also: Side effects (in more detail)
What other drugs will affect interferon beta-1a?
Interferon beta-1a can harm your liver. This effect is increased when you also use other medicines harmful to the liver. Many other drugs (including some over-the-counter medicines) can be harmful to the liver, and not all are listed here:
This list is not complete. Other drugs may interact with interferon beta-1a, including prescription and over-the-counter medicines, vitamins, and herbal products. Not all possible interactions are listed in this medication guide.
More about Avonex (interferon beta-1a)
Consumer resources
Other brands: Rebif, Rebif Rebidose
Professional resources
Other Formulations
Related treatment guides
Where can I get more information?
Your doctor or pharmacist can provide more information about interferon beta-1a.
Copyright 1996-2012 Cerner Multum, Inc. Version: 6.04.
Last reviewed: January 14, 2016
Date modified: February 01, 2018