The originating document has been archived. We cannot confirm the completeness, accuracy and currency of the content.
Generic Name: mesalamine (oral) (me SAL a meen)
Brand Name: Apriso, Asacol HD, Delzicol, Lialda, Pentasa
What is mesalamine oral?
Mesalamine affects a substance in the body that causes inflammation, tissue damage, and diarrhea.
Mesalamine is used to treat mild to moderate ulcerative colitis. Mesalamine is also used to prevent the symptoms of ulcerative colitis from recurring.
The Delzicol brand of mesalamine is used to treat ulcerative colitis in adults and children who are at least 5 years old. Delzicol is for use only in adults when taken to prevent recurring ulcerative colitis.
Mesalamine may also be used for purposes not listed in this medication guide.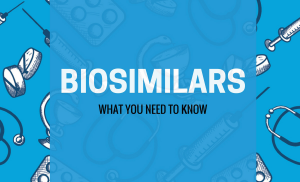 What is the most important information I should know about mesalamine oral?
Follow all directions on your medicine label and package. Tell each of your healthcare providers about all your medical conditions, allergies, and all medicines you use.
What should I discuss with my healthcare provider before taking mesalamine oral?
You should not use mesalamine if you are allergic to it, or:
if you are allergic to aspirin, sulfasalazine, or salicylates (such as Nuprin Backache Caplet, Kaopectate, KneeRelief, Pamprin Cramp Formula, Pepto-Bismol, Tricosal, Trilisate, and others).
To make sure mesalamine is safe for you, tell your doctor if you have:
a stomach condition called pyloric stenosis;

heart disease;

kidney disease;

liver disease; or

a history of blockage in your digestive tract (stomach or intestines).
It is not known whether this medicine will harm an unborn baby. Tell your doctor if you are pregnant or plan to become pregnant.
Mesalamine can pass into breast milk and may harm a nursing baby. Tell your doctor if you are breast-feeding a baby.
Do not give this medicine to a child without medical advice.
How should I take mesalamine oral?
Follow all directions on your prescription label. Do not take this medicine in larger or smaller amounts or for longer than recommended.
Take mesalamine with a full glass of water.
Lialda should be taken with a meal.
Other brands of mesalamine can be taken with or without food. Follow your doctor's instructions or the directions on your medicine label.
Do not crush, break, or chew a mesalamine tablet or capsule. Swallow the pill whole.
The extended-release capsule is specially formulated to release the medicine after it has passed through your stomach into your intestines. Breaking the pill may cause the drug to be released too early in the digestive tract.
The enteric-coated tablet has a special coating to protect your stomach. Breaking the pill could damage this coating.
Call your doctor if you find undissolved tablets in your stool.
This medicine can cause unusual results with certain medical tests. Tell any doctor who treats you that you are taking mesalamine.
Store at room temperature away from moisture and heat.
Read all patient information, medication guides, and instruction sheets provided to you. Ask your doctor or pharmacist if you have any questions.
What happens if I miss a dose?
Take the missed dose as soon as you remember. Skip the missed dose if it is almost time for your next scheduled dose. Do not take extra medicine to make up the missed dose.
What happens if I overdose?
Seek emergency medical attention or call the Poison Help line at 1-800-222-1222.
What should I avoid while taking mesalamine oral?
Follow your doctor's instructions about any restrictions on food, beverages, or activity.
Mesalamine oral side effects
Get emergency medical help if you have signs of an allergic reaction: hives; difficulty breathing; swelling of your face, lips, tongue, or throat.
Stop using mesalamine and call your doctor at once if you have:
severe stomach pain, cramping, bloody diarrhea;

fever, headache, skin rash;

chest pain, shortness of breath;

nausea, upper stomach pain, itching, loss of appetite, dark urine, clay-colored stools, jaundice (yellowing of the skin or eyes);

little or no urinating;

swelling, rapid weight gain; or

bloody or tarry stools, coughing up blood or vomit that looks like coffee grounds.
Common side effects may include:
mild stomach discomfort, gas;

headache; or

abnormal liver function tests.
This is not a complete list of side effects and others may occur. Call your doctor for medical advice about side effects. You may report side effects to FDA at 1-800-FDA-1088.
What other drugs will affect mesalamine oral?
Tell your doctor about all your current medicines and any you start or stop using, especially:
azathioprine;

mercaptopurine; or

NSAIDs (nonsteroidal anti-inflammatory drugs)--aspirin, ibuprofen (Advil, Motrin), naproxen (Aleve), celecoxib, diclofenac, indomethacin, meloxicam, and others.
This list is not complete. Other drugs may interact with mesalamine, including prescription and over-the-counter medicines, vitamins, and herbal products. Not all possible interactions are listed in this medication guide.
Where can I get more information?
Your pharmacist can provide more information about mesalamine.
Copyright 1996-2012 Cerner Multum, Inc. Version: 9.08. Revision Date: 2015-10-05, 10:15:54 AM.