Ameluz
Generic Name: aminolevulinic acid (a MEE no le vue lih nick)
Brand Name: Ameluz, Levulan Kerastick
What is Ameluz?
Ameluz causes skin cells to become more sensitive to certain types of light. Skin cells treated with this medicine will die and slough off after being exposed to a special light treatment.
Ameluz is used to treat actinic keratosis (warty overgrowths of skin) on the face and scalp. This medicine is used together with a special light treatment, also called photodynamic therapy.
Ameluz may also be used for purposes not listed in this medication guide.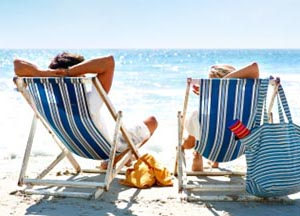 Important Information
Avoid exposure to sunlight or bright indoor light for at least 40 hours after this medicine is applied to your skin or scalp.
Before taking this medicine
You should not use Ameluz if you are allergic to it.
To make sure Ameluz is safe for you, tell your doctor if you have:
a bleeding or blood clotting disorder such as hemophilia; or

porphyria (a genetic enzyme disorder that causes symptoms affecting the skin or nervous system).
It is not known whether this medicine will harm an unborn baby. Tell your doctor if you are pregnant.
Do not breast-feed within 12 hours after you are treated with Ameluz. If you use a breast pump during this time, throw out any milk you collect. Do not feed it to your baby.
How is aminolevulinic acid given?
A healthcare provider will apply this medicine directly to the lesions on your face or scalp. You will not be allowed to apply Ameluz yourself. The face and scalp may need to be treated in separate sessions if you have actinic keratosis on both areas.
Within 3 hours after Ameluz is applied, you must return to your doctor's office to receive a special red light treatment.
After Ameluz is applied, keep the treated skin dry. Do not wash the skin while you are waiting for the light treatment.
For at least 40 hours after the medicine is applied, you will need to protect your skin from bright light. Sunscreen will not be effective enough to protect you while this medicine is on your skin or scalp. Avoid exposure to both sunlight and bright indoor light. Wear protective clothing and a wide-brimmed hat when you are outdoors. If you feel stinging or burning of the treated skin, reduce your exposure to light.
The red light has a low intensity and will not heat your skin. However, you may feel tingling, stinging, prickling, or burning of the skin where Ameluz was applied. This discomfort is usually temporary.
After light treatment you may have some redness, swelling, and scaling of your lesions and the surrounding skin. These symptoms should go away completely within 4 weeks.
Call your doctor if you have severe skin discomfort, or if you have new or worsening skin problems.
If your actinic keratosis lesions do not clear up completely, you may need to receive a second treatment with Ameluz and red light treatment. You should allow at least 8 weeks to pass between treatments.
What happens if I miss a dose?
Call your doctor for instructions if you cannot return for the red light treatment within the recommended 3 hours after Ameluz was applied. The timing of this medicine and light treatment is extremely important to the success of your treatment.
You may need to reschedule your light treatment appointment if you cannot receive it at the correct time after Ameluz was applied.
What happens if I overdose?
Since this medicine is applied by a healthcare professional in a medical setting, an overdose is unlikely to occur.
What should I avoid while using Ameluz?
Avoid exposure to sunlight or bright indoor light for at least 40 hours after Ameluz is applied to your skin or scalp. Wear a hat and clothing that covers your skin. Even if you miss your red light treatment appointment, you must continue to avoid bright light for 40 hours.
Avoid using other medications on the areas treated with Ameluz unless your doctor tells you to.
Ameluz side effects
Get emergency medical help if you have signs of an allergic reaction: hives; difficult breathing; swelling of your face, lips, tongue, or throat.
Call your doctor at once if you have severe stinging or burning that lasts longer than 4 weeks.
Common side effects may include:
redness or swelling of treated skin;

itching, stinging, tingling, or prickly feeling;

scaling or crusting of the skin; or

changes in the color of treated skin.
This is not a complete list of side effects and others may occur. Call your doctor for medical advice about side effects. You may report side effects to FDA at 1-800-FDA-1088.
See also: Side effects (in more detail)
What other drugs will affect Ameluz?
Tell your doctor about all your current medicines and any you start or stop using, especially:
an antibiotic or sulfa drug;

a diuretic or "water pill";

antipsychotic medication; or

an oral diabetes medicine.
This list is not complete. Other drugs may interact with aminolevulinic acid, including prescription and over-the-counter medicines, vitamins, and herbal products. Not all possible interactions are listed in this medication guide.
More about Ameluz (aminolevulinic acid topical)
Consumer resources
Other brands: Levulan Kerastick
Professional resources
Related treatment guides
Where can I get more information?
Your doctor can provide more information about Ameluz.
Copyright 1996-2012 Cerner Multum, Inc. Version: 3.02.
Last reviewed: May 20, 2016
Date modified: March 06, 2018