The originating document has been archived. We cannot confirm the completeness, accuracy and currency of the content.
Altaryl
Generic Name: diphenhydramine (DYE fen HYE dra meen)
Brand Name: Allergy Relief (Diphenhydramine HCl), Allermax, Banophen, Benadryl, Compoz Nighttime Sleep Aid, Diphedryl, Diphenhist, Dytuss, Nytol QuickCaps, PediaCare Children's Allergy, Scot-Tussin Allergy Relief Formula, Silphen Cough, Simply Sleep, Sleepinal, Sominex, Theraflu Thin Strips Multi Symptom, Tranquil, Triaminic Thin Strips Allergy, Twilite, Unisom Sleepgels Maximum Strength, Valu-Dryl, Z-Sleep, ZzzQuil
Medically reviewed on April 17, 2017
What is Altaryl (diphenhydramine)?
Diphenhydramine is an antihistamine that reduces the effects of natural chemical histamine in the body. Histamine can produce symptoms of sneezing, itching, watery eyes, and runny nose.
Diphenhydramine is used to treat sneezing, runny nose, watery eyes, hives, skin rash, itching, and other cold or allergy symptoms.
Diphenhydramine is also used to treat motion sickness, to induce sleep, and to treat certain symptoms of Parkinson's disease.
Diphenhydramine may also be used for purposes not listed in this medication guide.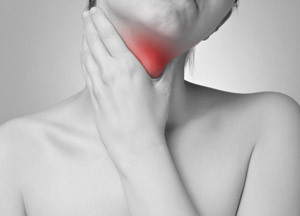 What is the most important information I should know about Altaryl (diphenhydramine)?
Do not give this medication to a child younger than 2 years old. Always ask a doctor before giving a cough or cold medicine to a child. Death can occur from the misuse of cough and cold medicines in very young children.
What should I discuss with my healthcare provider before taking Altaryl (diphenhydramine)?
You should not use diphenhydramine if you are allergic to it.
Ask a doctor or pharmacist if it is safe for you to take this medicine if you have other medical conditions, especially:
blockage in your digestive tract (stomach or intestines);

bladder obstruction or other urination problems;

a colostomy or ileostomy;

liver or kidney disease;

asthma, chronic obstructive pulmonary disease (COPD), or other breathing disorder;

cough with mucus, or cough caused by smoking, emphysema, or chronic bronchitis;

heart disease, low blood pressure;

glaucoma;

a thyroid disorder; or

if you take potassium (Cytra, Epiklor, K-Lyte, K-Phos, Kaon, Klor-Con, Polycitra, Urocit-K).
FDA pregnancy category B. Diphenhydramine is not expected to harm an unborn baby. Do not use this medicine without a doctor's advice if you are pregnant.
Diphenhydramine can pass into breast milk and may harm a nursing baby. You should not breast-feed while using this medicine.
Older adults may be more likely to have side effects from this medicine.
How should I take Altaryl (diphenhydramine)?
Use exactly as directed on the label, or as prescribed by your doctor. Do not use in larger or smaller amounts or for longer than recommended. Cold or allergy medicine is usually taken only for a short time until your symptoms clear up.
Do not give this medication to a child younger than 2 years old. Always ask a doctor before giving a cough or cold medicine to a child. Death can occur from the misuse of cough and cold medicines in very young children.
Measure liquid medicine with a special dose-measuring spoon or medicine cup. If you do not have a dose-measuring device, ask your pharmacist for one.
For motion sickness, take diphenhydramine 30 minutes before you will be in a situation that causes you motion sickness (such as a long car ride, airplane or boat travel, amusement park rides, etc). Continue taking diphenhydramine with meals and at bedtime for the rest of the time you will be in a motion-sickness situation.
As a sleep aid, take diphenhydramine within 30 minutes before bedtime.
Call your doctor if your symptoms do not improve after 7 days of treatment, or if you have a fever with a headache, cough, or skin rash.
This medication can affect the results of allergy skin tests. Tell any doctor who treats you that you are using diphenhydramine.
Store at room temperature away from moisture and heat.
What happens if I miss a dose?
Since diphenhydramine is used when needed, you may not be on a dosing schedule. If you are on a schedule, use the missed dose as soon as you remember. Skip the missed dose if it is almost time for your next scheduled dose. Do not use extra medicine to make up the missed dose.
What happens if I overdose?
Seek emergency medical attention or call the Poison Help line at 1-800-222-1222.
What should I avoid while taking Altaryl (diphenhydramine)?
This medication may cause blurred vision and may impair your thinking or reactions. Be careful if you drive or do anything that requires you to be alert and able to see clearly.
Drinking alcohol can increase certain side effects of diphenhydramine.
Ask a doctor or pharmacist before using any other cold, cough, allergy, or sleep medicine. Antihistamines are contained in many combination medicines. Taking certain products together can cause you to get too much of this type of medicine. Check the label to see if a medicine contains an antihistamine.
Altaryl (diphenhydramine) side effects
Get emergency medical help if you have any of these signs of an allergic reaction: hives; difficult breathing; swelling of your face, lips, tongue, or throat.
Stop using diphenhydramine and call your doctor at once if you have:
pounding heartbeats or fluttering in your chest;

painful or difficult urination;

little or no urinating;

confusion, feeling like you might pass out; or

tightness in your neck or jaw, uncontrollable movements of your tongue.
Common side effects may include:
dizziness, drowsiness, loss of coordination;

dry mouth, nose, or throat;

constipation, upset stomach;

dry eyes, blurred vision; or

day-time drowsiness or "hangover" feeling after night-time use.
This is not a complete list of side effects and others may occur. Call your doctor for medical advice about side effects. You may report side effects to FDA at 1-800-FDA-1088.
See also: Side effects (in more detail)
What other drugs will affect Altaryl (diphenhydramine)?
Ask a doctor or pharmacist before using this medicine if you are also using any other drugs, including prescription and over-the-counter medicines, vitamins, and herbal products. Some medicines can cause unwanted or dangerous effects when used together. Not all possible interactions are listed in this medication guide.
Taking this medicine with other drugs that make you sleepy or slow your breathing can worsen these effects. Ask your doctor before taking diphenhydramine with a sleeping pill, narcotic pain medicine, muscle relaxer, or medicine for anxiety, depression, or seizures.
Further information
Remember, keep this and all other medicines out of the reach of children, never share your medicines with others, and use this medication only for the indication prescribed.
Always consult your healthcare provider to ensure the information displayed on this page applies to your personal circumstances.
Copyright 1996-2012 Cerner Multum, Inc. Version: 5.05. Revision Date: 2013-11-19, 10:04:22 AM.