The originating document has been archived. We cannot confirm the completeness, accuracy and currency of the content.
Abbokinase
Generic Name: urokinase (URE oh KYE nase)
Brand Name: Kinlytic
What is Abbokinase (urokinase)?
Urokinase is a man-made product developed using a protein that occurs naturally in the kidneys. Urokinase is a thrombolytic agent that works by dissolving blood clots.
Urokinase is used to treat blood clots in the lungs.
Urokinase may also be used for purposes not listed in this medication guide.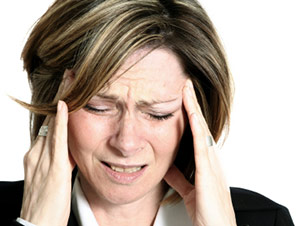 What is the most important information I should know about Abbokinase (urokinase)?
You should not use this medication if you have internal bleeding, a brain tumor or aneurysm, hemophilia or other bleeding disorder, arterial hypertension, or if you have recently had a stroke, brain or spinal surgery, or medical emergency requiring CPR (cardiopulmonary resuscitation).
What should I discuss with my health care provider before I receive Abbokinase (urokinase)?
You should not use this medication if you are allergic to urokinase, or if you have:
internal bleeding;

a brain tumor;

a brain aneurysm (dilated blood vessel);

a bleeding or blood clotting disorder (such as hemophilia);

a condition called arterial hypertension;

if you have had a recent medical emergency requiring CPR (cardiopulmonary resuscitation);

if you have had a stroke, brain surgery, or spinal surgery within in the past 2 months.
To make sure urokinase is safe for you, tell your doctor if you have:
a history of stroke;

severe liver or kidney disease;

eye problems caused by diabetes;

an infection of the lining of your heart (also called bacterial endocarditis);

a blood clot of your heart;

a recent history of stomach or intestinal bleeding;

if you are pregnant or have had a baby within the past 10 days; or

if you have had surgery or an organ transplant within the past 10 days.
FDA pregnancy category B. Urokinase is not expected to be harmful to an unborn baby. However, your doctor should know if you are pregnant before you receive this medication.
It is not known whether urokinase passes into breast milk or if it could harm a nursing baby. Tell your doctor if you are breast-feeding a baby.
Urokinase is made from human kidney cells and albumin (part of the blood) which may contain viruses and other infectious agents. Donated plasma is tested and treated to reduce the risk of it containing infectious agents, but there is still a small possibility it could transmit disease. Talk with your doctor about the risks and benefits of using this medication.
How is urokinase given?
Urokinase is given as an injection through a needle placed into a vein. You will receive this injection in a clinic or hospital setting.
Urokinase is given slowly, usually over a period of 12 hours, using a continuous infusion pump.
Your breathing, blood pressure, oxygen levels, and other vital signs will be watched closely while you are receiving urokinase.
What happens if I miss a dose?
Because you will receive urokinase in a clinical setting, you are not likely to miss a dose.
What happens if I overdose?
Since this medication is given by a healthcare professional in a medical setting, an overdose is unlikely to occur.
What should I avoid while receiving Abbokinase (urokinase)?
Avoid taking aspirin or ibuprofen (Motrin, Advil) to treat a fever shortly after you have received urokinase. These medications can increase your risk of bleeding. Ask your doctor about other methods of treating a fever.
Avoid activities that may increase your risk of bleeding or injury. Use extra care to prevent bleeding while shaving or brushing your teeth.
Abbokinase (urokinase) side effects
Get emergency medical help if you have any of these signs of an allergic reaction: hives; difficult breathing; swelling of your face, lips, tongue, or throat.
Urokinase increases your risk of bleeding, which can be severe or life-threatening. Call your doctor or seek emergency medical attention if you have bleeding that will not stop. Bleeding may occur from a surgical incision, or from the skin where a needle was inserted during a blood test or while receiving injectable medication. You may also have bleeding on the inside of your body, such as in your stomach or intestines, kidneys or bladder, brain, or within the muscles.
Call your doctor at once if you have signs of bleeding inside your body, such as:
easy bruising or bleeding (nosebleeds, bleeding gums, bleeding from a wound, incision, catheter, or needle injection);

bloody or tarry stools, coughing up blood or vomit that looks like coffee grounds;

red or pink urine; or

sudden numbness or weakness (especially on one side of the body), sudden severe headache, slurred speech, problems with vision or balance.
Also call your doctor at once if you have:
chest pain or heavy feeling, pain spreading to the jaw or shoulder, nausea, sweating, general ill feeling;

fever, chills, flu symptoms, nausea, vomiting, back pain, or stomach pain;

swelling, rapid weight gain, little or no urinating;

red or purple discoloration of fingers or toes;

weak or shallow breathing, blue-colored lips or fingernails;

dangerously high blood pressure (severe headache, blurred vision, buzzing in your ears, anxiety, confusion, chest pain, shortness of breath, uneven heartbeats, seizure); or

pancreatitis (severe pain in your upper stomach spreading to your back, nausea and vomiting, fast heart rate).
This is not a complete list of side effects and others may occur. Call your doctor for medical advice about side effects. You may report side effects to FDA at 1-800-FDA-1088.
See also: Side effects (in more detail)
What other drugs will affect Abbokinase (urokinase)?
Tell your doctor about all medicines you use, and those you start or stop using during your treatment with urokinase, especially:
NSAIDs (nonsteroidal anti-inflammatory drugs)--aspirin, ibuprofen (Advil, Motrin), naproxen (Aleve), celecoxib, diclofenac, indomethacin, meloxicam, and others; or

medication used to prevent blood clots--dabigatran, dalteparin, desirudin, enoxaparin, fondaparinux, tinzaparin, warfarin, Coumadin.
This list is not complete. Other drugs may interact with urokinase, including prescription and over-the-counter medicines, vitamins, and herbal products. Not all possible interactions are listed in this medication guide.
More about Abbokinase (urokinase)
Consumer resources
Other brands: Kinlytic
Professional resources
Related treatment guides
Where can I get more information?
Your doctor or pharmacist can provide more information about urokinase.
Copyright 1996-2012 Cerner Multum, Inc. Version: 2.02. Revision Date: 2014-04-13, 8:32:56 PM.