Thrombate III
Generic Name: Antithrombin III (Human)
Class: Anticoagulants, Miscellaneous
VA Class: BL500
CAS Number: 52014-67-2

Introduction
Anticoagulant; naturally occurring plasma thrombin inhibitor.1 4 6 9 14 16 17 18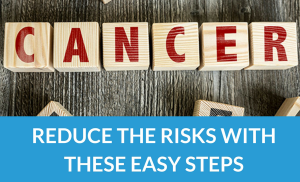 Uses for Thrombate III
Congenital Antithrombin III Deficiency
Short-term replacement therapy for prevention or treatment of thromboembolism in selected patients with congenital antithrombin III deficiency at high risk for thromboembolism (i.e., those undergoing surgical or obstetrical procedures) or those with thromboembolism.1 3 4 5 6 9 Has been designated an orphan drug by FDA for this use.2
Confirm congenital antithrombin III deficiency based on clear family history of venous thrombosis and decreased endogenous plasma antithrombin III concentrations;1 6 exclude acquired antithrombin III deficiency.1
Thromboprophylaxis (e.g., with unfractionated heparin, low molecular weight heparin) throughout pregnancy recommended by the American College of Chest Physicians (ACCP) and other clinicians in women with congenital antithrombin III deficiency.4 8 10 12 14 17 ACCP and other clinicians recommend discontinuance of heparin or low molecular weight heparin thromboprophylaxis prior to labor followed by postpartum anticoagulation with warfarin.4 8 10 14 17 Follow-up replacement therapy with antithrombin III in women with congenital deficiency suggested by some clinicians, initiated prior to or on day of delivery and continued postpartum.4 6 9 10 14 19 Has been used in combination with unfractionated heparin after delivery in such patients.5
Management of venous thromboembolism in patients with congenital antithrombin III deficiency generally similar to that in other patients (i.e., conventional anticoagulation with unfractionated heparin, low molecular weight heparin, or fondaparinux followed by warfarin).6 7 9 10 12 13 14 17 18 19 Short-term therapy with antithrombin III suggested by some clinicians when unacceptable risks of bleeding exist with conventional anticoagulation.12 14
Role of antithrombin III as adjunctive therapy to unfractionated heparin in patients with congenital antithrombin III deficiency and thromboembolism not clearly defined.12 (See Interactions.) Used to overcome unfractionated heparin resistance (e.g., IV heparin dosage >35,000–40,000 units daily required to achieve aPTT ≥1.5 times control value)5 in such patients.1 3 4 5 9 12 14 18 19 21 Use of antithrombin III also suggested by some clinicians in patients with severe thrombosis or breakthrough thrombosis despite anticoagulation.3 12 14
Has been used in a limited number of neonates† with congenital antithrombin III deficiency.5 (See Pediatric Use under Cautions.)
Thrombate III Dosage and Administration
General
Monitor antithrombin III concentrations periodically to individualize dosage and assess response to therapy.1 (See Laboratory Monitoring under Cautions.)

Suggested dosage recommendations are general guidelines.1

Individualize dosage and duration of therapy based on clinical situation (e.g., indication for treatment, patient's clinical condition and past history, type and extent of surgery or obstetrical procedure), clinical judgment, response to therapy, actual antithrombin III plasma concentrations achieved, and desired plasma concentrations.1
Administration
IV Administration
For solution and drug compatibility information, see Compatibility under Stability.
Prior to administration, allow reconstituted solution to warm to room temperature.1
Administer by IV infusion over 10–20 minutes.1
Reconstitution
Prior to reconstitution, allow manufacturer-supplied diluent to warm to room temperature.1
Reconstitute lyophilized powder with diluent provided by manufacturer.1 Use strict aseptic technique since drug contains no preservative.1
Reconstitute single-use vials of lyophilized powder by adding 10 or 20 mL of sterile water for injection without preservatives to vial containing approximately 500 or 1000 units of drug, respectively, using transfer needle provided by manufacturer.1 Direct stream of diluent at 45-degree angle against side of vial to minimize foaming.1
Gently swirl to avoid foam formation and dissolve powder completely.1
Withdraw reconstituted solution from vial(s) using filter needle provided by manufacturer.1 Before administration, remove filter needle and attach injection or butterfly needle.1
Rate of Administration
Individualize infusion rates based on patient response.1 Administration of entire dose in 10–20 minutes usually well tolerated.1
Dosage
Potency expressed in international units (units) as tested against activity of WHO reference standard.1 One unit approximately equivalent to amount of antithrombin III (mg) in 1 mL of pooled human plasma from healthy donors.12 16 23 Specific activity of antithrombin III is 6.9–9 units of antithrombin III per mg of protein.23
Number of units of antithrombin III indicated on label of each vial.1 23
Use clinical response and laboratory tests to guide dosage calculations.1 (See Laboratory Monitoring under Cautions.)
Determine preinfusion (baseline) antithrombin III concentration and calculate initial (loading) dosage using following formula:1 4
Initial Dose (units) = (desired antithrombin III concentration − baseline antithrombin III concentration [% of normal] × wt (in kg) ÷ 1.4
Formula based on expected incremental in vivo recovery (increase) of antithrombin III concentrations above baseline values of 1.4% for each unit/kg administered (functional activity).1
For example, to increase antithrombin III plasma concentrations to 120% of normal from a baseline antithrombin III plasma concentration of 57% of normal, the total initial dose of antithrombin III for a 70-kg adult would be 3150 units.1
Following initial dose, subsequent dose based on recovery (increase) of antithrombin III plasma concentrations resulting from initial dose.1 Base adjustments of maintenance dosage and/or dosage interval on actual antithrombin III plasma concentrations achieved.1
Adults
Antithrombin III Deficiency
IV Infusion
Initial (loading) dose: Administer appropriate dose to increase plasma antithrombin III concentration to a suggested level of 120% of normal using above formula.1
Following initial dose, determine plasma antithrombin III concentrations 20 minutes postinfusion (peak concentration), 12 hours after administration, and before next infusion (trough concentration) to ensure plasma antithrombin III concentrations >80% of normal.1 4 If plasma antithrombin III concentration at 12 hours <80% of normal, administer additional antithrombin III (using the same formula used to calculate the initial dose)23 to achieve plasma concentration >80% of normal.4 23
Maintenance dosage: Determine preinfusion (trough) and peak postinfusion antithrombin III concentrations and administer additional doses of antithrombin III at appropriate intervals (e.g., every 24 hours) until peak and trough concentrations are maintained within therapeutic range (i.e., steady state), generally 80–120% of normal.1 4
In general, approximately 60% of initial loading dose every 24 hours required to maintain steady-state plasma antithrombin III concentrations within 80–120% of normal.1 4 (See Laboratory Monitoring under Cautions.)
Continue therapy for 2–8 days following thromboembolism or surgical or obstetric procedure, depending on clinical situation.1 4 (See General under Dosage and Administration.)
Special Populations
Increased clearance with certain conditions or concurrent therapy (e.g., hemorrhage, acute thrombosis, surgery, pregnancy, concurrent IV heparin therapy); more frequent administration may be required.1 4 6 18
Cautions for Thrombate III
Contraindications
Warnings/Precautions
Warnings
Risk of Transmissible Agents in Plasma-derived Preparations
Potential vehicle for transmission of human viruses (e.g., hepatitis C virus [HCV], hepatitis B virus [HBV], HIV) or other infectious agents.1 5 9
Despite application of a number of viral elimination/reduction steps (e.g., heat treatment in solution, Cohn cold ethanol precipitation, screening for certain viruses) to prevent transmission of infectious agents, risk of transmission still remains.1 5
Weigh risk of viral infection against benefits of therapy.1 5
Report all infections thought possibly to have been transmitted by antithrombin III preparation to manufacturer at 800-520-2807.1
Risk of Creutzfeldt-Jakob Disease
May carry a risk of transmitting causative agent of Creutzfeldt-Jakob disease (CJD).1
Fractionation procedure decreases infectivity of intentionally added, experimental agent of transmissible spongiform encephalopathy (TSE), a model for CJD and variant CJD (vCJD) agents.1 Provides reasonable assurance of removal of low concentrations of CJD or vCJD agents during manufacturing process.1
Potentiation of Anticoagulant Effect
Enhanced anticoagulant effect with concurrent heparin; reduced heparin dosage recommended during concurrent therapy.1 (See Interactions.)
General Precautions
Laboratory Monitoring
Prior to therapy, confirm congenital antithrombin III deficiency based on clear family history of venous thrombosis and decreased endogenous plasma antithrombin III concentrations determined by amidolytic assays with chromogenic substrates, clotting assays, or immunoassays (e.g., crossed immunoelectrophoresis).1 9 10 17 Immunoassays may not detect all congenital antithrombin III deficiencies.1 12
Investigations to determine possible thrombophilia should not be performed after a recent thromboembolic event or during anticoagulant therapy since antithrombin III concentrations are reduced in these circumstances.6 (See Special Populations under Pharmacokinetics.)
Monitoring of antithrombin III concentrations critical for adjusting dosage and ensuring adequate therapeutic response.1 18 (See Antithrombin III Deficiency under Dosage and Administration.)
More frequent monitoring necessary in patients with increased clearance of antithrombin III (e.g., hemorrhage, acute thrombosis, concurrent IV heparin therapy, surgery).1 5 (See Special Populations under Pharmacokinetics.)
Determination of antithrombin III concentrations immediately after birth recommended in neonates of parents with congenital antithrombin III deficiency.1 (See Pediatric Use under Cautions.)
Specific Populations
Pregnancy
Category B.1
Pediatric Use
Safety and efficacy of antithrombin III not established in pediatric patients younger than 16 years of age.1 23
Fatal thromboembolism (e.g., aortic thrombi) reported in neonates born to women with congenital antithrombin III deficiency.1 5 Determine antithrombin III concentrations immediately after birth in neonates of parents with congenital antithrombin III deficiency.1
Plasma antithrombin III concentrations in healthy full-term neonates or healthy premature neonates average approximately 60 or 35%, respectively, of those in healthy adults.1 5 23 Low antithrombin III plasma concentrations, especially in premature neonates, do not necessarily indicate congenital deficiency.1
Manufacturer and some clinicians recommend consultation with an expert on coagulation disorders regarding testing and treatment of neonates with suspected congenital antithrombin III deficiency.1
Common Adverse Effects
Dizziness,1 4 chest tightness,1 4 nausea,1 foul taste,1 4 chills,1 cramps,1 4 shortness of breath,1 4 chest pain,1 film over eye,1 lightheadedness,1 3 4 bowel fullness,1 hives,1 4 fever,1 4 oozing,1 hematoma formation.1
Interactions for Thrombate III
Specific Drugs
Drug

Interaction

Comments

Heparin

Enhanced anticoagulant effect; increased risk of bleeding complications1 5

Decreases half-life of antithrombin III1 5 9 16 18

Reduce heparin dosage during concurrent treatment1 4
Thrombate III Pharmacokinetics
Absorption
Plasma Concentrations
Therapeutic target plasma concentrations in patients with congenital antithrombin III deficiency range from 80–120% of values in healthy adults.1 18 23 (See Dosage under Dosage and Administration.) At plasma concentrations ≤70% of normal, increased thrombin generation.4 Supraphysiologic plasma concentrations (e.g., 150–200% of normal) have increased bleeding risk in patients with sepsis and disseminated intravascular coagulation†;11 not known whether supraphysiologic concentrations increase bleeding risk in patients with congenital antithrombin III deficiency.11 23
Distribution
Extent
Distributed into plasma (39%), extravascular space (49%), and vascular endothelial cells (11%).9 11 16
Elimination
Metabolism
<5% metabolized to low molecular weight breakdown products.16
Elimination Route
Complexes of antithrombin III with thrombin or other proteinases cleared principally by liver6 9 and excreted in urine.15 16
Half-life
Biphasic; terminal half-life is approximately 2.5–4.8 days.1 3 4 5 9 11 16 18
Special Populations
Decreased half-life associated with hemorrhage, acute thrombosis, pregnancy, surgery, or concurrent IV heparin therapy.1 4 5 9 16 18 (See Special Populations under Dosage and Administration.)
Stability
Storage
Parenteral
Powder for Injection
2–8°C; protect from freezing as diluent vial may break.1
Reconstituted solutions contain no preservative; use ≤3 hours after reconstitution and do not refrigerate.1
Compatibility
For information on systemic interactions resulting from concomitant use, see Interactions.
Parenteral
Once reconstituted, do not mix with other agents or diluents.1
Actions
Neutralizes serine proteinases such as thrombin, plasmin, and activated coagulation factors IX, X, XI, and XII.1 4 5 6 9 10 14 16 17 18

Principally neutralizes thrombin and activated coagulation factor X (Xa).14 Neutralization of factor Xa prevents thrombin generation (e.g., decreased formation of prothrombin fragment 1.2 [F1 and F2]).4 9 22 Neutralization of thrombin prevents conversion of fibrinogen to fibrin.9 22

Slowly and irreversibly complexes stoichiometrically with these coagulation factors; such reactions are rapid in presence of endogenous heparin-like proteoglycans or exogenous heparin.1 4 5 9 10 14 16 17 18

Inhibits thrombus formation1 3 4 9 and may prevent extension of existing thrombi.4 9
Advice to Patients
Importance of informing patients with congenital antithrombin III deficiency about inheritance of disease.1 12 17

Risk of thrombosis associated with pregnancy and surgery in patients with congenital antithrombin III deficiency.1 12 17

Importance of patients understanding potential risks of therapy, including possible transmission of infectious agents.1

Importance of women informing clinicians if they are or plan to become pregnant or plan to breast-feed.1 17

Importance of informing clinicians of existing or contemplated concomitant therapy, including prescription and OTC drugs, as well as any concomitant illnesses.1

Importance of informing patients of other important precautionary information.1 (See Cautions.)
Preparations
Excipients in commercially available drug preparations may have clinically important effects in some individuals; consult specific product labeling for details.
Please refer to the ASHP Drug Shortages Resource Center for information on shortages of one or more of these preparations.
Antithrombin III

| Routes | Dosage Forms | Strengths | Brand Names | Manufacturer |
| --- | --- | --- | --- | --- |
| Parenteral | For injection, for IV infusion | number of units indicated on label | Thrombate III (heat-treated, wet method; cold ethanol precipitation; with sterile water for injection diluent, double-ended transfer needle, filter needle) | Talecris Biotherapeutics |
AHFS DI Essentials. © Copyright 2018, Selected Revisions June 1, 2008. American Society of Health-System Pharmacists, Inc., 4500 East-West Highway, Suite 900, Bethesda, Maryland 20814.
† Use is not currently included in the labeling approved by the US Food and Drug Administration.
References
1. Talecris Biotherapeutics. Thrombate III (antithrombin III) injection prescribing information. Research Triangle Park, NC; 2006 Dec.
2. Food and Drug Administration. List of orphan designations and approvals. Rockville, MD; 2007 Oct 4. From FDA website (http://www.fda.gov/ForIndustry/DevelopingProductsforRareDiseasesConditions/HowtoapplyforOrphanProductDesignation/default.htm). Accessed 2007 Oct 15.
3. Menache D, O'Malley JP, Schorr JB et al. Evaluation of the safety, recovery, half-life, and clinical efficacy of antithrombin III (human) in patients with hereditary antithrombin III deficiency. Blood. 1990; 75:33-9. [PubMed 2403821]
4. Schwartz RS, Bauer KA, Rosenberg RD et al. Clinical experience with antithrombin III concentrate in treatment of congenital and acquired deficiency of antithrombin. Am J Med. 1989; 87:53-60S.
5. Lechner K, Kyrle PA. Antithrombin III concentrates — Are they clinically useful? Thromb Haemost. 1995; 73:340-8.
6. Cavenagh JD, Colvin BT. Guidelines for the management of thrombophilia. Postgrad Med J. 1996; 72:87-94. [PubMed 8871458]
7. Buller HR, Agnelli G, Hull RD et al. Antithrombotic therapy for venous thromboembolic disease: The Seventh ACCP Conference on Antithrombotic and Thrombolytic Therapy. Chest. 2004; 126 (Suppl):401S-28S. [PubMed 15383479]
8. Bates SM, Greer I, Hirsch J. Use of antithrombotic agents during pregnancy: The Seventh ACCP Conference on Antithrombotic and Thrombolytic Therapy. Chest. 2004; 126 (Suppl):627S-44S. [PubMed 15383488]
9. Menache D, Grossman BJ, Jackson CM. Antithrombin III: physiology, deficiency, and replacement therapy. Transfusion. 1992; 32:580-8. [PubMed 1502714]
10. Nicolaides AN, Breddin HK, Carpenter P et al. Thrombophilia and venous thromboembolism. International consensus statement. Guidelines according to scientific evidence. Int Angiol. 2005; 24:1-26. [PubMed 15876995]
11. Aibiki M, Fukuoka N, Nishiyama T et al. Differences in antithrombin III activities by administration method in critical patients with disseminated intravascular coagulation: a pharmacokinetic study. Shock. 2007; 28:141-7. [PubMed 17515857]
12. Lane DA, ManNucci PM, Bauer KA et al. Inherited thrombophilia: Part 2. Thromb Haemost. 1996; 76:824-34. [PubMed 8971998]
13. Geerts W, Pineo GF, Heit JA et al. Prevention of venous thromboembolism. The Seventh ACCP Conference on Antithrombotic and Thrombolytic Therapy. Chest. 2004; 126 (Suppl):338S-400S. [PubMed 15383478]
14. Maclean PS, Tait RC. Hereditary and acquired antithrombin III deficiency: epidemiology, pathogenesis and treatment options. Drugs. 2007; 67:1429-40. [PubMed 17600391]
15. Chan V, Yeung CK, Chan TK. Antithrombin III and fibrinogen degradation product (fragment E) in diabetic nephropathy. J Clin Pathol. 1982; 82:35:661-6.
16. Collen D, De Cock F, Holmer E et al. Metabolism of antithrombin III (heparin cofactor) in man: effects of venous thrombosis and of heparin administration. Eur J Clin Invest. 1977; 7:27–35. [PubMed 65284]
17. Walker ID, Greaves M, Preston FE. Guideline: investigation and management of heritable thrombophilia. Br J Haematol. 2001; 114:512-28. [PubMed 11552975]
18. Kohler M. Antithrombin (AT) substitution: sense or nonsense? Anaesthesia. 1998; 53 (Suppl 2):52-4.
19. Schulman S, Tengborn L. Treatment of venous thromboembolism in patients with congenital deficiency of antithrombin III. Thromb Haemost. 1992; 68:634-6. [PubMed 1287876]
20. AHFS drug information 2007. McEvoy GK, ed. Heparin. Bethesda, MD: American Society of Health-System Pharmacists; 2007:1458-71.
21. Hirsh J, Raschke R. Heparin and low-molecular weight heparin: The Seventh ACCP Conference on Antithrombotic and Thrombolytic Therapy. Chest. 2004; 126:188S-203S. [PubMed 15383472]
22. Brummel-Ziedins K, Orfeo T, Jenny NS et al. Blood coagulation and fibrinolysis. In: Greer JP, Rodgers GM, Foerster J et al, eds. Wintrobe's clinical hematology. 11th ed. Philadelphia: Lippincott Williams & Wilkins; 2004:677-774.
23. Talecris Biotherapeutics, Research Triangle Park, NC: Personal communication.
More about Thrombate III (antithrombin iii)
Consumer resources
Professional resources
Related treatment guides