Sklice topical
Generic Name: Ivermectin topical
Class: Scabicides and Pediculicides
VA Class: AP300
Chemical Name: A mixture of Ivermectin Component B1a (2aE,4E,8E) - (5′S,6S,6′R,7S,11R,13R,15S,17aR,20R,20aR,20bS) - 6′ - (S) - sec - butyl - 3′,4′,5′,6,6′,7,10,11,14,15,17a,20,20a,20b - tetradecahydro - 20,20b - dihydroxy - 5′,6,8,19 - tetramethyl - 17 - oxospiro[11,15 - methano - 2H,13H,17H - furo[4,3,2 - pq][2,6] - benzodioxacyclooctadecin - 13,2′ - [2H]pyran] - 7 - yl - 2,6 - dideoxy - 4 - O - (2,6 - dideoxy - 3 - O - methyl - α - l - arabino - hexopyranosyl) - 3 - O - methyl - α - l - arabino - hexopyranoside) and Ivermectin Component B1b (2aE,4E,8E) - (5′S,6S,6′R,7S,11R,13R,15S,17aR,20R,20aR,20bS) - 3′,4′,5′,6,6′,7,10,11,14,15,17a,20,20a,20b - tetradecahydro - 20,20b - dihydroxy - 6′ - isopropyl - 5′,6,8,19 - tetramethyl - 17 - oxospiro[11,15 - methano - 2H,13H,17H - furo[4,3,2 - pq][2,6] - benzodioxacyclooctadecin - 13,2′ - [2H]pyran] - 7 - yl - 2,6 - dideoxy - 4 - O - (2,6 - dideoxy - 3 - O - methyl - α - l - arabino - hexopyranosyl) - 3 - O - methyl - α - l - arabino - hexopyranoside)
Molecular Formula: A mixture of Ivermectin Component B1a (C48H74O14) and Ivermectin Component B1b (C47H72O14)
CAS Number: 70288-86-7

Introduction
Pediculicide;1 avermectin derivative.1 5 6 7
Uses for Sklice
Pediculosis
Topical treatment of pediculosis capitis (head lice infestation) in adults and children ≥6 months of age.1 2 15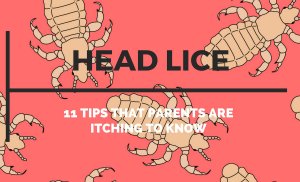 AAP and others usually recommend topical treatment with OTC preparation of permethrin 1% or pyrethrins with piperonyl butoxide for initial treatment; other topical pediculicides (e.g., malathion 0.5%, benzyl alcohol 5%, spinosad 0.9%) recommended if OTC preparations ineffective or permethrin or pyrethrin resistance suspected.3 15 16 Oral ivermectin recommended as an alternative for infestations not responding to or resistant to topical agents.15 16 17
Sklice Dosage and Administration
General
Measures to Avoid Reinfestation and Transmission of Lice
Administration
Topical Administration
Apply topically to scalp and hair as 0.5% lotion.1
For external use only.1 Do not administer orally or intravaginally; do not apply topically to eyes.1
Apply to dry scalp and hair in amount sufficient to thoroughly coat hair and scalp.1 Leave lotion on hair and scalp for 10 minutes, then thoroughly rinse off with warm (not hot) water.1 3 Minimize exposing other areas of skin by performing rinse at a sink (rather than in shower or bath).3
Avoid contact with eyes.1 If contact with eyes occurs, immediately flush with water.1
Available in single-use tube; discard any unused portion.1
Supervise pediatric patients during lotion application; an adult should apply and rinse the lotion for the child.1 (See Inadvertent Ingestion in Pediatric Patients under Cautions.)
Wash hands after applying the lotion.1
Dosage
Pediatric Patients
Pediculosis
Pediculosis Capitis (Head Lice Infestation)
Topical
Infants and children ≥6 months of age: Manufacturer recommends single application.1
Apply to dry hair and scalp in an amount sufficient to completely coat hair and scalp.1 After 10 minutes, thoroughly rinse lotion off with water.1 (See Administration under Dosage and Administration.)
Adults
Pediculosis
Pediculosis Capitis (Head Lice Infestation)
Topical
Manufacturer recommends single application.1
Apply to dry hair and scalp in an amount sufficient to completely coat hair and scalp.1 After 10 minutes, thoroughly rinse lotion off with water.1 (See Administration under Dosage and Administration.)
Prescribing Limits
Pediatric Patients
Pediculosis
Pediculosis Capitis (Head Lice Infestation)
Topical
Infants and children ≥6 months of age: Do not exceed single tube of lotion (120 mL).1
Adults
Pediculosis
Pediculosis Capitis (Head Lice Infestation)
Topical
Do not exceed single tube of lotion (120 mL).1
Special Populations
No special population dosage recommendations.1
Cautions for Sklice
Contraindications
Warnings/Precautions
Inadvertent Ingestion in Pediatric Patients
To prevent ingestion in pediatric patients, use only under direct supervision of an adult.1 (See Pediatric Use under Cautions.)
Specific Populations
Pregnancy
Category C.1
Lactation
Not known whether distributed into milk after topical application.1 Use with caution in nursing women.1
Pediatric Use
Safety and efficacy not established in infants <6 months of age;1 greater skin surface area to body mass ratio and potentially immature skin barrier in this age group may increase systemic absorption and toxicity.1 Use only in infants and children ≥6 months of age.1
Keep out of the reach of children;1 use only under direct supervision of an adult.1
Geriatric Use
Insufficient experience in adults ≥65 years of age to determine whether geriatric patients respond differently than younger adults.1
Common Adverse Effects
Conjunctivitis, ocular hyperemia, eye irritation, dandruff, dry skin, burning skin sensation.1
Interactions for Sklice
No formal drug interaction studies to date.1
Sklice Pharmacokinetics
Absorption
Bioavailability
In 20 pediatric patients (6 months to 3 years of age) with head lice infestation, mean peak plasma concentration following single topical application of ivermectin 0.5% lotion was 0.24 ng/mL (lower limit of quantitation 0.05 ng/mL).1 10
Distribution
Extent
Following topical application, not known whether distributed into milk.1
Elimination
Metabolism
Systemically absorbed ivermectin metabolized in liver, principally by CYP3A4, and eliminated almost exclusively in feces.5
Stability
Storage
Topical
Lotion
20–25°C (may be exposed to 15–30°C); do not freeze.1
Actions and Spectrum
Advice to Patients
Preparations
Excipients in commercially available drug preparations may have clinically important effects in some individuals; consult specific product labeling for details.
Please refer to the ASHP Drug Shortages Resource Center for information on shortages of one or more of these preparations.
Ivermectin

| Routes | Dosage Forms | Strengths | Brand Names | Manufacturer |
| --- | --- | --- | --- | --- |
| Topical | Lotion | 0.5% | Sklice | Sanofi Pasteur |
References
1. Sanofi Pasteur Inc. Sklice (ivermectin) lotion 0.5% for topical use prescribing information. Swiftwater, PA; 2012 Feb.
2. Pariser DM, Meinking TL, Bell M et al. Topical 0.5% ivermectin lotion for treatment of head lice. N Engl J Med. 2012; 367:1687-93. [PubMed 23113480]
3. Frankowski BL, Bocchini JA, Council on School Health and Committee on Infectious Diseases. Head lice. Pediatrics. 2010; 126:392-403. [PubMed 20660553]
4. Centers for Disease Control and Prevention. Head lice treatment. From CDC website. Accessed 2013 Mar 1.
5. Merck & Co, Inc. Stromectol (ivermectin) tablets prescribing information. Whitehouse Station, NJ; 2010 May.
6. Roos TC, Alam M, Roos S, et al. Pharmacotherapy of ectoparasitic infections. Drugs. 2001; 61:1067-88. [PubMed 11465870]
7. Ette EI, Thomas WO, Achumba JI. Ivermectin: a long-acting microfilaricidal agent. DICP Ann Pharmacother. 1990; 24:426-33.
8. Burkhart CN. Ivermectin: an assessment of its pharmacology, microbiology and safety. Vet Human Toxicol. 2000; 42:30-5.
10. Hazan L, Berg JE, Bowman JP et al. Pharmacokinetics and safety of 0.5% ivermectin lotion for head louse infestations. Pediatr Dermatol. 2013; 30:323-8. [PubMed 23131185]
11. Strycharz JP, Yoon KS, Clark JM. A new ivermectin formulation topically kills permethrin-resistant human head lice (Anoplura: Pediculidae). J Med Entomol. 2008; 45:75-81. [PubMed 18283945]
12. Strycharz JP, Berge NM, Alves AM et al. Ivermectin acts as a posteclosion nymphicide by reducing blood feeding of human head lice (Anoplura: Pediculidae) that hatched from treated eggs. J Med Entomol. 2011; 48:1174-82. [PubMed 22238876]
15. American Academy of Pediatrics. 2012 Red Book: Report of the Committee on Infectious Diseases. 29th ed. Elk Grove Village, IL: American Academy of Pediatrics; 2012.
16. Anon. Drugs for parasitic infections. Treat Guidel Med Lett. 2010; 8:e1-16.
17. Reviewer comments (personal observations) on Ivermectin 8:08.
More about Sklice (ivermectin topical)
Consumer resources
Professional resources
Related treatment guides