Generic Name: Cinacalcet
Class: Other Miscellaneous Therapeutic Agents
VA Class: HS900
Chemical Name: N-[1-(R)-(-)-(1-naphthyl)ethyl]-3-[3-(trifluoromethyl)phenyl]-1-aminopropane hydrochloride
Molecular Formula: C22H22F3N HCl
CAS Number: 364782-34-3

Introduction
Calcimimetic agent; increases sensitivity of calcium-sensing receptors on parathyroid glands to extracellular calcium, resulting in decreased serum parathyroid hormone (PTH) and calcium concentrations.1 2 12 13 16 17
Uses for Sensipar
Secondary Hyperparathyroidism Associated with Chronic Renal Disease
Treatment of secondary hyperparathyroidism associated with chronic renal disease in patients who are undergoing hemodialysis or peritoneal dialysis.1 18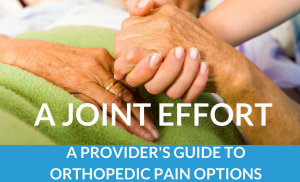 Safety and efficacy in patients who are not undergoing dialysis have not been established.1
May be used alone or in conjunction with vitamin D analogs and/or phosphate binders.1
Hypercalcemia Associated with Parathyroid Carcinoma
Management of hypercalcemia associated with parathyroid carcinoma; designated an orphan drug by FDA for this use.1 18 20
Sensipar Dosage and Administration
Administration
Oral Administration
Administer orally with food or shortly after a meal.1
Swallow tablets whole; do not divide.1
Dosage
Available as cinacalcet hydrochloride; dosage expressed in terms of cinacalcet.1
Individualize dosage.1
Adults
Secondary Hyperparathyroidism Associated with Chronic Renal Disease
Oral
Usual initial dosage: 30 mg once daily.1
Increase dosage no more frequently than every 2–4 weeks through sequential adjustments to 60, 90, 120, and 180 mg once daily to achieve a target intact parathyroid hormone (iPTH) concentration of 150–300 pg/mL (consistent with National Kidney Foundation-Kidney Dialysis Outcomes Quality Initiative [NKF-K/DOQI] recommendations for patients with chronic renal disease who are undergoing dialysis).1 11
Median dosage was 90 mg daily in clinical studies; patients with milder disease generally required lower dosages.1
Do not initiate cinacalcet if baseline serum calcium concentration is <8.4 mg/dL.1
Measure serum calcium and phosphorus concentrations within 1 week and iPTH concentrations 1–4 weeks after initiation or subsequent dosage adjustment.1
If serum calcium concentrations fall to <8.4 mg/dL but remain >7.5 mg/dL, or if manifestations of hypocalcemia occur, may use calcium-containing phosphate binders and/or vitamin D analogs to increase serum calcium concentrations.1
If serum calcium concentrations fall to <7.5 mg/dL, or hypocalcemia manifestations persist and vitamin D dosage cannot be increased, withhold cinacalcet.1 When serum calcium concentrations reach 8 mg/dL and/or manifestations of hypocalcemia have resolved, may reinitiate cinacalcet using the next lowest dosage.1
Once maintenance dosage is established, measure serum calcium and phosphorus concentrations monthly and iPTH concentration every 1–3 months.1
Hypercalcemia Associated with Parathyroid Carcinoma
Oral
Usual initial dosage: 30 mg twice daily.1
Increase dosage every 2–4 weeks through sequential adjustments to 60 mg twice daily, 90 mg twice daily, and 90 mg 3 or 4 times daily as needed to normalize serum calcium concentrations.1
Measure serum calcium concentration within 1 week of cinacalcet initiation or dosage adjustment; measure every 2 months once an appropriate maintenance dosage has been established.1
Special Populations
No special population dosage recommendations at this time.1 (See Hepatic Impairment under Cautions.)
Cautions for Sensipar
Contraindications
Known hypersensitivity to cinacalcet or any ingredient in the formulation.1
Warnings/Precautions
Warnings
Seizures
Substantial reductions in serum calcium concentrations may lower seizure threshold.1
Closely monitor serum calcium concentrations, particularly in patients with a history of seizure disorders.1
Major Toxicities
Hypocalcemia
Carefully monitor patient for the occurrence of hypocalcemia.1
Do not initiate cinacalcet if the serum calcium concentration is <8.4 mg/dL.1
If serum calcium concentration falls to <8.4 mg/dL or if hypocalcemia manifestations (e.g., paresthesia, myalgia, cramping, tetany, seizures) occur, take steps (e.g., supplement calcium, initiate or increase dosage of calcium-containing phosphate binder or vitamin D analog, temporarily discontinue cinacalcet administration) to increase serum calcium concentrations.1 (See Secondary Hyperparathyroidism Associated with Chronic Renal Disease under Dosage and Administration.)
Nondialysis patients with chronic renal disease and secondary hyperparathyroidism may be at increased risk for developing hypocalcemia;1 19 safety and efficacy of cinacalcet for such patients have not been established.1
General Precautions
Adynamic Bone Disease
Adynamic bone disease may develop if iPTH concentrations are suppressed below 100 pg/mL.1 11
Decrease dosage or discontinue cinacalcet and/or vitamin D analogs if iPTH concentrations fall below the target range (150–300 pg/mL) recommended by the NKF-K/DOQI for patients with chronic renal disease who are undergoing dialysis.1
Effects on Testosterone Concentrations
Median reductions in total and free testosterone concentrations of 15.8 and 31.3%, respectively, occurred following 6 months of cinacalcet therapy in males with chronic renal disease who were undergoing dialysis; clinical importance unknown.1
Specific Populations
Pregnancy
Category C.1
Lactation
Distributed into milk in rats; not known whether distributed into human milk.1 Discontinue nursing or the drug.1
Pediatric Use
Safety and efficacy not established in children <18 years of age.1 19
FDA announced suspension of pediatric clinical trials of cinacalcet after death of a 14-year-old adolescent occurred during a trial.22
Geriatric Use
No substantial differences in safety and efficacy relative to younger adults.1
Hepatic Impairment
Closely monitor PTH and serum calcium concentrations in patients with moderate or severe hepatic impairment.1 (See Absorption: Special Populations and also Elimination: Special Populations under Pharmacokinetics.)
Common Adverse Effects
Nausea,1 2 12 13 16 vomiting,1 2 12 16 17 diarrhea,1 myalgia,1 dizziness,1 hypertension,1 asthenia,1 anorexia,1 12 noncardiac chest pain,1 access infection.1
Interactions for Sensipar
Metabolized mainly by CYP3A4, CYP2D6, and CYP1A2; potent inhibitor of CYP2D6 in vitro.1
Drugs Affecting Hepatic Microsomal Enzymes
Potent CYP3A4 inhibitors: potential pharmacokinetic interaction (increased plasma cinacalcet concentrations).1 Closely monitor PTH and serum calcium concentrations upon initiation or discontinuance of potent CYP3A4 inhibitor; cinacalcet dosage adjustment may be required.1
Drugs Metabolized by Hepatic Microsomal Enzymes
Potential pharmacokinetic interaction (increased plasma concentrations of drugs metabolized principally by CYP2D6).1 Dosage adjustment may be required if cinacalcet is administered concomitantly with a drug that has a narrow therapeutic index and is metabolized principally by CYP2D6.1
Specific Drugs
Drug

Interaction

Comments

Antidepressants, tricyclic

Possible increased plasma tricyclic antidepressant concentrations1

Increased exposure (by 20%) to amitriptyline and nortriptyline (active metabolite) reported with concurrent cinacalcet and amitriptyline use in individuals with CYP2D6 extensive-metabolizer phenotype1

Adjust dosage of tricyclic antidepressant if needed1

Calcium salts

Pharmacokinetic interaction unlikely1

Erythromycin

Possible increased plasma cinacalcet concentrations1

Closely monitor PTH and serum calcium concentrations upon initiation or discontinuance of erythromycin; adjust cinacalcet dosage if needed1

Flecainide

Possible increased plasma flecainide concentrations1

Adjust flecainide dosage if needed1

Itraconazole

Possible increased plasma cinacalcet concentrations1

Closely monitor PTH and serum calcium concentrations upon initiation or discontinuance of itraconazole; adjust cinacalcet dosage if needed1

Ketoconazole

Possible increased plasma cinacalcet concentrations; approximate 2.3-fold increase in cinacalcet exposure reported1

Closely monitor PTH and serum calcium concentrations upon initiation or discontinuance of ketoconazole; adjust cinacalcet dosage if needed1

Pantoprazole

Pharmacokinetic interaction unlikely1

Sevelamer

Pharmacokinetic interaction unlikely1

Thioridazine

Possible increased plasma thioridazine concentrations 1

Adjust thioridazine dosage if needed1

Vinblastine

Possible increased plasma vinblastine concentrations1

Adjust vinblastine dosage if needed1

Warfarin

Pharmacokinetic or pharmacodynamic interaction unlikely1
Sensipar Pharmacokinetics
Absorption
Bioavailability
Following oral administration, peak plasma concentration usually is attained within 2–6 hours.1
Onset
Nadir in iPTH concentration occurs 2–6 hours after a dose.1
Food
Food increases extent of absorption.1
A high-fat meal increases peak plasma concentration by about 82% and AUC by about 68%.1
A low-fat meal increases peak plasma concentration by about 65% and AUC by about 50%.1
Special Populations
In patients with moderate or severe hepatic impairment, AUC was 2.4 or 4.2 times higher, respectively, than in healthy individuals.1
Distribution
Extent
Extensively distributed.1
Cinacalcet crosses the placenta in animals and is distributed into milk in rats; not known whether distributed into human milk.1
Plasma Protein Binding
About 93–97%.1
Elimination
Metabolism
Rapidly and extensively metabolized to inactive hydrocinnamic acid and to hydroxy-hydrocinnamic acid, which are further metabolized by glycine conjugation and by β-oxidation, and to glucuronidated dihydrodiols with minimal activity.1
Cinacalcet is metabolized by multiple CYP isoenzymes, mainly CYP3A4, CYP2D6, and CYP1A2.1
Elimination Route
Excreted in urine (80%), mainly as metabolites, and in feces (15%).1
Half-life
Biphasic; terminal half-life is 30–40 hours.1
Special Populations
In patients with moderate or severe hepatic impairment, plasma half-life was prolonged by 33 or 70%, respectively, compared with healthy individuals.1
Pharmacokinetics are not altered by renal impairment.1
Stability
Storage
Oral
Tablets
25°C (may be exposed to 15–30°C).1
Actions
Increases the sensitivity of calcium-sensing receptors (principal regulators of PTH secretion) on the parathyroid glands to activation by extracellular calcium, thereby inhibiting PTH secretion.1 2 12 13 16 17

Lowers serum PTH concentrations within a few hours after oral administration.1 2 12 13 16 17

In dialysis patients with secondary hyperparathyroidism, serum calcium and phosphorus concentrations usually decline as PTH concentrations decrease.1 2 12 13 16 17
Advice to Patients
Importance of taking cinacalcet with food or shortly after a meal.1

Importance of swallowing the tablets whole (and not divided).1

Importance of women informing clinicians if they are or plan to become pregnant or plan to breast-feed.1

Importance of informing clinician of existing or contemplated concomitant therapy, including prescription and OTC drugs.1

Importance of informing patients of other important precautionary information. (See Cautions.)
Preparations
Excipients in commercially available drug preparations may have clinically important effects in some individuals; consult specific product labeling for details.
Please refer to the ASHP Drug Shortages Resource Center for information on shortages of one or more of these preparations.
Cinacalcet Hydrochloride

| Routes | Dosage Forms | Strengths | Brand Names | Manufacturer |
| --- | --- | --- | --- | --- |
| Oral | Tablets, film-coated | 30 mg (of cinacalcet) | Sensipar | Amgen |
| | | 60 mg (of cinacalcet) | Sensipar | Amgen |
| | | 90 mg (of cinacalcet) | Sensipar | Amgen |
AHFS DI Essentials. © Copyright 2017, Selected Revisions January 20, 2016. American Society of Health-System Pharmacists, Inc., 4500 East-West Highway, Suite 900, Bethesda, Maryland 20814.
References
1. Amgen Inc. Cinacalcet hydrochloride (Sensipar) tablets prescribing information. Thousand Oaks, CA; 2004 Mar 8.
2. Block GA, Martin KJ, de Francisco AL et al. Cinacalcet for secondary hyperparathyroidism in patients receiving hemodialysis. N Engl J Med. 2004; 350:1516-25. [PubMed 15071126]
3. Bleyer AJ, Burke SK, Dillon M et al. A comparison of the calcium-free phosphate binder sevelamer hydrochloride with calcium acetate in the treatment of hyperphosphatemia in hemodialysis patients. Am J Kidney Dis. 1999; 33:694-701. [PubMed 10196011]
4. Chertow GM, Dillon M, Burke SK et al. A randomized trial of sevelamer hydrochloride (Renagel) with and without supplemental calcium: Strategies for the control of hyperphosphatemia and hyperparathyroidism in hemodialysis patients. Clin Nephrol. 1999; 51:18-26. [PubMed 9988142]
5. Chertow GM, Burke SK, Lazarus JM et al. Poly[allylamine hydrochloride] (RenaGel): a noncalcemic phosphate binder for the treatment of hyperphosphatemia in chronic renal failure. Am J Kidney Dis. 1997; 29:66-71. [PubMed 9002531]
6. Sakhaee K, Gonzalez GB. Update on renal osteodystrophy: pathogenesis and clinical management. Am J Med Sci. 1999; 317:251-60. [PubMed 10210362]
7. Tan AU Jr, Levine BS, Mazess RB et al. Effective suppression of parathyroid hormone by 1 alpha-hydroxy-vitamin D2a in hemodialysis patients with moderate to severe secondary hyperparathyroidism. Kidney Int. 1997; 51:317-23. [PubMed 8995749]
8. Bone Care International. Hectorol (doxercalciferol) capsules prescribing information. Madison, WI; 1999 Jun 9.
9. Burke S, Dillon MA, Goldberg DI. Control of P1 with Renagel, a calcium and aluminum free phosphate binder, combined with vitamin D stabilizes iPTH in ESRD independent of Ca++. Nephrology. 1997; (Suppl 1):S183.
10. Genzyme, Boston, MA: Personal communication on sevelamer.
11. National Kidney Foundation: K/DOQI clinical practice guidelines: bone metabolism and disease in chronic kidney disease. Am J Kidney Dis. 2003; 42(suppl 4):S1-S201.
12. Ohashi N, Uematsu T, Nagashima M et al. The calcimimetic agent KRN 1493 lowers plasma parathyroid hormone and ionized calcium concentrations in patients with chronic renal failure on haemodialysis both on the day of haemodialysis and on the day without haemodialysis. Br J Clin Pharmacol. 2004; 57:726-34. [PubMed 15151518]
13. Lindberg JS, Moe SM, Goodman WG et al. The calcimimetic AMG 073 reduces parathyroid hormone and calcium x phosphorus in secondary hyperparathyroidism. Kidney Int. 2003; 63:248-54. [PubMed 12472790]
14. Genzyme. Renagel (sevelamer hydrochloride) capsules and tablets prescribing information. Cambridge, MA; 2000 Jul.
15. Slatopolsky EA, Burke SK, Dillon MA and the RenaGel Study Group. RenaGel, a nonadsorbed calcium- and aluminum-free phosphate binder, lowers serum phosphorus and parathyroid hormone. Kidney Int. 1999; 55:299-307. [PubMed 9893140]
16. Goodman WG, Hladik GA, Turner SA et al. The calcimimetic agent AMG 073 lowers plasma parathyroid hormone levels in hemodialysis patients with secondary hyperparathyroidism. J Am Soc Nephrol. 2002; 13:1017-24. [PubMed 11912261]
17. Quarles LD, Sherrard DJ, Adler S et al. The calcimimetic AMG 073 a a potential treatment for secondary hyperparathyroidism of end-stage renal disease. J Am Soc Nephrol. 2003; 14:575-83. [PubMed 12595492]
18. Anon. Cinacalcet (Sensipar). Med Lett Drugs Ther. 2004; 46:80. [PubMed 15452465]
19. Amgen Inc. Thousand Oaks, CA: Personal communication.
20. Food and Drug Administration. Cumulative list of orphan products designated and approved. Rockville, MD; From FDA website (). Accessed [2004 11 17].
21. Moe SM, Sprague SM, Cunningham J et al. Long-term treatment of secondary hyperparathyroidism with the calcimimetic cinacalcet HCl. Paper presented at 36th annual American Society of Nephrology meeting and scientific exposition. San Diego, CA: 2003 Nov 15.
22. Food and Drug Administration. Sensipar (cinacalcet hydrochloride): Drug safety communication - FDA suspends pediatric clinical trials after report of death. . Silver Spring, MD; 2013 Feb 26. From FDA website.
More about Sensipar (cinacalcet)
Consumer resources
Professional resources
Related treatment guides