Pramlintide Acetate
Class: Amylinomimetics
Molecular Formula: C171H267N51O53S2•xC2H4O2•yH2O
CAS Number: 196078-30-5
Brands: Symlin
Warning
Insulin-induced Hypoglycemia

Increased risk of severe insulin-induced hypoglycemia with concomitant pramlintide and insulin therapy, particularly in patients with type 1 diabetes.1 3 6 7 8 9 10 11

Generally occurs within 3 hours after injection with pramlintide.1

Potential for serious injuries if severe hypoglycemia occurs while operating a motor vehicle, heavy machinery, or while engaging in other high-risk activities.1

Appropriate patient selection, careful patient instruction, and insulin dose adjustments required.1 (See Hypoglycemia under Cautions.)
Introduction
Antidiabetic agent; synthetic analog of human amylin.1 2
Uses for Pramlintide Acetate
Diabetes Mellitus
Treatment of type 1 diabetes mellitus as an adjunct to preprandial insulin therapy in patients without adequate glycemic control on insulin therapy.1 3
Treatment of type 2 diabetes mellitus as an adjunct to preprandial insulin therapy with or without concomitant metformin and/or a sulfonylurea in patients without adequate glycemic control on insulin therapy alone or in combination with metformin and/or a sulfonylurea.1
Therapy should only be considered in patients with type 1 or 2 diabetes mellitus who are receiving insulin and have failed to achieve adequate glycemic control despite individualized insulin management.1 (See Patient Selection under Cautions.)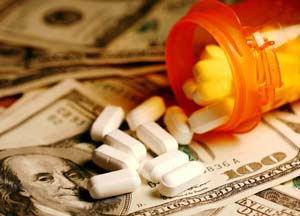 Pramlintide Acetate Dosage and Administration
General
Adjust dosage of pramlintide and preprandial insulin under medical supervision.1 4 Dosing of both insulin and pramlintide should be reviewed at least once weekly until target dose is achieved, drug is well tolerated, and blood glucose concentrations are stable.1

Monitor blood glucose frequently, including before and after meals and at bedtime.1 4 5
Discontinuance of Therapy
Discontinue therapy if any of the following occurs:

Recurrent unexplained hypoglycemia that requires medical assistance.1

Persistent clinically important nausea.1

Non-compliance with self-monitoring of blood glucose.1

Noncompliance with insulin dose adjustments.1

Noncompliance with scheduled clinician visits or contacts.1
Administration
Sub-Q Administration
Administer by sub-Q injection immediately before each major meal (≥250 kcal or ≥30 g of carbohydrate).1 4
Administer into abdominal wall or thigh using a conventional U-100 syringe (preferably 0.3-mL size).1 4 Do not administer into the arm because of variable absorption.1
Pramlintide dosage (mcg) must be converted to insulin unit equivalents for administration using a U-100 syringe.1 Withdraw the appropriate volume of drug from the vial;1 14 fill syringe to the unit mark that corresponds to the appropriate volume of solution to be administered.1 4 (See Table 1.)
Table 1. Conversion of Pramlintide Dose (mcg) to Insulin Unit Equivalents1

| Pramlintide Dose (mcg) | Required Volume of Pramlintide Acetate Injection (mL) | Unit Mark on U-100 Insulin Syringe That Corresponds to Required Injection Volume |
| --- | --- | --- |
| 15 | 0.025 | 2.5 |
| 30 | 0.05 | 5 |
| 45 | 0.075 | 7.5 |
| 60 | 0.1 | 10 |
| 120 | 0.2 | 20 |
Injection sites should be rotated and should be >2 inches away from insulin injection sites.1
Do not mix pramlintide injection with any type of insulin;1 4 5 administer pramlintide and insulin as separate injections.1 13 (See Compatibility.)
Omit pramlintide dose if meal is skipped or provides <250 kcal or <30 g of carbohydrates.4
Always use a new syringe and needle for each dose.1
If a dose is missed, skip that dose; do not give an additional injection.1
Dosage
Available as pramlintide acetate; dosage expressed in terms of pramlintide.1
Dosage expressed in mcg; dosage must be converted to insulin unit equivalents if administered using a U-100 insulin syringe. (See Table 1.)1
Prior to initiating therapy, reduce preprandial, rapid-acting, short-acting, or fixed-mix insulin dosages by 50%.1 4 (See Hypoglycemia under Cautions.)
Once maintenance dosage of pramlintide is attained and nausea (if experienced) has subsided, adjust dosage of preprandial insulin to achieve optimal glycemic control.1 4
Adults
Diabetes Mellitus
Type 1 Diabetes Mellitus
Sub-Q
Initially, 15 mcg immediately before each major meal, 1 4 14 up to 4 times daily.2 8 9 14
Increase dosage in increments of 15 mcg to 30, 45, or 60 mcg, as tolerated, before each major meal, when no clinically important nausea has occurred for ≥3 days at the current dosage level.1
If nausea persists at the 45- or 60-mcg dosage level, reduce dosage to 30 mcg before each major meal.1
If the 30-mcg dosage is not tolerated, consider discontinuance of therapy.1 4
If pramlintide is reinitiated following a discontinuance for any reason, use initial dosage and dosage titration schedule.1 4
Type 2 Diabetes Mellitus
Sub-Q
Initially, 60 mcg immediately before each major meal, 1 4 up to 3 times daily.8 14
Increase dosage to 120 mcg before each major meal, when no clinically important nausea has occurred for 3–7 days.1
If nausea persists at dosage of 120 mcg, reduce dosage to 60 mcg before each major meal.1
If pramlintide is reinitiated following a discontinuance for any reason, use initial dosage and dosage titration schedule.1 4
Prescribing Limits
Adults
Diabetes Mellitus
Type 1 Diabetes Mellitus
Sub-Q
Maximum daily dosage not established;14 however, in clinical studies, has been administered up to 4 times daily before each major meal.2 8 9 14
Type 2 Diabetes Mellitus
Sub-Q
Maximum daily dosage not established;14 however, in clinical studies, has been administered up to 3 times daily before each major meal.8 14
Special Populations
Hepatic Impairment
No dosage adjustment required.1
Renal Impairment
No dosage adjustment required.1 14 (See Renal Impairment under Cautions.)
Geriatric Patients
Careful dosage selection recommended due to possible age-related increased sensitivity to hypoglycemia; careful patient selection for full understanding of insulin adjustments and glucose monitoring is recommended.1
Cautions for Pramlintide Acetate
Contraindications
Confirmed diagnosis of gastroparesis.1 4

Hypoglycemic unawareness.1 4

Poor compliance with current insulin regimen or with self-monitoring of blood glucose concentrations.1

HbA1c >9%.1

Recurrent episodes of hypoglycemia requiring medical assistance during the previous 6 months.1

Concomitant therapy with drugs that stimulate GI motility.1

Pediatric patients.1 14

Known hypersensitivity to pramlintide, metacresol, or any other ingredient in the formulation.1 4
Warnings/Precautions
Warnings
Patient Selection
Appropriate patient selection required for safe and effective use of pramlintide.1 (See Diabetes Mellitus under Uses and also see Contraindications under Cautions.)
Assess patient's glycosylated hemoglobin (HbA1c), current insulin regimen, recent blood glucose monitoring data, history of insulin-induced hypoglycemia, and body weight prior to initiating therapy.1
Ongoing care under the guidance of a clinician skilled in the use of insulin and supported by a diabetes educator required.1
Hypoglycemia
Possible severe hypoglycemia, potentially resulting in serious injuries, with concomitant pramlintide and insulin therapy, particularly in patients with type 1 diabetes.1 3 6 7 8 9 10 11 Usually occurs within 3 hours following pramlintide injection.1
Appropriate patient selection, careful patient instruction, frequent premeal and postmeal glucose monitoring, and an initial 50% reduction in pre-meal doses of short-acting insulin are important to avoid insulin-induced severe hypoglycemia.1 (See Patient Selection under Cautions and also see Dosage under Dosage and Administration.)
Rapid reductions in serum glucose concentrations may precipitate symptoms of hypoglycemia (e.g., hunger, headache, sweating, tremor, irritability, difficulty concentrating, loss of consciousness, coma, seizure), regardless of glucose concentration.1
Early symptoms of hypoglycemia may be altered or decreased in patients with long-standing diabetes mellitus or diabetic neuropathy or those receiving intensive antidiabetic drug (e.g., insulin) regimens or sympatholytic agents.1 (See Specific Drugs under Interactions.)
Concomitant use with certain drugs (e.g., oral antidiabetic agents, ACE inhibitors, disopyramide, fibric acid derivatives, fluoxetine, MAO inhibitors, pentoxifylline, propoxyphene, salicylates, sulfonamides) may increase risk of hypoglycemia.1 (See Specific Drugs under Interactions.)
Does not alter the counterregulatory hormonal response to insulin-induced hypoglycemia and does not appear to alter perception of hypoglycemic symptoms at plasma glucose concentrations as low as 45 mg/dL.1
Sensitivity Reactions
Hypersensitivity Reactions
Possible localized allergic reactions (e.g., pruritus, erythema, swelling) at injection site; usually resolve in a few days to a few weeks.1 14
Systemic hypersensitivity reactions reported in 5% of patients; discontinuance of therapy has not been required.1 14
Specific Populations
Pregnancy
Category C.1
Lactation
Not known whether pramlintide is distributed into milk.1 Use only if potential benefit outweighs the risk to the infant.1
Pediatric Use
Safety and efficacy not established in children ≤17 years of age.1 14
Geriatric Use
Response in patients ≤84 years of age does not appear to differ from that in younger adults, but increased sensitivity cannot be ruled out.1 Manage both pramlintide and insulin regimens carefully to obviate an increased risk of severe hypoglycemia.1
Hepatic Impairment
Pharmacokinetics not evaluated but impact of hepatic impairment should be minimal.1
Renal Impairment
No increased exposure or decreased clearance in patients with moderate or severe renal impairment (ClCr 21–50 mL/minute); not studied in those undergoing dialysis.1
Common Adverse Effects
Hypoglycemia, nausea, headache, anorexia, inflicted injury, vomiting, abdominal pain, arthralgia, fatigue, allergic reaction, dizziness, cough, pharyngitis.1
Interactions for Pramlintide Acetate
Orally Administered Drugs
Possible decreased rate of absorption of concomitantly administered oral drugs.1 Administer ≥1 hour prior to or 2 hours after pramlintide injection if rapid onset of a concomitantly orally administered drug is a critical determinant of effectiveness.1
Specific Drugs
Drug

Interaction

Comments

Acetaminophen

Decreased peak plasma acetaminophen concentration and delayed time to peak plasma concentration 1

Administer acetaminophen 1–2 hours before or >2 hours after pramlintide injection1

Alcohol

Increased risk of hypoglycemia1

Alpha glucosidase inhibitors

Pramlintide-induced slowing of gastric emptying may influence drug effects1

Concomitant use not recommended1

Anticholinergic agents (e.g., atropine)

Pramlintide-induced slowing of gastric emptying may influence drug effects.1

Concomitant use not recommended1

ACE inhibitors

Increased risk of hypoglycemia1

Additional insulin dosage adjustments and close monitoring of blood glucose concentrations may be necessary1

Antidiabetic agents, oral

Increased risk of hypoglycemia1

Additional insulin dosage adjustments and close monitoring of blood glucose concentrations may be necessary1

Disopyramide

Increased risk of hypoglycemia1

Additional insulin dosage adjustments and close monitoring of blood glucose concentrations may be necessary1

Fibric acid derivatives

Increased risk of hypoglycemia1

Additional insulin dosage adjustments and close monitoring of blood glucose concentrations may be necessary1

Fluoxetine

Increased risk of hypoglycemia1

Additional insulin dosage adjustments and close monitoring of blood glucose concentrations may be necessary1

Insulin

Increased risk of severe hypoglycemia1

Pramlintide pharmacokinetics altered if pramlintide injection is mixed with insulin1 4 5 (See Compatibility under Stability.)

Additional insulin dosage adjustments and close monitoring of blood glucose concentrations may be necessary1

Administer pramlintide and insulin as separate injections1 13

MAO inhibitors

Increased risk of hypoglycemia1

Additional insulin dosage adjustments and close monitoring of blood glucose concentrations may be necessary1

Pentoxifylline

Increased risk of hypoglycemia1

Additional insulin dosage adjustments and close monitoring of blood glucose concentrations may be necessary1

Propoxyphene

Increased risk of hypoglycemia1

Additional insulin dosage adjustments and close monitoring of blood glucose concentrations may be necessary1

Salicylates

Increased risk of hypoglycemia1

Additional insulin dosage adjustments and close monitoring of blood glucose concentrations may be necessary1

Sulfonamides

Increased risk of hypoglycemia1

Additional insulin dosage adjustments and close monitoring of blood glucose concentrations may be necessary1

Sympatholytic agents (e.g., β-adrenergic blocking agents, clonidine, guanethidine, reserpine)

May alter or decrease manifestations of hypoglycemia1
Pramlintide Acetate Pharmacokinetics
Absorption
Bioavailability
Absolute bioavailability is 30–40%.1
Distribution
Extent
Does not extensively bind to blood cells.1
Not known whether distributed into human milk.1
Plasma Protein Binding
Approximately 60%; does not extensively bind to albumin.1
Elimination
Metabolism
Metabolized principally by the kidneys primarily to the active metabolite des-lys1 pramlintide (2-37 pramlintide).1
Half-life
Approximately 48 minutes.1
Stability
Storage
Parenteral
Solution for Injection
With unopened vials, 2–8°C.1 Do not freeze and protect from light.1 Discard vial if frozen or overheated.1 Vials in use may be stored at 2–25°C.1 Discard unused solution after 28 days.1
Compatibility
For information on systemic interactions resulting from concomitant use, see Interactions.
Parenteral
Drug Compatibility
Incompatible with insulin (all types).1
Actions
An amylinomimetic agent that has physiologic actions equivalent to those of human amylin (glucoregulatory hormone synthesized by pancreatic β-cells and released with insulin in response to a meal).1 3

Inhibits inappropriately high glucagon secretion during episodes of hyperglycemia (e.g., after a meal) in patients with type 1 or type 2 diabetes mellitus;1 2 does not impair normal glucagon response to hypoglycemia.3

Slows gastric emptying and reduces the rate of glucose absorption from a meal without altering the net absorption of ingested carbohydrate and other nutrients.1 3

Prevents the initial postprandial glucose excursions usually observed with insulin therapy alone.1 3

Reduces food intake and increases satiety, possibly resulting in weight loss.1 3
Advice to Patients
Importance of adhering to diet and exercise regimen.1 Importance of regular monitoring (preferably self-monitoring) of blood glucose and HbA1c.1

Importance of providing patient a copy of manufacturer's patient information.1

Inform patients of the potential risks and advantages of pramlintide therapy.1

Importance of appropriate management of hypoglycemia and hyperglycemia, and assessment for other diabetes complications.1 Risk of hypoglycemia in patients receiving concomitant insulin therapy.1 Provide instructions regarding management of hypoglycemia, including recognition of symptoms, predisposing conditions, and treatment.1

Risk of nausea, particularly upon initiation of therapy.1

Importance of patient informing clinician of recurrent hypoglycemia or nausea.1

Provide instructions regarding proper use and storage of the injection.1 Importance of advising patient that if a dose is missed, resume the treatment regimen as prescribed with the next scheduled dose.1

Importance of providing instruction on proper injection technique and of administering pramlintide using a U-100 insulin syringe (preferably a 0.3-mL size for optimal accuracy) filled to the unit mark that corresponds to the volume to be injected.1

Importance of not mixing pramlintide with insulin.1 Importance of administering pramlintide and insulin as separate injections given at least 2 inches apart.1

Importance of women informing clinicians if they are or plan to become pregnant or plan to breast-feed.1

Importance of informing clinicians of existing or contemplated concomitant therapy, including prescription and OTC drugs, as well as any concomitant illnesses.1

Importance of informing patients of other important precautionary information.1 (See Cautions.)
Preparations
Excipients in commercially available drug preparations may have clinically important effects in some individuals; consult specific product labeling for details.
Please refer to the ASHP Drug Shortages Resource Center for information on shortages of one or more of these preparations.
Pramlintide Acetate

| Routes | Dosage Forms | Strengths | Brand Names | Manufacturer |
| --- | --- | --- | --- | --- |
| Parenteral | Injection, for subcutaneous use | 0.6 mg/mL (of pramlintide) | Symlin (with metacresol preservative) | Amylin |
AHFS DI Essentials. © Copyright 2018, Selected Revisions September 1, 2007. American Society of Health-System Pharmacists, Inc., 4500 East-West Highway, Suite 900, Bethesda, Maryland 20814.
References
1. Amylin Pharmaceuticals. Symlin (pramlintide acetate) injection prescribing information. San Diego, CA; 2005 Mar.
2. Whitehouse F, Kruger DF, Fineman M et al. A randomized study and open-label extension evaluating the long-term efficacy of pramlintide as an adjunct to insulin therapy in type 1 diabetes. Diabetes Care. 2002; 25:724-30. [PubMed 11919132]
3. Kruger DF, Gloster MA. Pramlintide for the treatment of insulin-requiring diabetes mellitus: rationale and review of clinical data. Drugs. 2004; 64:1419-32. [PubMed 15212559]
4. Amylin Pharmaceuticals. Symlin (pramlintide acetate) injection medication guide. San Diego, CA; 2005 June.
5. Institute for Safe Medication Practices. Symlin insulin adjunct present safety issues. Huntington Valley, PA; 2005 Jun. 16. From ISMP website:
6. Hussar DA. New drugs: exenatide, pramlintide acetate, and micafungin sodium. J Am Pharm Assoc (Wash DC). 2005 Jul-Aug; 45:524-7.
7. Hollander PA, Levy P, Fineman MS et al. Pramlintide as an adjunct to insulin therapy improves long-term glycemic and weight control in patients with type 2 diabetes: a 1-year randomized controlled trial. Diabetes Care. 2003; 26:784-90. [PubMed 12610038]
8. Kleppinger EL, Vivian EM. Pramlintide for the treatment of diabetes mellitus. Ann Pharmacother. 2003 Jul-Aug; 37:1082-9.
9. Ratner RE, Dickey R, Fineman M et al. Amylin replacement with pramlintide as an adjunct to insulin therapy improves long-term glycaemic and weight control in Type 1 diabetes mellitus: a 1-year, randomized controlled trial. Diabet Med. 2004; 21:1204-12. [PubMed 15498087]
10. Anon. Pramlintide (symlin) for diabetes. Med Lett Drugs Ther. 2005; 47:43-4. [PubMed 15912124]
11. Barlocco D. Pramlintide (Amylin). Curr Opin Investig Drugs. 2001; 2:1575-81. [PubMed 11763160]
12. Weyer C, Fineman MS, Strobel S et al. Properties of pramlintide and insulin upon mixing. Am J Health Syst Pharm. 2005; 62:816-22. [PubMed 15821274]
13. McQueen J. Pramlintide acetate. Am J Health Syst Pharm. 2005; 62:2363-72. [PubMed 16278328]
14. Amylin Pharmaceuticals, Inc., San Diego, CA: Personal Communication.
More about pramlintide
Consumer resources
Professional resources
Other brands: Symlin
Related treatment guides