Plenaxis
Generic Name: Abarelix
Class: Antineoplastic Agents
VA Class: AN500
Chemical Name: N-Acetyl-3-(2-naphthyl)-d-alanyl-4-chloro-d-d-phenylalanyl-3-(3-pyridyl)-d-alanyl-l-seryl-N-methyl-l-tyrosyl-d-asparaginyl-l-leucyl-N6-isopropyl-l-lysyl-l-prolyl-d-alaninamide
Molecular Formula: C72H95ClN14O14
CAS Number: 183552-38-7

Warning(s)
Restricted Distribution Program

May be prescribed only by clinicians who have enrolled in the Plenaxis PLUS program.1 (See General under Dosage and Administration.)
Patient Selection

Use only in patients who have met specific pretreatment criteria.1 (See Prostate Cancer under Uses.)
Tolerance

Overall effectiveness decreases with continued use in some patients.1 (See Tolerance under Cautions.) Efficacy beyond 12 months not established.1

To monitor treatment response or failure, measure serum testosterone concentration just prior to administration on day 29 and every 8 weeks thereafter.1 (See Laboratory Monitoring under Cautions.)
Hypersensitivity Reactions

Risk of immediate-onset systemic allergic reactions (e.g., urticaria, pruritus, hypotension, syncope) within minutes after any dose, including the first dose.1 Cumulative risk increases with duration of treatment.1

Observe patients for at least 30 minutes after each dose; if an allergic reaction occurs, institute appropriate therapy.1 (See Hypersensitivity Reactions under Cautions.)
Introduction
Antineoplastic agent; gonadotropin-releasing hormone (GnRH, luteinizing hormone-releasing hormone [LHRH], gonadorelin) antagonist1
Uses for Plenaxis
Prostate Cancer
Palliative treatment of advanced symptomatic prostate cancer.1 Considered alternative therapy when GnRH agonist therapy is not appropriate, orchiectomy is unacceptable to the patient, and ≥1 of the following are present: risk of neurologic compromise secondary to metastases, ureteral or bladder outlet obstruction secondary to local encroachment or metastatic disease, or severe bone pain from skeletal metastases that persists despite opiate analgesia.1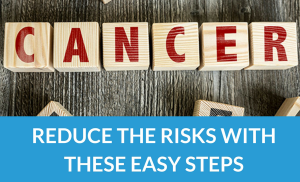 Appears to be as effective as leuprolide (with or without bicalutamide) in achieving and maintaining medical castration, but associated with a more rapid achievement of medical castration and a lower incidence of testosterone surge.2 3
Plenaxis Dosage and Administration
General
Consult specialized references for procedures for proper handling and disposal of antineoplastics.

Restricted distribution program (Plenaxis PLUS) in effect due to risk of immediate-onset allergic reactions.1 (See Preparations.)
Administration
IM Administration
Administer by IM injection into the buttock.1
Use aspiration to avoid inadvertent injection into a blood vessel.1
Observe patient for at least 30 minutes after each dose for possible immediate-onset allergic reactions.1 (See Boxed Warning and also see Hypersensitivity Reactions under Cautions.)
Reconstitution
Reconstitute powder just prior to administration.1
Prior to reconstitution, shake vial gently (e.g., hold at 45° angle and tap lightly on table) to break up any caking.1
To reconstitute, withdraw 2.2 mL of sodium chloride 0.9% (using 18-gauge 1½-inch needle) into 3-mL syringe (both provided by manufacturer).1 Quickly inject diluent into vial containing 113 mg of abarelix powder (while vial is upright) to yield a concentration of 50 mg/mL; before withdrawing needle, remove 2.2 mL of air.1 Immediately shake vial for approximately 15 seconds, then let stand for approximately 2 minutes.1 Tap vial to reduce foaming and occasionally swirl; repeat once.1
To further disperse solid particles, locate second injection spot on vial stopper and insert 18-gauge 1½-inch needle without reinjecting air into vial.1 Invert vial and withdraw small amount of suspension into syringe; without removing needle, reinject suspension at any remaining solid particles.1 Repeat until all solid particles are dispersed.1
Swirl vial (without removing needle)6 and withdraw entire contents (at least 2 mL); recover residual suspension in needle, then replace with 22-gauge 1½-inch Safety Glide needle (provided by manufacturer) for administration.1
Powder for injectable suspension does not contain preservative; administer immediately or within 1 hour following reconstitution.1
Dosage
Adults
Prostate Cancer
IM
100 mg on days 1, 15, and 29 (week 4), and then every 4 weeks thereafter.1
In clinical studies, most patients received therapy for at least 24 weeks.1 2 4 Efficacy beyond 12 months not established.1
Special Populations
No special population dosage recommendations at this time.6
Cautions for Plenaxis
Contraindications
Known hypersensitivity to abarelix or any ingredient in the formulation.1

Not indicated for use in women or pediatric patients.1 (See Fetal/Neonatal Morbidity and Mortality under Cautions.)
Warnings/Precautions
Warnings
Fetal/Neonatal Morbidity and Mortality
May cause fetal harm; embryolethality demonstrated in animals.1
Tolerance
Decrease in overall effectiveness (measured by failure to maintain suppression of serum testosterone concentration <50 ng/dL) reported with increased duration of treatment; this effect occurs more frequently6 in patients weighing >102 kg.1
Monitor serum testosterone concentrations to detect treatment failure.1 (See Laboratory Monitoring under Cautions.)
Prolongation of QT Interval
Prolongation of QTc interval (QTc interval increased by >30 msec compared with baseline or an end-of-treatment QTc interval >450 msec) reported.1
Carefully weigh risks and benefits of therapy in patients with baseline QTc interval >450 msec (e.g., congenital QT prolongation) or in patients receiving class IA (e.g., procainamide, quinidine) or class III (e.g., amiodarone, sotalol) antiarrhythmic agents.1
Sensitivity Reactions
Hypersensitivity Reactions
Risk of immediate-onset systemic allergic reactions (e.g., urticaria, pruritus, hypotension, syncope) after any dose, including the first dose.1 (See Boxed Warning.)
Observe patients for at least 30 minutes after each dose.1 If hypotension or syncope occurs, institute appropriate therapy as indicated (e.g., leg elevation, oxygen, IV fluids, antihistamines, corticosteroids, epinephrine).1
Major Toxicities
Hepatic Effects
Increases in serum AST or ALT concentrations to >2.5 times ULN reported.1 (See Laboratory Monitoring under Cautions.)
General Precautions
Laboratory Monitoring
To monitor treatment response or failure, measure serum testosterone concentrations just prior to administration on day 29 and every 8 weeks thereafter.1 Strict monitoring of serum testosterone concentrations warranted in patients weighing >102 kg. (See Tolerance under Cautions.)1
Measure serum transaminase concentrations prior to initiation of therapy and periodically during treatment.1
Consider periodic measurement of PSA concentrations.1
Decrease in Bone Mineral Density
Possible decrease in bone mineral density following chronic therapy with GnRH antagonists and agonists.1
Specific Populations
Pregnancy
Category X.1 (See Contraindications and also see Fetal/Neonatal Morbidity and Mortality under Cautions.)
Lactation
Not known whether distributed into milk.1 Not indicated for use in women and should not be used in nursing women.1
Pediatric Use
Not indicated.1
Geriatric Use
Studies conducted principally in patients ≥65 years of age, since prostate cancer occurs mainly in an older patient population.1 No substantial differences in safety relative to younger adults.1
Common Adverse Effects
Hot flashes, sleep disturbance, breast enlargement, breast pain or nipple tenderness, pain, back pain, constipation, peripheral edema, dizziness, headache, upper respiratory tract infection, diarrhea, dysuria, fatigue, frequent urination, nausea, urinary retention, urinary tract infection.1
Interactions for Plenaxis
No formal drug interaction studies to date.1
Metabolism unlikely to involve CYP isoenzymes.1
Plenaxis Pharmacokinetics
Absorption
Bioavailability
Absorbed slowly following IM administration, with peak plasma concentrations occurring about 3 days after a single 100-mg dose.1
Onset
Medical castration (i.e., serum total testosterone concentrations ≤50 ng/dL) achieved in some patients by day 2 and in most patients by day 29.1
Duration
Efficacy decreases over time.1 (See Tolerance under Cautions.)
Distribution
Extent
Extensively distributed, with an apparent volume of distribution of approximately 4040 L following IM administration.1
Plasma Protein Binding
96–99%.1
Elimination
Metabolism
Metabolism unlikely to involve CYP isoenzymes.1
Elimination Route
Excreted in urine (13%) mainly as unchanged drug.1
Half-life
13 days.1
Stability
Storage
Parenteral
Powder for Injection
25°C (may be exposed to 15–30°C).1
Use reconstituted suspension within 1 hour.1
Compatibility
For information on systemic interactions resulting from concomitant use, see Interactions.
Parenteral
Solution Compatibility
Compatible
Sodium chloride 0.9%
Actions
Synthetic GnRH antagonist;1 structurally related to other GnRH antagonists (e.g., cetrorelix, ganirelix).6

Directly and competitively blocks GnRH receptors in the pituitary, thereby suppressing LH and FSH secretion, which decreases testicular testosterone secretion.1

Due to direct inhibition of LH secretion, there is no initial increase in serum testosterone concentrations.1
Advice to Patients
Risk of adverse cardiovascular effects and hypersensitivity reactions.1

Importance of reading and understanding Plenaxis Patient Information and signing patient form before receiving drug.1 5

Importance of understanding frequency and duration of treatment and required monitoring procedures.1

Necessity of advising patients to use an effective method of contraception while receiving therapy; if pregnancy occurs in the partner of a patient during therapy, advise patient and partner of risk to the fetus.6

Importance of informing clinicians of existing or contemplated concomitant therapy, including prescription and OTC drugs, as well as concomitant illness.1

Importance of informing patients of other important precautionary information. (See Cautions.)
Preparations
Excipients in commercially available drug preparations may have clinically important effects in some individuals; consult specific product labeling for details.
Manufacturer announced on May 20, 2005, that sale of abarelix will be limited to patients already receiving therapy; abarelix should not be initiated in new patients.7 Distribution of drug restricted to clinicians and hospital pharmacies enrolled in the Plenaxis PLUS program.1 a For further information, call 1-866-PLENAXIS (1-866-753-6294) or visit .1
Abarelix (Carboxymethylcellulose Complex)

| Routes | Dosage Forms | Strengths | Brand Names | Manufacturer |
| --- | --- | --- | --- | --- |
| Parenteral | For injectable suspension, for IM use | 113 mg (of abarelix anhydrous) (to deliver 100 mg of abarelix anhydrous) | Plenaxis (preservative-free; available with 10 mL sodium chloride injection diluent, syringe, and needles) | Praecis |
AHFS DI Essentials. © Copyright 2017, Selected Revisions July 1, 2006. American Society of Health-System Pharmacists, Inc., 7272 Wisconsin Avenue, Bethesda, Maryland 20814.
References
1. Praecis Pharmaceuticals Incorporated. Plenaxis (abarelix) for injectable suspension prescribing information. Waltham, MA; 2003 Nov.
2. Trachtenberg J, Gittleman M, Steidle C et al. A phase 3, multicenter, open label, randomized study of abarelix versus leuprolide plus daily antiandrogen in men with prostate cancer. J Urol. 2002; 167: 1670-4. [IDIS 478367] [PubMed 11912385]
3. McLeod D, Zinner N, Tomera K et al. A phase 3, multicenter, open-label, randomized study of abarelix versus leuprolide acetate in men with prostate cancer. Urology. 2001; 58: 756-61. [PubMed 11711355]
4. Koch M, Steidle C, Brosman S et al. An open-label study of abarelix in men with symptomatic prostate cancer at risk of treatment with LHRH agonists. Urology. 2003; 62:877-82. [PubMed 14624912]
5. Praecis Pharmaceuticals Incorporated. Patient information: Plenaxis. Waltham, MA; 2003 Nov.
6. Praecis Pharmaceuticals Incorporated, Waltham, MA: Personal communication.
7. Garnick MB. Dear healthcare provider letter: important information about Plenaxis availability. Waltham, MA: Praecis Pharmaceuticals Incorporated; 2005 May 26.
a. Anon. Hospital pharmacy's acceptance of responsibilities form. Little Falls, NJ: Praecis Pharmaceuticals Incorporated; accessed 2006 Mar 17 from FDA website.
More about Plenaxis (abarelix)
Consumer resources
Professional resources
Related treatment guides