Permax
Generic Name: Pergolide Mesylate
Class: Ergot-derivative Dopamine Receptor Agonists
VA Class: CN500
Chemical Name: (8β)-8-[(Methylthio)methyl]-6-propylergoline monomethanesulfonate
Molecular Formula: C19H26N2S•CH4O3S
CAS Number: 66104-23-2

Warning(s)
Special Alerts:
In March 2007, FDA announced that pergolide was being voluntarily withdrawn from the market because of the risk of cardiac valvulopathy associated with use of the drug.a Patients currently receiving pergolide should be evaluated for the need to continue therapy with a dopamine receptor agonist.b If continued therapy with a dopamine receptor agonist is necessary, substitute another dopamine receptor agonist (i.e., bromocriptine mesylate, pramipexole dihydrochloride, ropinirole hydrochloride) for pergolide.b If therapy with a dopamine receptor agonist is to be discontinued, gradually reduce the dose of pergolide.b
Introduction
An ergot-derivative dopamine receptor agonist.1
Uses for Permax
Parkinsonian Syndrome
Symptomatic management of parkinsonian syndrome.1 2 5 10 11 14
Used as an adjunct to levodopa for the symptomatic management of parkinsonian syndrome in patients with advanced disease.1 2 5 14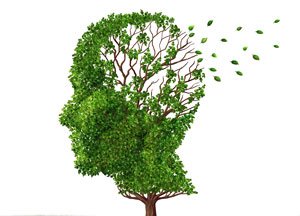 Has been used as monotherapy for initial symptomatic management of parkinsonian syndrome†.10 11 13 Most clinicians would use levodopa for initial therapy in individuals >70 years of age (less likely than younger individuals to develop levodopa-related motor complications and because of concerns about cognitive dysfunction), in patients with cognitive impairment, and in those with severe disease.14 A dopamine receptor agonist may be preferred for initial therapy in patients ≤70 years of age.14
Permax Dosage and Administration
Administration
Oral Administration
Administer orally, usually in 3 equally divided doses daily.1
Dosage
Available as pergolide mesylate; dosage expressed in terms of pergolide.1
Adults
Parkinsonian Syndrome
Oral
Initiate at a low dosage and increase slowly until maximum therapeutic response is achieved.1 (See Symptomatic Hypotension under Cautions.)
Initially, 0.05 mg once daily for 2 days.1 2
Increase dosage in increments of 0.1 or 0.15 mg daily every third day for the next 12 days.1 Make subsequent increases in increments of 0.25 mg daily every third day until the desired therapeutic dosage is attained.1
The mean dosage of pergolide was 3 mg daily and the dosage of levodopa/carbidopa (expressed in terms of levodopa dosage) averaged 650 mg daily in clinical trials.1 2
When pergolide is added to levodopa, consider reducing the levodopa dosage.1 12 (See Specific Drugs under Interactions.)
Discontinue pergolide therapy gradually.1 (See Hallucinations/CNS Effects and also Nervous System and Muscular Effects under Cautions.)
Prescribing Limits
Adults
Parkinsonian Syndrome
Oral
Dosages >5 mg daily have not been systematically evaluated.1
Special Populations
Geriatric Patients
Select dosage carefully.1
Cautions for Permax
Contraindications
Known hypersensitivity to pergolide or other ergot derivatives.1
Warnings/Precautions
Warnings
Somnolence
Episodes of falling asleep while engaged in activities of daily living (e.g., driving), which occasionally resulted in accidents, have been reported,1 7 8 9 14 17 in some cases as late as 1 year after initiation of pergolide therapy.1 Some patients perceived no warning signs (e.g., excessive drowsiness) and believed that they were alert immediately prior to the event;1 7 8 14 17 many experts believe that falling asleep while engaged in such activities always occurs in a setting of preexisting somnolence, although patients may not give such a history.1
Concurrent use of other CNS depressants may cause additive sedative effects.1
Patients should not drive or operate other machinery until effects on the individual are known.1
Continually reassess patients for drowsiness or sleepiness.1 Patients may not acknowledge drowsiness or sleepiness until directly questioned about such adverse effects during specific activities.1 Ask patients about any factors that may increase the risk of somnolence (e.g., concomitant sedating drugs, the presence of sleep disorders).1
Pergolide generally should be discontinued if a patient develops clinically important daytime sleepiness or episodes of falling asleep during activities that require active participation (e.g., conversations, eating).1 If the drug is continued, the patient should be advised not to drive and to avoid other potentially dangerous activities.1 Insufficient information to establish that dosage reduction will eliminate episodes of falling asleep while engaged in activities of daily living.1
Symptomatic Hypotension
Orthostatic and/or sustained hypotension reported, especially during initial treatment.1 Initiating therapy with low doses and then gradually increasing the dosage will lessen these effects; tolerance to the hypotensive effects usually will develop.1 14 (See Parkinsonian Syndrome under Dosage and Administration.)
Hallucinations/CNS Effects
Hallucinations reported.1 Tolerance to this effect has not been observed.1
May cause and/or exacerbate preexisting states of confusion or hallucinations.1 Abrupt discontinuation of pergolide in patients receiving levodopa may precipitate confusion or hallucinations (over several days).1
Fatalities
Fatalities reported in patients receiving pergolide (or shortly after discontinuance) in clinical studies.1 Patients were older, ill, and at high risk for death; it is unlikely that pergolide played any role in these fatalities, although the possibility that the drug shortens survival cannot be ruled out.1
Fibrotic Effects
Pulmonary fibrosis, pleuritis, pleural effusion, pleural fibrosis, pericarditis, pericardial effusion, cardiac valvulopathy (involving 1 or more valves), or retroperitoneal fibrosis reported rarely.1 15 16 Symptoms or manifestations of cardiac valvulopathy have improved after discontinuance.1 16
Specific risk factors not identified.1
Before initiating therapy, weight benefits against risks; consider other ergot- or nonergot-derivative dopamine receptor agonist antiparkinsonian drugs.1
Use with caution in patients with a history of these conditions, especially in those who experienced such effects while receiving therapy with an ergot derivative.1 If used in patients with a history of these events, monitor clinically and with appropriate laboratory tests and radiographic examinations.1 Discontinue if fibrotic condition develops.1
Major Toxicities
Nervous System and Muscular Effects
A symptom complex resembling neuroleptic malignant syndrome (e.g., elevated temperature, muscular rigidity, altered consciousness, autonomic instability) has been reported in association with rapid dosage reduction of, withdrawal of, or changes in antiparkinsonian therapy.1
If pergolide therapy is discontinued, gradual dosage reduction is recommended.1
Dyskinesia
May potentiate adverse dopaminergic effects of levodopa and may cause or exacerbate preexisting dyskinesias.1 12 Reduction of levodopa dosage may ameliorate these adverse effects.1 12
General Precautions
Cardiovascular Effects
Arrhythmias (e.g., atrial premature contractions, sinus tachycardia) reported.1 Use with caution in patients prone to cardiac dysrhythmias.1
Cardiac valvulopathy and other cardiac adverse effects reported.1 a b (See Fibrotic Effects under Cautions.)
Specific Populations
Pregnancy
Category B.1
Lactation
Not known whether pergolide is distributed into milk; drug is expected to interfere with lactation.1 Discontinue nursing or the drug.1
Pediatric Use
Safety and efficacy not established.1
Geriatric Use
No substantial differences in efficacy relative to younger adults, but increased sensitivity cannot be ruled out.1
Increased incidence of confusion, somnolence, and peripheral edema reported in patients ≥65 years of age.1
Substantially eliminated by the kidneys; risk of toxic reactions may be greater in patients with impaired renal function.1 Consider age-related decreases in renal function when selecting dosage; consider monitoring renal function.1
Common Adverse Effects
Dyskinesia, hallucinations, somnolence, insomnia, nausea, constipation, diarrhea, dyspepsia, rhinitis.1
Interactions for Permax
Protein-bound Drugs
Pergolide is bound to plasma proteins; caution if used with other highly protein-bound drugs.1
Specific Drugs
| Drug | Interaction | Comments |
| --- | --- | --- |
| CNS depressants | Additive sedative effects1 | |
| Dopamine antagonists (e.g., phenothiazines, butyrophenones, thioxanthenes, metoclopramide) | Possible reduced efficacy of pergolide1 | Generally should not be used concomitantly1 |
| Levodopa | Additive therapeutic and/or adverse (e.g., dyskinesia) effects1 5 | Consider a reduction in levodopa dosage when pergolide is added to levodopa therapy1 12 |
Permax Pharmacokinetics
Absorption
Bioavailability
Distribution
Plasma Protein Binding
90%.1
Elimination
Metabolism
Undergoes extensive enterohepatic metabolism.3 4
Metabolized to at least 10 metabolites; 2 of these metabolites (pergolide sulfoxide and pergolide sulfone) have dopamine agonist activity.1
Elimination Route
Eliminated principally in urine.1
Stability
Storage
Oral
Tablets
25°C (may be exposed to 15–30°C).1
Actions
Advice to Patients
Preparations
Excipients in commercially available drug preparations may have clinically important effects in some individuals; consult specific product labeling for details.
Pergolide is being voluntarily withdrawn for the US market in 2007.a b The effect of this withdrawal will not be immediate; clinicians and patients will have time to adjust therapy.a b FDA is exploring the option of making the drug available under an Investigational New Drug Application (IND) for patients currently receiving pergolide who cannot successfully transition to other therapies.a b
Pergolide Mesylate

| Routes | Dosage Forms | Strengths | Brand Names | Manufacturer |
| --- | --- | --- | --- | --- |
| Oral | Tablets | 0.05 mg (of pergolide) | Pergolide Mesylate | Teva |
| | | | Permax (with povidone; scored) | Valeant |
| | | 0.25 mg (of pergolide) | Pergolide Mesylate | Teva |
| | | | Permax (with povidone; scored) | Valeant |
| | | 1 mg (of pergolide) | Pergolide Mesylate | Teva |
| | | | Permax (with povidone; scored) | Valeant |
Disclaimer
This report on medications is for your information only, and is not considered individual patient advice. Because of the changing nature of drug information, please consult your physician or pharmacist about specific clinical use.
The American Society of Health-System Pharmacists, Inc. and Drugs.com represent that the information provided hereunder was formulated with a reasonable standard of care, and in conformity with professional standards in the field. The American Society of Health-System Pharmacists, Inc. and Drugs.com make no representations or warranties, express or implied, including, but not limited to, any implied warranty of merchantability and/or fitness for a particular purpose, with respect to such information and specifically disclaims all such warranties. Users are advised that decisions regarding drug therapy are complex medical decisions requiring the independent, informed decision of an appropriate health care professional, and the information is provided for informational purposes only. The entire monograph for a drug should be reviewed for a thorough understanding of the drug's actions, uses and side effects. The American Society of Health-System Pharmacists, Inc. and Drugs.com do not endorse or recommend the use of any drug. The information is not a substitute for medical care.
AHFS Drug Information. © Copyright 2017, Selected Revisions October 2007. American Society of Health-System Pharmacists, Inc., 7272 Wisconsin Avenue, Bethesda, Maryland 20814.
† Use is not currently included in the labeling approved by the US Food and Drug Administration.
References
1. Valeant Pharmaceuticals. Permax (pergolide mesylate) tablets prescribing information. Costa Mesa, CA; 2003 Nov 11.
2. Olanow CW, Fahn S, Muenter M et al. A multicenter double-blind placebo- controlled trial of pergolide as an adjunct to Sinemet in Parkinson's disease. Movement Disorders. 1994; 9:40-7. [PubMed 8139604]
3. Lam YWF. Clinical pharmacology of dopamine agonists. Pharmacotherapy. 2000; 20(1 Part 2):17-25S.
4. Wachtel H. Antiparkinsonian dopamine agonists: a review of the pharmacokinetics and neuropharmacology in animals and humans. J Neural Transm. 1991; 3:151-201.
5. Ahlskog JE, Muenter MD. Treatment of Parkinson's disease with pergolide: a double-blind study. Mayo Clin Proc. 1988; 63:969-78. [IDIS 246756] [PubMed 3050300]
6. Goetz CG. New strategies with dopaminergic drugs: modified formulations of levodopa and novel agonists. Exp Neurol. 1997; 144:17-20. [PubMed 9126145]
7. Schapira AHV. Sleep attacks (sleep episodes) with pergolide. Lancet. 2000; 355:1332-3. [IDIS 448697] [PubMed 10776749]
8. Ferreira JJ, Galitzky M, Montastruc JL et al. Lancet. 2000; 355:1333-4. Letter.
9. Frucht S, Rogers JD, Greene PE et al. Falling asleep in the wheel: motor vehicle mishaps in persons taking pramipexole and ropinirole. Neurology. 1999; 52:1908-10. [IDIS 430280] [PubMed 10371546]
10. Kulisevsky J, Lopez-Villegas D, Garcia-Sanchez C et al. A six-month study of pergolide and levodopa in de novo Parkinson's disease patients. Clin Neuropharmacol. 1998; 21: 358-62. [PubMed 9844794]
11. Barone P, Bravi D, Bermejo-Pareja F et al. Pergolide monotherapy in the treatment of early PD. Neurology. 1999; 53:573-79. [IDIS 431534] [PubMed 10449123]
12. Elan, San Diego, CA: Personal communication.
13. Rinne UK. Dopamine agonists as primary treatment in parkinson's disease. Adv Neurol. 1987; 45:19-23.
14. Olanow CW, Watts RL, Koller WC. An algorithm (decision tree) for the management of Parkinson's disease (2001): treatment guidelines. Neurology. 2001; 56 (Suppl):S1-88.
15. Pritchett AM, Morrison JF, Edwards WD et al. Valvular heart disease in patients taking pergolide. Mayo Clin Proc. 2002; 77:1280-6. [IDIS 490361] [PubMed 12479512]
16. Lilly. Dear health care professional letter regarding development of cardiac valvulopathy in patients receiving pergolide therapy. Indianapolis, IN: Feb 24, 2003.
17. Lilly. Dear health care professional letter regarding development of falling asleep while performing daily activities in patients receiving pergolide therapy. Indianapolis, IN: Dec 15, 2003.
a. FDA News. FDA announces voluntary withdrawal of pergolide products. 29 Mar 2007. From FDA website (.)
b. FDA. FDA public health advisory regarding pergolide (marketed as Permax). 29 Mar 2007. From FDA website (.)
More about Permax (pergolide)
Consumer resources
Professional resources
Related treatment guides