Odomzo
Generic Name: Sonidegib
Class: Antineoplastic Agents
Chemical Name: Rel-N-[6-[(2R,6S)-2,6-dimethyl-4-morpholinyl]-3-pyridinyl]-2-methyl-4′-(trifluoromethoxy)-[1,1′-Biphenyl]-3-carboxamide
Molecular Formula: C26H26F3N3O3
CAS Number: 956697-53-3

Warning
Fetal/Neonatal Morbidity and Mortality
Potential risk of teratogenicity and embryofetal toxicity.1

In women of childbearing potential, a pregnancy test must be obtained prior to treatment initiation.1

Pregnancy must be prevented by use of reliable contraception in women of childbearing potential and sexually mature males.1 (See Fetal/Neonatal Morbidity and Mortality under Cautions.)

Men must not donate semen during and for at least 8 months after therapy.1
Introduction
Antineoplastic agent; a hedgehog signaling pathway inhibitor.1 2 3 4 5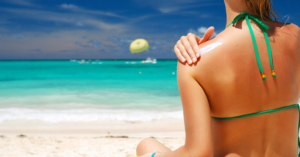 Uses for Odomzo
Basal Cell Carcinoma
Treatment of locally advanced basal cell carcinoma that has recurred following surgery or radiation therapy or in those who are not candidates for surgery or radiation therapy.1 2
Odomzo Dosage and Administration
General
Women of childbearing potential must be tested for pregnancy prior to initiation of the drug.1 (See Fetal/Neonatal Morbidity and Mortality under Cautions.)

Monitor serum CK and Scr concentrations at baseline, periodically during therapy, and as clinically indicated.1 More frequent monitoring is indicated in patients who develop musculoskeletal effects during therapy.1 (See Musculoskeletal Effects under Cautions.)
Administration
Oral Administration
Administer orally once daily at least 1 hour before or 2 hours after a meal.1
Dosage
Adults
Basal Cell Carcinoma
Oral
200 mg once daily.1 Continue therapy until disease progression or unacceptable toxicity occurs.1
Dosage Modification for Toxicity
Musculoskeletal Effects
Oral
For first occurrence of serum CK concentrations of 2.5–10 times ULN or first occurrence of severe or intolerable adverse musculoskeletal effects, interrupt therapy until resolution; resume dosage of 200 mg once daily.1
If recurrent CK concentrations of 2.5–5 times ULN occur, interrupt therapy until resolution; resume dosage of 200 mg once daily.1
For CK concentrations >2.5 times ULN with worsening renal function or >10 times ULN, permanently discontinue drug.1
If recurrent CK concentrations >5 times ULN or recurrent severe or intolerable adverse musculoskeletal effects occur, permanently discontinue drug.1
Special Populations
No dosage adjustment recommended based on age, body weight, gender, or ethnicity.9
Hepatic Impairment
Mild hepatic impairment (total bilirubin concentrations not exceeding ULN with AST concentrations exceeding ULN, or total bilirubin concentrations exceeding ULN, but ≤1.5 times ULN): No dosage adjustment required.1 9 (See Special Populations under Pharmacokinetics.)
Moderate or severe hepatic impairment: Not studied; no dosage recommendations at this time.1 9
Renal Impairment
No dosage adjustment required.1 9 (See Special Populations under Pharmacokinetics.)
Geriatric Patients
No specific dosage recommendations.1 (See Geriatric Use under Cautions.)
Cautions for Odomzo
Contraindications
Manufacturer states none known.1
Warnings/Precautions
Warnings
Fetal/Neonatal Morbidity and Mortality
May cause fetal harm; embryofetal toxicity and teratogenicity demonstrated in animals.1 (See Boxed Warning.)
Avoid pregnancy during therapy.1 Women of childbearing potential should use effective contraception during treatment and for at least 20 months following drug discontinuance.1
Because it is not known whether drug distributes into semen, sexually mature males (including those who have undergone successful vasectomy) must use a condom each time during sexual contact with a pregnant woman or woman of childbearing potential during and for at least 8 months after therapy.1 Men must not donate semen during and for at least 8 months after therapy.1
Patients must not donate blood or blood products during and for at least 20 months after therapy, because of potential for any sonidegib present in blood to be transfused into a pregnant woman.1
Obtain a pregnancy test prior to initiating therapy in women of childbearing potential.1
If pregnancy occurs in a female patient or female partner of male patient receiving sonidegib, apprise of potential fetal hazard.1 Report any suspected fetal exposure to the manufacturer at 888-669-6682.1
Other Warnings and Precautions
Musculoskeletal Effects
Musculoskeletal effects, possibly accompanied by increased CK concentrations, occur frequently.1 Rhabdomyolysis (i.e., serum CK concentrations >10 times baseline value; Scr concentrations ≥1.5-fold baseline value) reported in 1 patient receiving sonidegib 800 mg.1
Most common musculoskeletal effects include muscle spasms, musculoskeletal pain, myalgia.1 Musculoskeletal pain and myalgia usually precede increased CK concentrations.1 Some patients experienced musculoskeletal effects requiring medical intervention with magnesium supplementation, muscle relaxants, analgesics, IV hydration, and/or hospitalization.1
Median time to onset of grade 2 or greater elevations in CK concentrations: 12.9 weeks.1 Median time to resolution of increased CK concentrations to grade 1 or less: 12 days.1
Monitor CK and Scr concentrations at baseline, periodically during therapy, and as clinically indicated.1 If musculoskeletal symptoms and elevations in CK concentrations of >2.5 times ULN occur, monitor CK and Scr concentrations at least weekly until resolution.1 Temporary interruption, dosage reduction, or discontinuance of drug may be necessary depending on severity of musculoskeletal symptoms.1 (See Dosage Modification for Toxicity under Dosage and Administration.)
Impairment of Female Fertility
May impair female fertility based on animal findings.1
Specific Populations
Pregnancy
May cause fetal harm.1 (See Boxed Warning and see Fetal/Neonatal Morbidity and Mortality under Cautions.)
Lactation
Not known whether distributed into milk.1 Discontinue nursing during therapy and for at least 20 months after drug discontinuance.1 10
Effects of sonidegib on nursing infants or human milk production unknown.1
Pediatric Use
Safety and efficacy not established.1
Geriatric Use
No overall differences in efficacy in geriatric patients (≥65 years of age) compared with younger adults.1 Increased incidence of grade 3 or 4 adverse effects, serious adverse effects, or adverse effects requiring interruption or discontinuance of therapy in geriatric patients compared with younger adults.1
Hepatic Impairment
In a population pharmacokinetic analysis, systemic exposure not altered by mild hepatic impairment; no dosage adjustment necessary in such patients.1 9 (See Special Populations under Pharmacokinetics.)
Not studied in patients with moderate or severe hepatic impairment.1 9
Renal Impairment
In a population pharmacokinetic analysis, systemic exposure not altered by mild (Clcr 60–89 mL/minute) or moderate (Clcr of 30–59 mL/minute) renal impairment; dosage adjustment not necessary in such patients.1 9 (See Special Populations under Pharmacokinetics.)
Common Adverse Effects
Muscle spasms,1 2 alopecia,1 2 dysgeusia,1 2 fatigue,1 2 nausea,1 2 diarrhea,1 2 musculoskeletal pain,1 weight loss,1 2 decreased appetite,1 2 myalgia,1 2 abdominal pain,1 headache,1 2 pain,1 vomiting,1 pruritus,1 arthralgia.2
Laboratory abnormalities: Increased Scr,1 increased CK,1 hyperglycemia,1 increased lipase,1 anemia,1 lymphopenia,1 elevated AST and ALT concentrations,1 increased amylase.1
Amenorrhea lasting at least 18 months reported in 2 of 14 premenopausal women receiving sonidegib (200 or 800 mg once daily).1
Interactions for Odomzo
Metabolized principally by CYP3A.1
Inhibitor of CYP2B6 and 2C9; does not induce CYP1A2, 2B6, or 3A.1
Inhibitor of breast cancer resistance protein (BCRP, ABCG2); does not inhibit P-glycoprotein (P-gp, ABCB1), multidrug resistance protein 2 (MRP2, ABCC2), organic cation transporter (OCT) 1, OCT2, organic anion transporter (OAT) 1, OAT3, organic anion transport protein (OATP) 1B1, and OATP1B3.1 In vitro, not a substrate of P-gp, MRP2, or BCRP.1
Drugs Affecting Hepatic Microsomal Enzymes
Potent CYP3A inhibitors: Possible pharmacokinetic interaction (increased concentrations and systemic exposure of sonidegib).1 Avoid concomitant use.1 (See Specific Drugs under Interactions.)
Moderate CYP3A inhibitors: Possible pharmacokinetic interaction (increased concentrations and systemic exposure of sonidegib).1 Avoid concomitant use.1 (See Specific Drugs under Interactions.) If concomitant short-term therapy (≤14 days) cannot be avoided, monitor for adverse musculoskeletal effects and other toxicities.1
Moderate or potent CYP3A inducers: Possible pharmacokinetic interaction (decreased concentrations and systemic exposure of sonidegib).1 Avoid concomitant use.1 (See Specific Drugs under Interactions.)
Drugs Affecting Gastric Acidity
Potential pharmacokinetic interaction (decreased systemic exposure of sonidegib) with drugs that increase gastric pH.1 9
Specific Drugs
Drug

Interaction

Comments

Anticonvulsants (e.g., carbamazepine, phenobarbital, phenytoin)

Possible decreased sonidegib exposure1

Avoid concomitant use1

Antifungals, azoles (e.g., fluconazole, itraconazole, ketoconazole, posaconazole, voriconazole)

Possible increased sonidegib exposure1

Ketoconazole: Increased sonidegib AUC and peak concentrations by 2.2- and 1.5-fold, respectively1

Itraconazole, ketoconazole, posaconazole, voriconazole: Avoid concomitant use1

Fluconazole: Avoid concomitant use; if concomitant short-term use (<14 days) cannot be avoided, monitor for adverse effects1

Antimycobacterials, rifamycins (e.g., rifabutin, rifampin)

Possible decreased sonidegib exposure1

Rifampin: Decreased sonidegib AUC and peak concentrations by 72 and 54%, respectively1

Avoid concomitant use1

Antiretroviral agents, nonnucleoside reverse transcriptase inhibitors (e.g., efavirenz)

Possible decreased sonidegib exposure1

Efavirenz: Decrease in sonidegib AUC of 56 or 69% expected after concomitant use for 14 days or 4 months, respectively1

Avoid concomitant use1

Diltiazem

Possible increased sonidegib exposure1

Avoid concomitant use; if concomitant short-term use (<14 days) cannot be avoided, monitor for adverse effects1

Histamine H2-receptor antagonists

Decreased sonidegib exposure by 34%1

HIV protease inhibitors (e.g., atazanavir, saquinavir)

Possible increased sonidegib exposure1

Potent CYP3A inhibitors (e.g., saquinavir): Avoid concomitant use1

Moderate CYP3A inhibitors (e.g., atazanavir): Avoid concomitant use; if concomitant short-term use (<14 days) cannot be avoided, monitor for adverse effects1

Macrolides (e.g., erythromycin, telithromycin)

Possible increased sonidegib exposure1

Erythromycin: 1.8- or 2.8-fold increase in sonidegib AUC expected after concomitant use for 14 days or 4 months, respectively1

Telithromycin: Avoid concomitant use1

Erythromycin: Avoid concomitant use; if such concomitant short-term therapy (<14 days) cannot be avoided, monitor for adverse effects1

Modafinil

Possible decreased sonidegib exposure1

Avoid concomitant use1

Nefazodone

Possible increased sonidegib exposure1

Avoid concomitant use1

Proton-pump inhibitors

Decreased sonidegib exposure by 30–34%1 9

St. John's wort (Hypericum perforatum)

Possible decreased sonidegib exposure1

Avoid concomitant use1
Odomzo Pharmacokinetics
Absorption
Bioavailability
<10% absorbed.1 4 5
Systemic exposure and peak plasma concentrations increase in a dose-proportional manner following administration of sonidegib 100–400 mg.1 3
Peak plasma sonidegib concentrations are attained about 2–4 hours after oral administration under fasting conditions.1
Steady-state concentrations are achieved within approximately 4 months.1
Estimated systemic accumulation is 19-fold.1
Food
Administration with a high-fat meal increased AUC and peak plasma concentrations by 7.4- to 7.8-fold.1 Fivefold increase in bioavailability reported after administration with a high-fat meal in a population pharmacokinetic analysis.9
Special Populations
Mild hepatic impairment: Systemic exposure was similar to that in patients with normal hepatic function.1 9 (See Hepatic Impairment under Dosage and Administration.) Moderate or severe hepatic impairment: Pharmacokinetics not studied.1 9
Mild (Clcr 60–89 mL/minute) or moderate (Clcr 30–59 mL/minute) renal impairment: Systemic exposure was similar to that in patients with normal renal function.1 9 (See Renal Impairment under Dosage and Administration.)
Age, gender, body weight, or ethnicity: No clinically important effects on sonidegib pharmacokinetics.1 9 Systemic exposure following administration of sonidegib (single 200-mg dose) increased by 1.7-fold in healthy Japanese individuals versus those from Western countries.1
Distribution
Extent
Not known whether distributed into human milk or semen.1 (See Lactation and also see Fetal/Neonatal Morbidity and Mortality under Cautions.)
Not known whether distributed into semen.1
Plasma Protein Binding
>97%.1
Elimination
Metabolism
Metabolized mainly by CYP3A.1
Elimination Route
Eliminated mainly in feces (70%) and to a lesser extent in urine (30%).1
Half-life
Estimated terminal half-life: 28–29.6 days.1 9
Stability
Storage
Oral
Capsules
25°C (may be exposed to 15–30°C).1
Actions
Inhibits the hedgehog pathway by binding to and inhibiting smoothened, a transmembrane protein involved in hedgehog signal transduction.1

Hedgehog signaling pathway plays important role during embryonic organ and tissue development; also key regulator of bone development and maintenance of tissues and stem cells in adults and during postnatal development.3 4 6 7

Aberrant activation of the hedgehog pathway implicated in development of several malignancies (e.g., basal cell carcinoma).3 4 5 6 7
Advice to Patients
Importance of advising patients to take the drug at least 1 hour before or 2 hours after a meal.1 If a dose is missed, take the next dose at the regularly scheduled time.1

Risk of adverse musculoskeletal effects.1 Importance of monitoring CK and Scr concentrations before and during therapy.1 Importance of immediately reporting dark urine, decreased urine output, inability to urinate, or new or worsening unexplained muscle pain, tenderness, or weakness that occurs during therapy or persists following discontinuance.1

Risk of fetal harm.1 Necessity of advising women of childbearing potential to use effective contraception during therapy and for at least 20 months after discontinuance (see Fetal/Neonatal Morbidity and Mortality under Cautions); importance of obtaining pregnancy tests prior to initiation of therapy.1 Female patients and female partners of men receiving sonidegib should contact clinician if pregnancy is suspected or confirmed.1 Advise pregnant women potentially exposed to the drug of potential fetal risk.1

Necessity of advising men (including those who have successfully undergone vasectomy) to use a condom during sexual encounters with women of childbearing potential during therapy and for at least 8 months after discontinuance.1

Risk of serious adverse reactions in nursing infants.1 Importance of advising women to avoid breast-feeding while receiving sonidegib and for at least 20 months after discontinuance.1 10

Importance of advising men to avoid donating semen while receiving sonidegib and for at least 8 months after discontinuance.1

Importance of advising patients to avoid donating blood or blood products while receiving sonidegib and for at least 20 months after discontinuance.1

Importance of informing clinicians of existing or contemplated concomitant therapy, including prescription and OTC drugs and dietary or herbal supplements (e.g., St. John's wort), as well as any concomitant illnesses.1

Importance of informing patients of other important precautionary information.1 (See Cautions.)
Preparations
Excipients in commercially available drug preparations may have clinically important effects in some individuals; consult specific product labeling for details.
Please refer to the ASHP Drug Shortages Resource Center for information on shortages of one or more of these preparations.
Sonidegib

| Routes | Dosage Forms | Strengths | Brand Names | Manufacturer |
| --- | --- | --- | --- | --- |
| Oral | Capsules | 200 mg | Odomzo | Novartis |
AHFS DI Essentials. © Copyright 2018, Selected Revisions January 1, 2017. American Society of Health-System Pharmacists, Inc., 4500 East-West Highway, Suite 900, Bethesda, Maryland 20814.
References
1. Novartis. Odomzo (sonidegib) capsules prescribing information. East Hanover, NJ; 2015 Jul.
2. Migden MR, Guminski A, Gutzmer R et al. Treatment with two different doses of sonidegib in patients with locally advanced or metastatic basal cell carcinoma (BOLT): a multicentre, randomised, double-blind phase 2 trial. Lancet Oncol. 2015; 16:716-28. [PubMed 25981810]
3. Rodon J, Tawbi HA, Thomas AL et al. A phase I, multicenter, open-label, first-in-human, dose-escalation study of the oral smoothened inhibitor Sonidegib (LDE225) in patients with advanced solid tumors. Clin Cancer Res. 2014; 20:1900-9. [PubMed 24523439]
4. Zollinger M, Lozac'h F, Hurh E et al. Absorption, distribution, metabolism, and excretion (ADME) of 14C-sonidegib (LDE225) in healthy volunteers. Cancer Chemother Pharmacol. 2014; 74:63-75. [PubMed 24817600]
5. Burness CB. Sonidegib: First Global Approval. Drugs. 2015; 75:1559-66. [PubMed 26323341]
6. Wahid M, Jawed A, Mandal RK et al. Vismodegib, itraconazole and sonidegib as hedgehog pathway inhibitors and their relative competencies in the treatment of basal cell carcinomas. Crit Rev Oncol Hematol. 2016; 98:235-41. [PubMed 26614022]
7. Gupta S, Takebe N, Lorusso P. Targeting the Hedgehog pathway in cancer. Ther Adv Med Oncol. 2010; 2:237-50. [PubMed 21789137]
8. Genentech. Erivedge (vismodegib) capsules prescribing information. South San Francisco, CA; 2015 May.
9. Goel V, Hurh E, Stein A et al. Population pharmacokinetics of sonidegib (LDE225), an oral inhibitor of hedgehog pathway signaling, in healthy subjects and in patients with advanced solid tumors. Cancer Chemother Pharmacol. 2016; 77:745-55. [PubMed 26898300]
10. Novartis Pharmaceuticals Corporation. East Hanover, NJ: Personal communication.
More about Odomzo (sonidegib)
Consumer resources
Professional resources
Related treatment guides