Natacyn
Generic Name: Natamycin
Class: Antifungals
ATC Class: S01AA10
VA Class: OP210
CAS Number: 7681-93-8

Medically reviewed on April 2, 2018.
Introduction
Antifungal antibiotic; polyene macrolide produced by Streptomyces natalensis.a b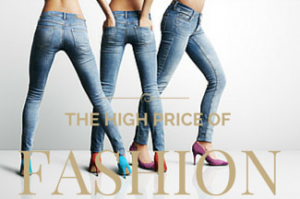 Uses for Natacyn
Ophthalmic Fungal Infections
Treatment of blepharitis, conjunctivitis, and keratitis caused by susceptible organisms, including Fusarium solani keratitis.a b
Efficacy not established for the treatment of deep fungal stromal keratitis or as a single agent for the treatment of fungal endophthalmitis.a b
Should not replace appropriate surgical procedures (e.g., conjunctival flap, penetrating keratoplasty) when indicated.a
May be used in combination with atropine preparations as indicated.a
Not effective for the treatment of intraocular scarring or loss of vision resulting from severe fungal corneal infections.a
Natacyn Dosage and Administration
General
Prior to therapy, culture and identify the causative organism from corneal scrapings.a b

Whenever possible, conduct in vitro susceptibility tests to determine the responsible organism.a b

If no improvement after 7–10 days, reevaluate the patient.a b Consider that the infection may be caused by a microorganism not susceptible to natamycin and perform additional laboratory testing.b
Administration
Ophthalmic Administration
Apply topically to the eye as an ophthalmic suspension.a b
For topical ophthalmic use only.b Do not inject.b
Avoid contamination of dropper tip.b
Shake suspension well prior to each use.b
Dosage
Adults
Ophthalmic Fungal Infections
Fungal Keratitis
Ophthalmic
Initially, 1 drop into the conjunctival sac of the affected eye(s) every 1–2 hours.a b After 3–4 days, may decrease frequency to 1 drop 6–8 times daily.a In many patients, may gradually decrease the dosage every 4–7 days to ensure complete elimination of the organism.a Continue therapy for 14–21 days or until there is no evidence of active fungal keratitis.a b
Fungal Blepharitis
Ophthalmic
Manufacturer states 1 drop into the conjunctival sac of the affected eye(s) 4–6 times daily may be adequate.a b
Fungal Conjunctivitis
Ophthalmic
Manufacturer states 1 drop into the conjunctival sac of the affected eye(s) 4–6 times daily may be adequate.a b
Special Populations
No special populations dosage recommendations at this time.b
Cautions for Natacyn
Contraindications
For ophthalmic fungal infections: Topical corticosteroids.a

Known hypersensitivity to the drug or any ingredient in the formulation.a b
Warnings/Precautions
Sensitivity Reactions
Allergic Reaction
Possible allergic reaction (conjunctival chemosis and hyperemia) reported.a b
General Precautions
Patient Monitoring
Because of limited clinical experience, the manufacturer recommends monitoring patients for adverse drug reactions at least twice weekly.a b
If signs of drug toxicity occur, discontinue the drug.a b
Specific Populations
Pregnancy
Category C.b
Lactation
Not known whether distributed into milk.b Caution if used in nursing women.b
Pediatric Use
Safety and efficacy not established.b
Interactions for Natacyn
Specific Drugs
| Drug | Interaction | Comments |
| --- | --- | --- |
| Corticosteroids, topical ophthalmic | Risk of accelerating spread of infectiona | Concurrent use contraindicated in ophthalmic fungal infectionsa |
Natacyn Pharmacokinetics
Absorption
Bioavailability
Following topical application to eye, effective concentrations obtained in corneal stroma but not in intraocular fluid.b
Not systemically absorbed following topical application to eye.a b
Not significantly absorbed from mucous membranes or intact or denuded skin.a
Onset
Epithelial fungal infections may show response to treatment within 2 days and heal completely in 2–4 weeks.a
Distribution
Extent
Following topical application to the eye, adheres to the cornea in areas of epithelial ulceration and is retained in the conjunctival fornices.a b
Not known whether natamycin is distributed into milk.b (See Bioavailability under Pharmacokinetics.)
Stability
Storage
Ophthalmic
Suspension
2–24°C; do not freeze.a b Protect from light and excessive heat.a b
Actions and Spectrum
Predominately fungicidal.a b

Binds to sterols in the fungal cell membrane.a b Affects permeability of the selective membrane barrier, depleting potassium and other essential cellular constituents.a b

Mechanism of action appears similar to that of amphotericin B and nystatin.a

Active in vitro against Aspergillus, Blastomyces dermatitidis, Candida, Cephalosporium, Coccidioides immitis, Cryptococcus neoformans, Curvularia, Epidermophyton, Fusarium, Histoplasma capsulatum, Microsporum, Penicillium, and Sporothrix schenckii.a b

Has some activity in vitro and in vivo against Trichomonas vaginalis.a

Inactive against gram-positive and gram-negative bacteria and viruses.a b
Advice to Patients
Importance of not touching tip of container to the eye, eyelid, fingers, or any other surface to avoid contamination.b

Importance of informing clinician if condition worsens or does not improve after 7–10 days of therapy or if any adverse reactions occur.b

Importance of informing clinician of existing or contemplated concomitant therapy, including prescription and OTC drugs and dietary or herbal supplements, as well as any concomitant illnesses.b

Importance of women informing clinicians if they are or plan to become pregnant or plan to breast-feed.b

Importance of informing patients of other important precautionary information.b (See Cautions.)
Preparations
Excipients in commercially available drug preparations may have clinically important effects in some individuals; consult specific product labeling for details.
Please refer to the ASHP Drug Shortages Resource Center for information on shortages of one or more of these preparations.
Natamycin

| Routes | Dosage Forms | Strengths | Brand Names | Manufacturer |
| --- | --- | --- | --- | --- |
| Ophthalmic | Suspension | 5% | Natacyn | Alcon |
AHFS DI Essentials. © Copyright 2018, Selected Revisions April 1, 2009. American Society of Health-System Pharmacists, Inc., 4500 East-West Highway, Suite 900, Bethesda, Maryland 20814.
References
a. AHFS drug information 2008. McEvoy GK, ed. Natamycin. Bethesda, MD: American Society of Health-System Pharmacists; 2008: 2858.
b. Alcon. Natacyn (natamycin 5% ophthalmic suspension) prescribing information. Fort Worth, TX; 2000 Oct.
More about Natacyn (natamycin ophthalmic)
Consumer resources
Professional resources
Related treatment guides