Hydroxyprogesterone Caproate
Class: Progestins
Chemical Name: 17-[(1-Oxohexyl)oxy]-pregn-4-ene-3,20-dione
Molecular Formula: C27H40O4
CAS Number: 630-56-8
Brands: Makena
Introduction
Synthetic progestin.1 5
Uses for Hydroxyprogesterone Caproate
Preterm Birth Risk Reduction
Reduction of risk of preterm birth in women with a singleton pregnancy having a history of singleton spontaneous preterm birth (designated an orphan drug by FDA for this use).1 2 3
Efficacy determined based on improvement in proportion of women who delivered at <37 weeks of gestation; direct clinical benefit (e.g., improvement in neonatal morbidity and mortality) not established.1
Safety and efficacy demonstrated only in women with a prior spontaneous singleton birth; not intended for use in women with multiple gestations or other risk factors for preterm birth.1 10
ACOG recommends offering progesterone supplementation for prevention of recurrent preterm birth to women with a singleton pregnancy and a prior spontaneous preterm birth at <37 weeks of gestation due to spontaneous preterm labor or premature rupture of membranes.10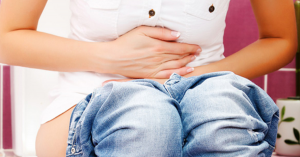 Hydroxyprogesterone Caproate Dosage and Administration
General
Prior to commercial availability, another formulation containing the active ingredient was available to patients from pharmacists who compounded the injection.9

FDA currently not intending to take action against such pharmacies compounding an injection on a valid prescription for an individual patient and in accordance with appropriate standards for compounding sterile products.9
Administration
IM Administration
Administer by slow IM injection ( ≥1 minute) by a clinician.1 Patients should not self-administer the drug.1
Withdraw appropriate dose from the vial using a 3-mL syringe with an 18-gauge needle; prior to administration, replace the 18-gauge needle with a 21-gauge, 1.5-inch needle.1
After preparing the skin, administer by slow IM injection into the upper outer quadrant of the gluteus maximus.1 Apply pressure to the injection site to minimize bruising and swelling.1
Hydroxyprogesterone caproate injection is a clear, yellow, viscous, oily solution; discard if solution is cloudy or solid particles appear.1 Discard any unused portions 5 weeks after first use.1
Dosage
Adults
Preterm Birth Risk Reduction
IM
250 mg once weekly (every 7 days); begin therapy between 16 weeks, 0 days and 20 weeks, 6 days of gestation; continue until week 37 (through 36 weeks, 6 days) of gestation or delivery, whichever occurs first.1
Special Populations
No specific dosage recommendations at this time.1
Cautions for Hydroxyprogesterone Caproate
Contraindications
Current thrombosis or thromboembolic disorders or history of these conditions.1 (See Thromboembolic Disorders under Cautions.)

Known or suspected breast cancer, other hormone-sensitive cancer, or history of these conditions.1

Undiagnosed abnormal vaginal bleeding unrelated to pregnancy.1

Cholestatic jaundice of pregnancy.1 (See Jaundice under Cautions.)

Liver tumors (benign or malignant) or active liver disease.1

Uncontrolled hypertension.1 (See Hypertension under Cautions.)
Warnings/Precautions
Thromboembolic Disorders
Discontinue if an arterial or deep venous thrombotic or thromboembolic event occurs; contraindicated in patients with current thrombosis or thromboembolic disorders or history of these conditions.1
Sensitivity Reactions
Allergic reactions, including urticaria, pruritus, and angioedema, reported with hydroxyprogesterone caproate and other products containing castor oil; consider discontinuing the drug if such reactions occur.1
Decreased Glucose Tolerance
Decreased glucose tolerance observed in some patients receiving progestins; mechanism not known.1 Carefully monitor patients with prediabetes or diabetes during therapy.1
Fluid Retention
Progestational agents may cause fluid retention; carefully monitor patients with conditions aggravated by fluid retention (e.g., preeclampsia, epilepsy, migraine, asthma, cardiac or renal dysfunction).1
Depression
Monitor patients with a history of clinical depression during therapy; discontinue drug if clinical depression recurs.1
Jaundice
Carefully monitor patients who develop jaundice during therapy; consider whether benefit of use warrants continuation of therapy.1 Contraindicated in cholestatic jaundice of pregnancy.1
Hypertension
Carefully monitor patients who develop hypertension during therapy; consider whether benefit of use warrants continuation of therapy.1 Contraindicated in patients with uncontrolled hypertension.1
Specific Populations
Pregnancy
Category B.1
No adequate and well-controlled studies in women during first trimester of pregnancy.1 Teratogenic risks to infants following in utero exposure to the drug not demonstrated in a study of pregnant women receiving the drug during their second and third trimesters, as well as in a follow-up safety study of their infants.1
Not intended to stop active preterm labor; effect of drug for this use unknown.1
Lactation
Detectable amounts of progestins identified in milk of women receiving progestins.1 No adverse effects of progestins on breastfeeding performance or on health, growth, or development of infants.1 Discontinue drug at 37 weeks of gestation or upon delivery.1
Pediatric Use
Not indicated for use in pediatric patients.1 Safety and efficacy not established in pediatric patients <16 years of age.1 Limited number of women <18 years of age studied; safety and efficacy expected to be the same in women ≥16 years of age compared with those ≥18 years of age.1
Geriatric Use
Not evaluated in women ≥65 years of age.11 Not intended for use in postmenopausal women.1 Safety and efficacy not established in postmenopausal women.1
Hepatic Impairment
Contraindicated in patients with liver tumors (benign or malignant) or active liver disease.1
Effect of hepatic impairment on pharmacokinetics of the drug not evaluated.1 (See Special Populations under Pharmacokinetics.)
Renal Impairment
Effect of renal impairment on pharmacokinetics of the drug not evaluated.1
Common Adverse Effects
Injection site reactions (pain, swelling, pruritus, nodule), urticaria, pruritus, nausea, diarrhea.1
Interactions for Hydroxyprogesterone Caproate
No formal drug interaction studies to date.1
Drugs Affecting or Metabolized by Hepatic Microsomal Enzymes
Metabolized principally by CYP isoenzymes 3A4 and 3A5;1 5 unlikely to inhibit activity of CYP2C8, 2C9, 2C19, 2D6, 2E1, and 3A4.1
In vitro study showed increased metabolic rate of CYP isoenzymes 1A2, 2A6, and 2B6 by approximately 80, 150, and 80%, respectively; clinical importance not fully elucidated.1 Metabolic induction potential not evaluated.1 Drugs metabolized by CYP isoenzymes 1A2, 2A6, and 2B6 may have increased metabolism if used concomitantly with hydroxyprogesterone.1
Specific Drugs
| Drug | Interaction | Comments |
| --- | --- | --- |
| Acetaminophen | Metabolism of acetaminophen may be increased1 | |
| Bupropion | Metabolism of bupropion may be increased1 | |
| Clozapine | Metabolism of clozapine may be increased1 | |
| Efavirenz | Metabolism of efavirenz may be increased1 | |
| Halothane | Metabolism of halothane may be increased1 | |
| Methadone | Metabolism of methadone may be increased1 | |
| Nicotine | Metabolism of nicotine may be increased1 | |
| Theophylline | Metabolism of theophylline may be increased1 | |
| Tizanidine | Metabolism of tizanidine may be increased1 | |
Hydroxyprogesterone Caproate Pharmacokinetics
Pharmacokinetics of the 250-mg dose of hydroxyprogesterone caproate not evaluated.1
Absorption
Bioavailability
Peak serum concentrations attained after 3–7 days following a single IM injection of 1 g of the drug in nonpregnant women; time to peak serum concentrations was 4.6 days.1
Distribution
Extent
Detectable amounts of progestins identified in the milk of women receiving progestins.1
Plasma Protein Binding
Binds extensively to plasma proteins, including albumin and corticosteroid-binding globulins.1
Elimination
Metabolism
Metabolized by human hepatocytes via both phase I and II reactions.1 Metabolized principally by CYP isoenzymes 3A4 and 3A5; caproic acid group remains intact during metabolism.1 5 Undergoes extensive reduction, hydroxylation, and conjugation; conjugated metabolites include sulfated, glucuronidated, and acetylated products.1
Elimination Route
Excreted in urine and feces, principally as conjugated metabolites and also as free steroids.1 Approximately 50 and 30% of dose recovered in feces and urine, respectively, following IM administration in pregnant women at 10–12 weeks of gestation.1
Half-life
7.8 days.1
Special Populations
Hepatic impairment: Effect on pharmacokinetics of drug not evaluated.1 Hepatic impairment may reduce elimination of the drug because of extensive metabolism of drug.1
Renal impairment: Effect on pharmacokinetics of drug not evaluated.1
Stability
Storage
Parenteral
Injection, for IM use
15–30°C; store upright in original carton and protect from light.1
Discard any unused portions 5 weeks after first use.1 Discard if cloudy or solid particles appear.1
Actions
Synthetic progestin; produced by esterification of 17α-hydroxyprogesterone, a naturally occurring metabolite of progesterone, with caproic acid.1 5 7 8

Has strong progestogenic activity; appears to produce a longer lasting and more potent progestational effect on endometrium than progesterone.5 6 8

Does not appear to have androgenic, antiandrogenic, estrogenic, or glucocorticoid activity.7 8

Mechanism of action in reducing the risk of recurrent preterm birth not known.1 5 6 7
Advice to Patients
Importance of patients reading the manufacturer's patient information prior to initiation of therapy.1

Risk of pain, soreness, swelling, itching, or bruising at injection site.1 Importance of informing clinicians if increased discomfort, oozing of blood or fluid, or inflammatory reaction at injection site occurs.1

Importance of women informing clinicians if they are breast-feeding or plan to breast-feed.1

Importance of informing clinicians of existing or contemplated concomitant therapy, including prescription and OTC drugs, vitamins, and herbal supplements, as well as any concomitant illnesses.1

Importance of informing patients of other important precautionary information.1 (See Cautions.)
Preparations
Excipients in commercially available drug preparations may have clinically important effects in some individuals; consult specific product labeling for details.
Please refer to the ASHP Drug Shortages Resource Center for information on shortages of one or more of these preparations.
Prior to commercial availability, another formulation containing the active ingredient was available to patients from pharmacists who compounded the injection.9 (See General under Dosage and Administration.)
HYDROXYprogesterone Caproate

| Routes | Dosage Forms | Strengths | Brand Names | Manufacturer |
| --- | --- | --- | --- | --- |
| Parenteral | Injection, for IM use | 250 mg/mL | Makena | Ther-Rx |
AHFS DI Essentials. © Copyright 2018, Selected Revisions January 27, 2012. American Society of Health-System Pharmacists, Inc., 4500 East-West Highway, Suite 900, Bethesda, Maryland 20814.
References
1. Ther-Rx Corporation. Makena (hydroxyprogesterone caproate) injection prescribing information. St. Louis, MO; 2011 Feb.
2. Food and Drug Administration. FDA Application: Search Orphan Drug Designations and Approvals. Rockville, MD. From FDA website. Accessed 2011 Sep 2.
3. Meis PJ, Klebanoff M, Thom E et al. Prevention of recurrent preterm delivery by 17 alpha-hydroxyprogesterone caproate. N Engl J Med. 2003; 348:2379-85. [PubMed 12802023]
4. Northen AT, Norman GS, Anderson K et al. Follow-up of children exposed in utero to 17 alpha-hydroxyprogesterone caproate compared with placebo. Obstet Gynecol. 2007; 110:865-72. [PubMed 17906021]
5. Sharma S, Ou J, Strom S et al. Identification of enzymes involved in the metabolism of 17alpha-hydroxyprogesterone caproate: an effective agent for prevention of preterm birth. Drug Metab Dispos. 2008; 36:1896-902. [PubMed 18573861]
6. Yan R, Fokina V, Hankins GD et al. The effect of esterases on 17alpha-hydroxyprogesterone caproate. Am J Obstet Gynecol. 2008; 198:229.e1-5.
7. Meis PJ, Society for Maternal-Fetal Medicine. 17 hydroxyprogesterone for the prevention of preterm delivery. Obstet Gynecol. 2005; 105:1128-35. [PubMed 15863556]
8. Schindler AE. Role of progestogens for the prevention of premature birth. J Steroid Biochem Mol Biol. 2005; 97:435-8. [PubMed 16198556]
9. Food and Drug Administration. FDA statement: FDA statement on Makena. 2011 Mar 30. From FDA website. Accessed 2011 Aug 29.
10. Society for Maternal Fetal Medicine Publications Committee. ACOG Committee Opinion number 419 October 2008 (replaces no. 291, November 2003). Use of progesterone to reduce preterm birth. Obstet Gynecol. 2008; 112:963-5. [PubMed 18827143]
11. Ther-Rx Corporation, St. Louis, MO: Personal communication.
More about hydroxyprogesterone
Consumer resources
Professional resources
Other brands: Makena
Related treatment guides